A deadly bacterial meningitis outbreak striking gay men in New York City is unlikely to abate any time soon, New York City health officials warn. The disease has sickened 22 and killed seven NYC men over the last two years.
After four cases of meningococcal disease among gay men were reported in Los Angeles county in recent months, there were concerns that the New York City outbreak had spread, but public health officials in Los Angeles and New York say the strains are not connected.
The New York City outbreak has been linked to parties, online websites or apps that men used to find other men for "close or intimate sexual contact," according to health officials. But for more than half of the men sickened by meningitis, there was no evidence that the men had used any of these means to encounter other men, according to public health officials.
The specific strain linked to all the cases in New York City is part of serogroup C. It's the same strain that first surfaced when a woman came down with meningitis in New York City back in 2003. The speed in which meningitis kills has complicated the search for people at risk.
In New York, "we've had several cases who have been actually found dead in their apartment before they'd even gone to see a medical provider. So that is, to us, absolutely terrifying,"  Dr. Jay Varma, the New York City Deputy Commissioner for Disease Control in the Department of Health and Mental Hygiene, told The Edge Boston in early March.
Last week, health officials in West Hollywood, Calif. warned members of the public to be alert after the death of Brett Shaad, 33, from meningitis infection. Three other cases of meningitis, including two deaths, had been identified among Los Angeles-area gay men since November.
NBCLosAngeles: Two more Southern California meningitis deaths come to light
Public health officials in Los Angeles are being careful not to cause alarm. "Right now we do not have an outbreak of meningococcal disease in LA County," Dr. Jonathan Fielding, director of Public Health for the Los Angeles County Health Department, told NBC, citing outbreak definition requirements from the Centers for Disease Control and Prevention.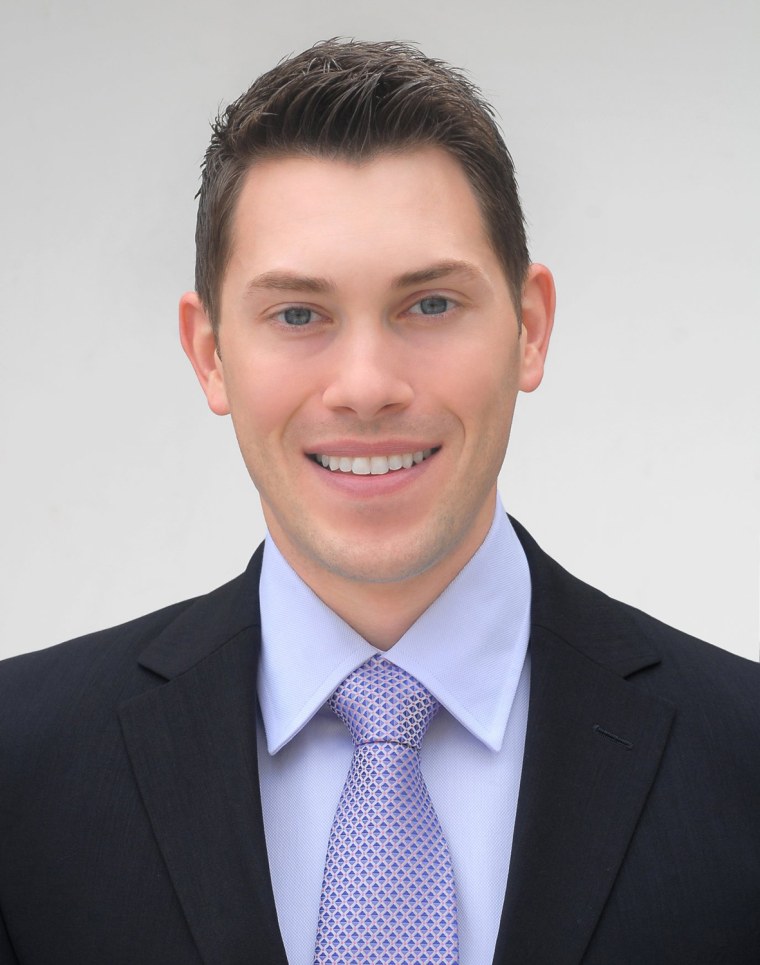 Shaad, an otherwise healthy lawyer, died within a week of developing symptoms. Elizabeth Ashford, a spokesperson for the family, expressed concern that the fact that Shaad was gay has been used to unfairly target him and others affected with meningitis. Allegations that Shaad was involved in any parties or other risqué activity are false, Ashford said.
"This is not a gay disease, but this is a deadly disease and that is why people should be conscientious about this disease," she said.
Initially, meningitis symptoms may resemble the flu, with worsening headache, vomiting, and a sudden high fever (over 101.3). Over hours to days, patients may develop difficulty thinking, a stiff neck, sensitivity to light and may fall into a coma.
Meningococcal disease, caused by the bacteria Neisseria meningitidis, infects the lining around the brain. Once someone becomes sick, without treatment it is always fatal -- even with treatment, up to a third of patients die, Fielding said. There is a vaccine that can prevent illness, and both the Los Angeles County Department of Public Health and the New York City Department of Health and Mental Hygiene have listed clinics offering free vaccines on their websites.
Varma is concerned the outbreak is getting worse. There were a total of thirteen known cases of bacterial meningitis among men last year (triple the total in 2011). But already in the first three months of 2013, four men have been hit, not including Shaad and others in Los Angeles.
"Normally people think of an outbreak as a lot of people getting sick at one point in time – but here the number of cases is much higher than we normally expect," said Varma.
The rate of meningitis in gay men in New York City has spiked to 60 times higher than their straight counterparts. Last fall health officials advised vaccination for some HIV-positive men, but recently expanded the recommendation to include all gay men statewide who have "traveled to the City" and "met through an online website, digital application ("app"), or at a bar or party" since September 1, 2012.
"Many people are scared," said Anthony Fortenberry, the director of nursing at Callen-Lorde Community Health Center, which serves New York's lesbian, gay, bisexual, and transgender communities.
Reports of a strange illness affecting gay men in two major cities may conjure images of the early years of AIDS -- as well as the stigma that surrounded patients with HIV. But experts are quick to note the differences, especially since meningitis infection can be stopped.
Dr. Mike Osterholm, the director of the University of Minnesota's Center for Infectious Disease Research and Policy, understands the "fear factor," but "this is very different," he said. "With HIV/AIDS we never had the hope of eliminating it, we didn't even know what was causing it initially. This, we know what is causing it. We have vaccines and antibiotics that can greatly reduce or eliminate carriage," and stop the spread of the disease, Osterholm said.
At first, the meningitis outbreak in New York City seemed to infect only HIV positive men, but by March half of the men sickened were HIV negative. Three of the last five men sickened have died.
It is unclear why the current outbreak, so far, is affecting only gay men. Only two of the men knew each other and there is no evidence they infected each other, Varma said.
"Many of the outbreaks happen in settings where a lot of people live or socialize together, like college dorms or army barracks," Osterholm said.  "When an outbreak occurs in one of these settings, health officials can track down everyone who lives in the setting, can vaccinate them and provide prophylactic medications."
Getting the vaccine is not "outing" yourself. "It does not mean you are gay or that someone you know is gay. It is about protecting yourself," said Fortenberry.
Osterholm agreed. "This has nothing to do with being gay," he said.
The bacteria is spread by close contact – such as kissing, or sharing a toothbrush, a cigarette or even a coffee cup.
To date an estimated 6,700 people have been vaccinated in New York City since the start of the outbreak;1,182 people in March alone, with an additional  3,357 men vaccinated in Los Angeles in a single week, April 15th through April 20th.
The Centers for Disease Control and Prevention currently recommends that children and teenagers get vaccinated but immunity wanes, leaving most adults unprotected. More information about meningitis can be found about meningitis on the CDC's website.
Varma warns that the outbreak will likely continue until at-risk men get vaccinated. People interested in getting vaccinated can find clinics through a website run by New York City's department of health. In Los Angeles, locations for free vaccines for the uninsured can be found here.
Kristina Krohn, MD, is an Internal Medicine and Pediatrics Resident at the University of Minnesota and the 2012-2013 Stanford NBC News Media and Global Health Fellow.
Related:
Gays in LA area warned after meningitis kills 33-year-old man