More Americans are dying from colon cancer at younger ages, and researchers are not sure why.
New statistics from the American Cancer Society show death rates from colon cancer have been increasing steadily among people under 54 since 2004.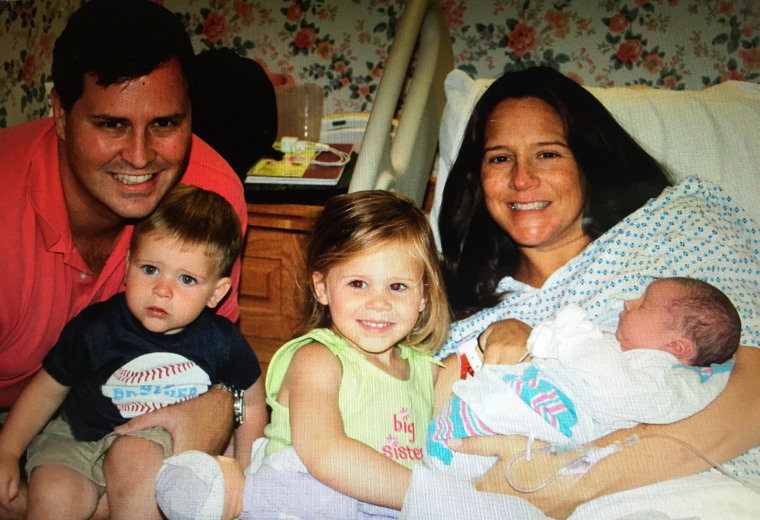 The effect is only seen in whites. Death rates are falling among blacks, another finding that confounds doctors.
"This increase in incidence is real. And it's scary, because we don't know what's causing it," said Rebecca Siegel of the American Cancer Society, who led the study team.
"The increase was confined to white individuals, among whom mortality rates increased by 1.4 percent annually," the team wrote.
Earlier this year, the American Cancer Society reported a puzzling rise in colon cancer rates among people born in 1990 or later. Now they're showing an increase in death rates, too – which means that an increased emphasis on colonoscopy is not simply turning up more cases of cancer that otherwise people may not have even noticed.
Related: Colorectal Cancer Rates Soar in Young People
"It's not just more colonoscopy. We're having more disease for some reason that we don't understand," Siegel said.
Colorectal cancer is the third most commonly diagnosed cancer in Americans. Colon cancer will be diagnosed in more than 95,000 people this year and nearly 40,000 will be diagnosed with rectal cancer. The two cancers will kill more than 50,000 people this year, making colorectal cancer the second leading cause of cancer death in the U.S.
"This increase in incidence is real. And it's scary, because we don't know what's causing it."
The look at data going back 40 years or more shows that death rates from colorectal cancer have fallen since 1970 in African-Americans aged 20 to 54, but that they've risen among whites aged 30 to 54.
That's puzzling, since obesity and diet are strongly linked to colon cancer risk and black Americans have higher rates of obesity and are less likely to eat recommended healthy diets than white Americans are.
"Colorectal cancer incidence has been increasing in the United States among adults younger than 55 years since at least the mid-1990s, with the increase confined to white men and women and most rapid for metastatic disease," Siegel's team reported in the Journal of the American Medical Association.
Related: FDA Approves new DNA test for Colon Cancer
And even though there are better treatments for colon cancer that can help people live longer, healthier lives, the increase in death rates outweighs the effect of better treatment.
"The increase in death rates shows us that the increase in incidence is of sufficient magnitude to overcome the improvements in survival that we've seen because of better treatments in more recent years," Siegel said.
Part of it may be that not enough people are getting screened on time, Siegel said.
"We also found increasing death rates for people in their early 50s for whom screening has been recommended for decades, and this was the most surprising finding because screening for colorectal cancer influences death rates because it both prevents cancer and detects it at an earlier stage when it's more curable," she said.
"People aren't calling to schedule their screening test on their 50th birthday. But they should be."
American Cancer Society guidelines recommend starting colonoscopy at age 50. People with a family history of colon cancer or who have a relative who had a high-risk, noncancerous growth called an adenoma should consider starting sooner.
"There are a variety of screening tests," Siegel added. "The most common, of course, is the colonoscopy. But there are many other options for people who decide for one reason or another that a colonoscopy is not for them."
Doctors are not certain that it's time to change screening recommendations and send more people for colonoscopies at younger ages. Colonoscopies themselves carry risk and expense and usually require sedation.
But one problem with colon cancer is that it does not usually cause obvious symptoms until it it advanced.
Katie Rich of Rockville Centre, New York was diagnosed with stage 4 colon cancer in 2012 at the age of 33. She had a two-month-old baby and two older children.
"I want to say listen to your body, go with your gut, but my body never gave me any signs and my gut never told me."
"We have no family history of colon cancer," Rich told NBC News. "I was pregnant from basically 2009 to 2012. I had three kids in three years (and) any symptom I may have had was masked by the pregnancy."
Rich had actually undergone a colonoscopy at age 20 for abdominal and stomach issues and had been cleared. But she was aware of the risk of colon cancer.
"I have two brothers who were tested and one brother actually had ... an adenoma, and it's basically like a precancerous polyp that was removed," she said.
"And according to my oncologist that polyp would have turned into cancer -- I think she said three to five years -- and he would not have been 50 by then. So he would have had full blown cancer."
Related: Obamacare Saved Thousands From Colon Cancer Death - Report
Rich had surgery and chemotherapy and a fourth child after her treatment. She is currently free of any evidence of her cancer. Right now, she's raising her family.
Other studies have shown that cancer survivors who follow standard American Cancer Society guidelines for healthy living are 42 percent less likely to die than similar survivors who didn't,
Rich has no clear advice for younger people.
"I want to say listen to your body, go with your gut, but my body never gave me any signs and my gut never told me," Rich said.
Related: Experts Affirm Colon Cancer Screening Saves Lives
Siegel said there are clear guidelines for people who want to prevent colon cancer.
"The main risk factors for colorectal cancer that we know of are obesity, physical inactivity, alcohol consumption and smoking," she said.
"We don't think that the obesity epidemic is driving this trend because we see different trends in blacks and whites."
As is so often the case, more research is needed. In the meantime, Dr. Ronald Bleday, chief of colorectal surgery at Boston's Brigham and Women's Hospital, says doctors may need to think colon cancer more often than they otherwise would have.
"I think that's the main thing about this paper -- to raise the awareness of both the patient and the provider, of thinking about colon cancer as a problem in patients in their 30s and 40s," said Bleday, who was not involved in the research.