The opioid abuse epidemic is already bad enough but doctors may be missing quite a few cases because of the way deaths are reported, disease detectives said Monday.
People who take the painkillers may be more susceptible to infections, and opioid drugs also suppress the immune system, making it harder to fight off those infections, researchers told a meeting at the Centers for Disease Control and Prevention.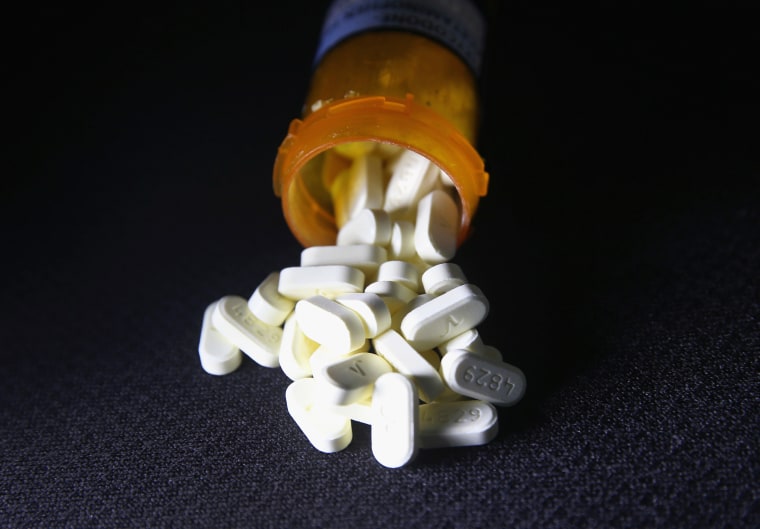 "It is almost an iceberg of an epidemic. We already know that it's bad," the CDC's Victoria Hall told reporters.
The CDC says opioid overdoses have hit record highs in the United States. The drugs killed more than 47,000 people in 2014 — more than the 32,000 who died in road accidents. But the count could be even higher, Hall said.
Related: 78 Die From Opioid Overdoses Daily
"We know we are missing some cases," she said.
Hall used a special system for reporting unexplained deaths in Minnesota, and found cases of people who died from pneumonia and other infectious disease while also taking opioids.
"It is almost an iceberg of an epidemic."
One was a middle-aged man who died suddenly at home from pneumonia while taking opioids for back pain, Hall said. Although he had high levels of opioids in his blood, the death certificate listed pneumonia as the sole cause of death.
But pneumonia shouldn't kill an otherwise healthy middle-aged person, Hall said.
Her team's survey found 59 unexplained deaths in Minnesota between 2006 and 2015 in which there was evidence the patient had been taking opioids. "Twenty-two deaths involved toxic opioid levels," the team reported.
Related: Nearly 12,000 Kids Poisoned by Opioids Each Year
Hall said the study cannot indicate just how many deaths that involve opioid use are being missed. She says public health officials should work with medical examiners and others to make sure death certificates are coded completely. Otherwise, the full scope of the opioid epidemic – and other epidemics – will be missed.
"There is no national standard for how to fill out a death certificate," she said.
Opioid use can make people more likely to die from infections in two ways, Hall said. "It kind of dampens your immune system," she said.
"It can make immune system cells less effective at fighting off illness," Hall said.
Also, opioids make people breathe more shallowly and more slowly, which in turn raises the risk of developing pneumonia.