Rates of Alzheimer's disease and other types of dementia appear to have fallen considerably since 2000, and better education may be partly responsible, researchers reported Monday.
Better treatment for diabetes and cardiovascular disease may also be helping, the researchers reported in the Journal of the American Medical Association.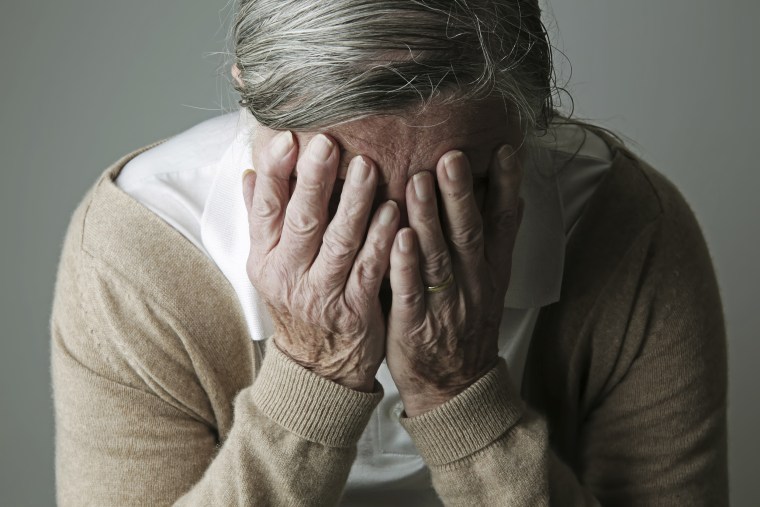 Dr. Kenneth Langa of the University of Michigan and colleagues studied records from 21,000 people with an average age of 75.
While 11.6 percent of Americans aged 65 and older had dementia, based on standardized tests, the rate fell to 8.8 percent in 2012.
"More years of education was associated with a lower risk for dementia, and average years of education increased significantly," they wrote.
"Rising levels of education among U.S. adults over the past 25 years may also have contributed to decreased dementia risk."
In 2000, the average amount of education was 11.8 years — just short of a full high school education. By 2012, the average was 12.7 years.
"Our study, along with prior studies, supports the notion that 'cognitive reserve' resulting from early life and lifelong education and cognitive stimulation may be a potent strategy for the primary prevention of dementia in both high- and low-income countries around the world," they wrote.
And while obesity, a lack of exercise and poor diet can all raise the risk of Alzheimer's, rates went down as more people got heavier, developed high blood pressure and diabetes, Langa's team found.
More than 5 million Americans have Alzheimer's disease. The Alzheimer's Association says more than 28 million baby boomers will develop the disease between now and 2050, and the cost of caring for them will consume nearly 25 percent of Medicare spending in 2040.
Related: Could Brain Games Help Alzheimer's Risk?
Research has shown that increased physical activity, eating a heart-healthy diet, social engagement and keeping the brain active with puzzles or games can help prevent Alzheimer's or at least delay it, and a whole industry has arisen out of that research, with mixed success.
The findings fit in with other recent reports that have shown a fall in dementia rates. But the Alzheimer's Association says that doesn't necessarily mean fewer people with Alzheimer's.
"There is an important difference between prevalence rate (number of people with the disease divided by the total population) and the prevalence number (number of people with the disease)," the group said in a statement.
"Although these recent findings indicate that a person's risk of dementia at any given age may be decreasing slightly, it should be noted that the total number of Americans with Alzheimer's and other dementias is expected to continue to increase dramatically."
Nonetheless, it's welcome news in an aging world. There is no cure for dementia, and trials of various treatments have been far from successful.
Treating other diseases associated with aging may help. There's plenty of evidence that the same damage that happens as blood vessels get clogged and stiff may underlie dementia.
Related: Exercise May Help Alzheimer's
"Intensity of treatment for diabetes, hypertension and high cholesterol level has increased with more patients achieving treatment goals, and a significant decline in the vascular complications of diabetes such as heart attack, stroke and lower-extremity amputations, suggesting that there could be a 'spill-over' benefit of a decline in the vascular-related risk for dementia," Langa's team wrote.
"Intensity of treatment for diabetes, hypertension, and high cholesterol level has increased."
"Rising levels of education among U.S. adults over the past 25 years may also have contributed to decreased dementia risk. The proportion of adults 65 years or older with a high school diploma increased from 55 percent in 1990 to 80 percent in 2010, while the proportion with a college degree increased from 12 percent to 23 percent," they wrote.
It's not clear what better education does, but experts note there may be several effects. Better-educated people may have a better ability to adapt to the lost brain function caused by dementia; they may be healthier in general; and they may have better medical care.
People who are underweight had a higher-than-usual risk of dementia, the team found.
It's possible that weight loss is an early symptom of dementia, Dr. Sanjay Asthana of the University of Wisconsin School of Medicine and Public Health said in a commentary accompanying the study.
"There is evidence that weight loss may precede the onset of dementia by many years," Asthana and his colleague Ozioma Okonkwo wrote.
Dementia can affect the sense of taste and smell and may cause people to eat far too little, they said.