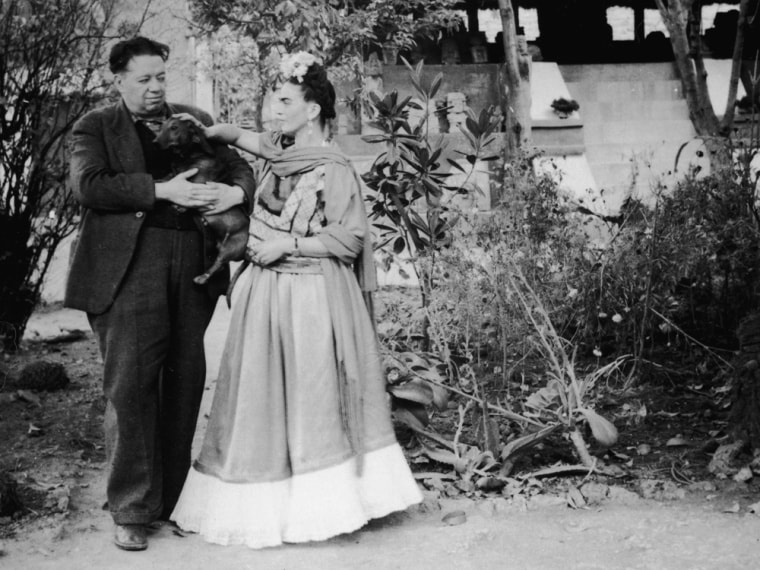 When Dr. Fernando Antelo looks at "The Broken Column," one of many self-portraits depicting artist Frida Kahlo's chronic pain and health problems, he feels like he's having a conversation with a colleague as well as a patient.
The piece, painted shortly after Kahlo underwent spinal surgery at around age 37, shows the artist, who had taken pre-med courses in high school, encased in a body brace. The flesh down the middle of her neck, chest and abdomen is missing, exposing a broken column where her spine should be. Nails pierce her face and body as tears stream down her cheeks.
"I see her as a patient wanting to tell me about her symptoms, and at the same time I see her advanced knowledge, her ability to tell me about it as another physician would," Antelo says. "Seeing that painting made me want to ask more questions."
A surgical pathologist at the Harbor-UCLA Medical Center in Los Angeles, Antelo decided to investigate why Kahlo, who died in 1954 at age 47, suffered numerous miscarriages and underwent at least three therapeutic abortions.
"I think it's one of those things where we owe it to Frida," says Antelo, noting that many of Kahlo's paintings contain images related to reproduction and fertility, but only historians, not doctors, have delved into why the artist was unable to have a baby. Articles in the medical literature have focused on her chronic pain and orthopedic and neurological issues.
Antelo's conclusion, which he presented Sunday at the annual meeting of the American Association of Anatomists in San Diego, is that Kahlo suffered from a rare condition called Asherman's syndrome.
First described in 1894, Asherman's syndrome occurs when the lining of the uterus, or endometrium, is damaged and scar tissue forms. In most cases today, it results from repeated dilatation and curettage (commonly known as D & C), a procedure used to clear out the uterine cavity after childbirth, miscarriage or abortion.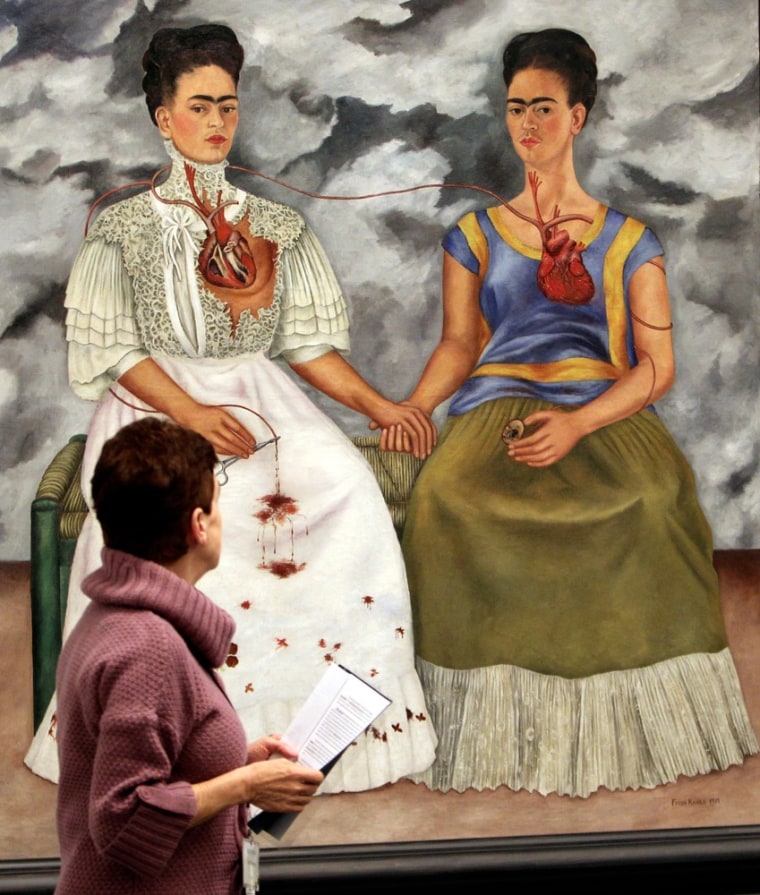 Today, doctors treat the condition by peering into the uterus with a special magnifying camera on the end of a tube and carefully removing the scar tissue. But even if Kahlo had been diagnosed, Antelo says, "with the technology that they had then, they really couldn't treat it."
Kahlo's condition originated with a streetcar accident when she was a teenager, according to the surgical pathologist. A metal handrail penetrated her abdomen, severely damaging the skeletal framework and internal organs, including her uterus. Among other things, the accident dashed her dream of attending medical school.
"She kept attempting to have children with a uterus that wasn't in any condition to do that," he says, and the resulting therapeutic abortions and miscarriages likely exacerbated her Asherman's syndrome.
While numerous historians have offered reasons for Kahlo's infertility, none of them have connected it to the streetcar accident, Antelo writes in his abstract.
Some colleagues have suggested that Kahlo's inability to carry a pregnancy to term stemmed from a problem with the fetus or maybe a blood disorder, he says.
 "There could be other contributing factors," Antelo acknowledges, "but in my mind, this has got to be a key thing. We have major injury to the uterus."
What other medical mysteries of the past would you like to see today's doctor's solve? Tell us on Facebook.
Correction: An earlier version of this story cited the wrong year for Frida Kahlo's death. It has been updated with the accurate year.
 More from Vitals:
Harry Potter's headache finally diagnosed
Darth Vader was mentally ill, in case you're wondering