The head doctor fighting the deadly Ebola virus in Sierra Leone has himself caught the disease, the government says.
Sheik Umar Khan, 39, is only the latest health care worker to be felled by the out-of-control outbreak of Ebola virus, which has infected more than 1,000 people and killed more than 600 of them in three West African countries.
The crisis is a "wake-up call," warning of how budget cuts at global health organizations are weakening the ability to find, and fight, disease outbreaks in time, top health experts say. "This is an unusually difficult outbreak. It's the largest and most complex outbreak that we have ever seen," Dr. Keiji Fukuda, assistant director-general of the World Health Organization, said in an interview last week.
"When a crisis is big enough and complicated enough and bad enough, it overwhelms everybody."
Sign up for top Health news direct to your inbox
Dozens of nurses and other health care workers have been infected by the virus, and many have died despite efforts to save them with the only tools available – medical support, including hydration and pain killers. There's no cure for Ebola and no vaccine to prevent it.
Khan, a virologist credited with treating more than 100 Ebola victims, is being cared for by medical charity Medecins Sans Frontieres (Doctors Without Borders), Sierra Leone's presidential office said in a statement.
Health minister Miatta Kargbo called Khan a national hero and said she would "do anything and everything in my power to ensure he survives".
Khan told Reuters in late June that he worried about contracting Ebola. "I am afraid for my life, I must say, because I cherish my life," he said in an interview.
"Health workers are prone to the disease because we are the first port of call for somebody who is sickened by disease. Even with the full protective clothing you put on, you are at risk."
The Ebola outbreak started in Guinea's remote southeast in February and has since spread to Sierra Leone and Liberia. It's the worst outbreak ever recorded of the virus, which causes vomiting, diarrhea, fever, and, most frighteningly, internal and external bleeding. It's very easy to catch through personal contact and unlike many other diseases, people's bodies remain infectious after they die, so loved ones can become infected during funeral preparations.
WHO, local governments and non-profit groups like MSF have been struggling to control the outbreak and so far, they say, they are failing.
"I think this has taken everybody by surprise," Fukuda said.
Dr. Scott Dowell, who heads global health security at the Centers for Disease Control and Prevention, says budget cuts at WHO are partly to blame. "To me, the situation in West Africa should be a wake-up call. This weakening of an institution on which we all depend on is in no one's interest," he said.
WHO has been struggling to deal with budget cuts. The agency depends almost completely on donations from governments, which have been shrinking. It has cut its outbreak and crisis response budget by more than half.
"In my view, there is no way the WHO can respond the way it needs to," Dowell said.
Fukuda says it's not so much a matter of money as of being prepared. And in the past year, it seems like infectious disease threats are popping up everywhere – he named the emergence of H7N9 bird flu in China and Middle East Respiratory Syndrome (MERS) virus, as well as resurgences of polio and Ebola as examples. "For me, it is not a budget issue," he said. "We are not adequately prepared."
Every country needs to admit when it needs help, and poor countries need a lot of help not just fighting outbreaks when they happen, but preparing for them. Good surveillance should have been able to catch Ebola early, before it spread, so it could be better controlled.
"Among the communities there is really a high degree of difficulty in understanding the issues," said Fukuda. There is fear, denial and hostility, he added. "This has made it difficult to identify those who are infected."
And the three countries being affected don't have the infrastructure they need to fight such an outbreak. In Kenema, Sierra Leone, one of the better-equipped hospitals, there's one nurse for every 50 or 60 patients, Fukuda said. At the hospital in Conakry, Guinea, water supply is only intermittent.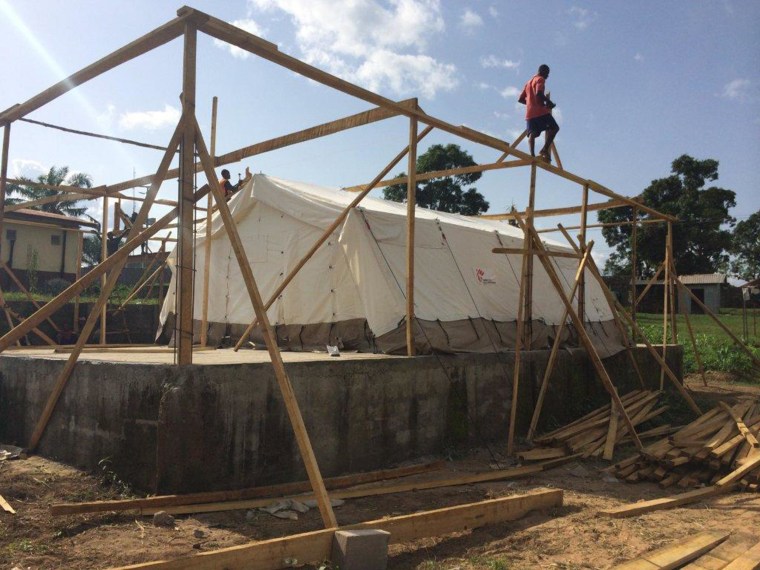 "We need to rebuild and support WHO leadership. There is a sore need for rebuilding their strength and resources," Dowell said. "We should be able to do much better."
- Reuters contributed to this article