BOSTON — At the FIFA Women's World Cup this summer, the first goal scored by the U.S. was a header. The stadium erupted as Alex Morgan launched the ball into the net with her forehead. It was the first of a record number of goals for the U.S. Women's National Soccer Team at the tournament.
But what if goals like these could be dangerous? A growing body of research has linked heading the ball in soccer to the degenerative brain disease chronic traumatic encephalopathy (CTE), caused by repetitive impacts to the brain. The disease, which can develop into dementia, has been found in male football players, but almost nothing is known about how it develops in women, who take some of the hardest hits in soccer.
That will change this week, as the Boston University CTE Center launches a first-of-its-kind study looking at the consequences of these repeated impacts in former professional female soccer players. The study, called "Soccer, Head Impacts and Neurological Effects" (SHINE), will examine former players to look for indicators of CTE and learn more about how the disease may develop in women.
"There is such a need to include women in medical research, especially in these types of sports-related brain problems," said Dr. Robert Stern, the study's lead investigator. "They've been understudied."
The study will include 20 women over the age of 40 who have played at least five years of organized soccer and at least one year on the U.S. national team, the U.S. Olympic team, or at the professional level. Participants will spend two days at Boston University's School of Medicine, undergoing a series of tests including cognitive and neurological assessments, MRI scans, blood draws, and an optional spinal tap. The results will be compared with those for similar-age women who have not endured repetitive head impacts, as well as other groups such as football players and patients diagnosed with Alzheimer's disease.
"The goal is for us to really be able to understand the long-term consequence of getting your head hit over and over again through high-level soccer in women," Stern said.
Some of the sport's biggest names will take part in the study, including Brandi Chastain and Michelle Akers. Chastain, a former Women's National Team star known for her iconic 1999 penalty kick against China, said she wonders if occasional forgetfulness might be a sign of something more troubling.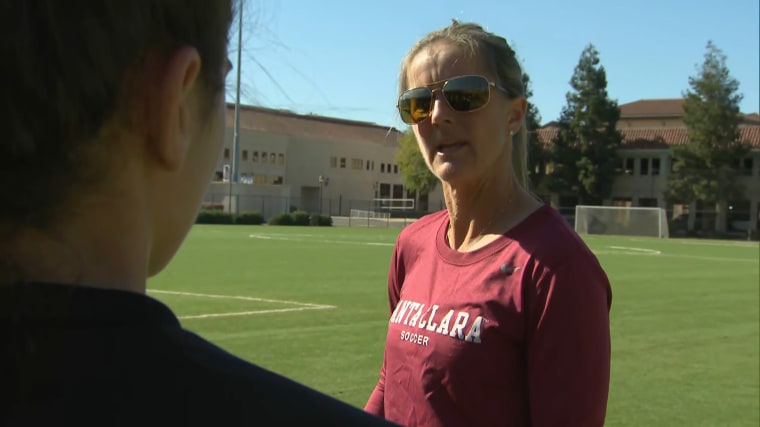 "Is that just getting older or is that maybe soccer, you know? Was that from heading?" Chastain told NBC News at Santa Clara University, where she is a volunteer assistant coach for the women's soccer team. The U.S. Soccer Hall of Fame member said heading the ball showed bravery, and she did so frequently because she saw it as, "a sign of my toughness, as a sign of my contribution to the team."
Heading the ball is a "subconcussive hit," which unlike a concussion, does not show immediate or obvious symptoms, Stern said, calling it a common misconception to blame concussions alone for CTE in athletes.
"Concussions are just the tip of the iceberg," Stern said. "The more people focus on concussions, the less we're all focusing on what might be the more important and more devastating problem."
Soccer, one of the world's most popular sports with over 200 million players, has been linked to CTE in a growing body of research on mostly male subjects. The SHINE study launches on the heels of an article published Monday in the New England Journal of Medicine, showing that mortality due to degenerative brain diseases was higher in male soccer players than in the general population. Case studies of deceased male soccer players have identified CTE as well.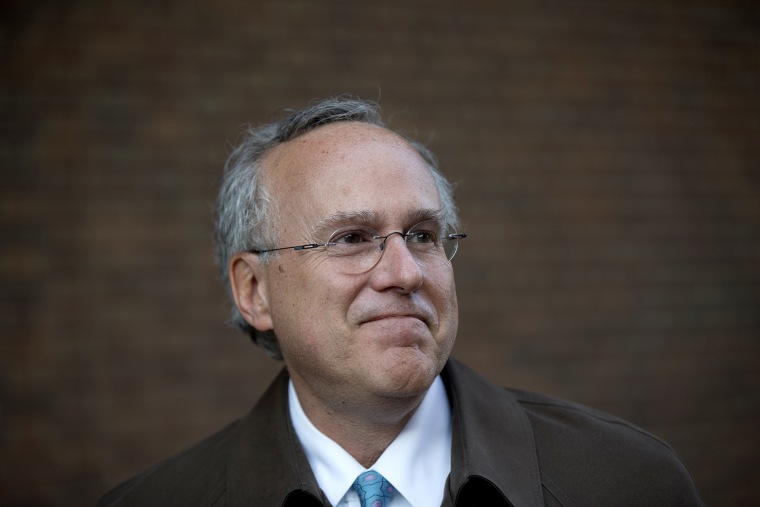 Related recent research of male and female soccer players, at the youth and collegiate levels, has shown that heading can result in structural changes to the brain and impaired cognitive function, potential early indicators of CTE.
Still, little is known about just how at-risk soccer players may be. There is still no definitive way to diagnose CTE in a living person, although studies like SHINE aim to help researchers identify the signs.
For Chastain, who plans to donate her brain to CTE research after death, participating in SHINE is a part of making the game safer for future athletes.
"I thought that could be a better legacy than — yes, I did score a goal in the World Cup and we played some really amazing games, but how can I leave soccer in a safer place? And that's why I got involved. "
Boston University is looking for additional participants to join the study. Interested women over the age of 40 with experience playing high-level soccer can reach out to Alyssa Phelps at phelps@bu.edu or call 617-358-6545.