He was the top neurologist in town, full of charisma and credentials. He lived in a million-dollar home and tended to the local NFL team.
But federal prosecutors say that behind the prestige, Dr. Sean Orr was really a "greedy conman" who routinely misdiagnosed patients with multiple sclerosis so he could bill for painful and pricey treatments they did not need.
Lives were upended. One woman remodeled her home to be wheelchair-accessible. Another contemplated suicide and had her breast implants removed.
In 2013, Orr had his license suspended for a year for allegedly having sex with one patient, and two months ago he agreed to pay $150,000 to the Justice Department to settle a whistle-blower fraud suit over the bogus bills without admitting wrongdoing.
But an NBC News investigation has found that Orr — who maintains he "operated within the standard of care" — is back in business, practicing medicine in a new Florida city even as the U.S. attorney weighs possible criminal charges.
"That's really scary," former patient Amber Taylor said.
When her general practitioner referred Taylor to Orr because of stubborn migraines in 2010, the mother of two was impressed that he was the head of neurology for respected Baptist Medical Center and a team doctor for the Jacksonville Jaguars.
Within months, he had diagnosed her with MS, an incurable disease that can disable the central nervous system, block signals from the brain to the body, and cause paralysis in the most extreme cases. The prognosis, she said, was poor.
"One day I actually remember him saying, 'You need to come to terms with the fact that this is what you have,'" Taylor recalled. "I just had no reason to not to believe what he said."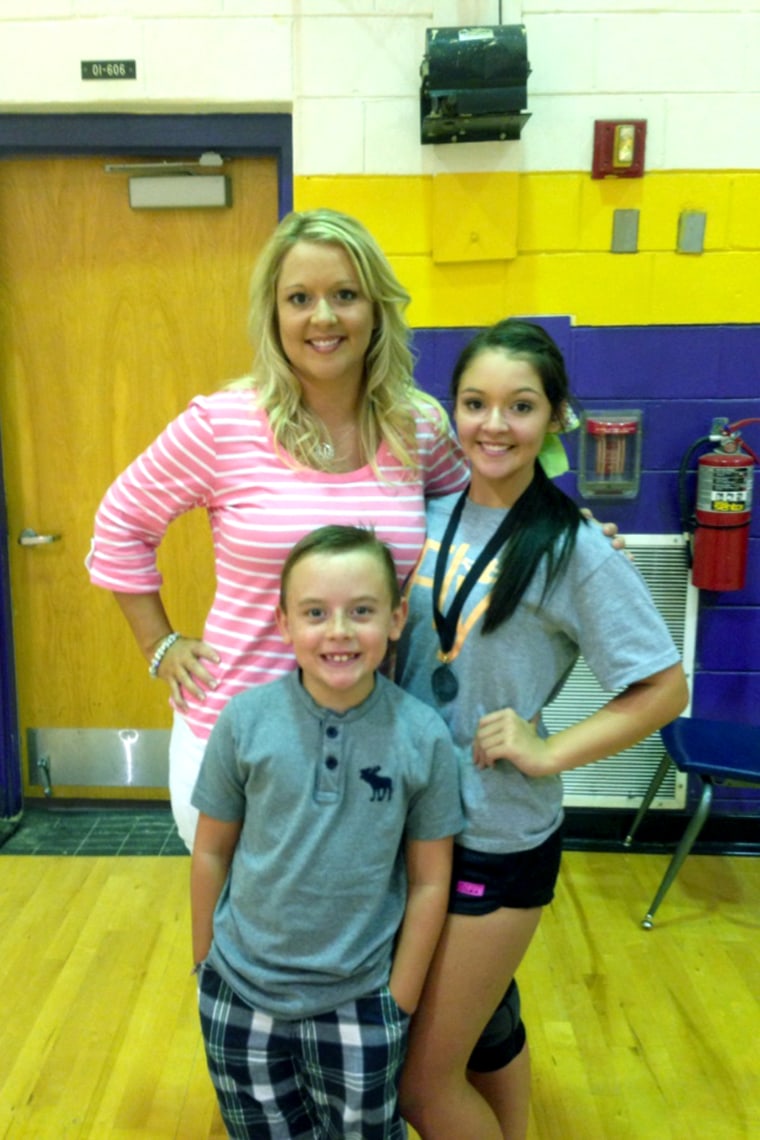 She said she quit her job and borrowed $50,000 to renovate her home to accommodate a wheelchair. Her daughter, then 10, ended up in counseling to cope with the health crisis.
The doctor put her on Copaxone, injections that cost $5,000 a month and left stinging welts all over her body, she said. She suffered shortness of breath, tightness in her chest and burning in her throat.
"It completely changed our life," she said.
Other former patients told NBC News that Orr said he was able to diagnose MS by looking in their eyes. They said they were given spinal taps, Botox injections, steroid treatments and medications with eye-popping price tags.
"I had my whole suicide planned. I said, 'I'm not going to have my family take care of me like this this.'"
Jackie Segal, who went to Orr for headaches, said she ended up on a drug that cost $37,000 a week. She had so much confidence in him that when she moved away and saw other doctors who said she didn't have MS, she didn't believe them.
Tanya Barr said she borrowed $10,000 to have her breast implants removed with Orr's blessing because she feared they were hurting her health. The mother of two said the stress nearly broke her up marriage.
"I had my whole suicide planned," Barr said. "I said, 'I'm not going to have my family take care of me like this this.'"
Her fears were unfounded. As it turned out, Barr did not have MS. And neither did Taylor, Segal — and an unknown number of other patients.
The misdiagnoses came to light through a fast-moving series of events in 2011.
After a patient's husband accused Orr of having an affair with his wife, the doctor was placed on administrative leave and the hospital began poring over his files and scheduling patients for re-evaluations, according to court documents.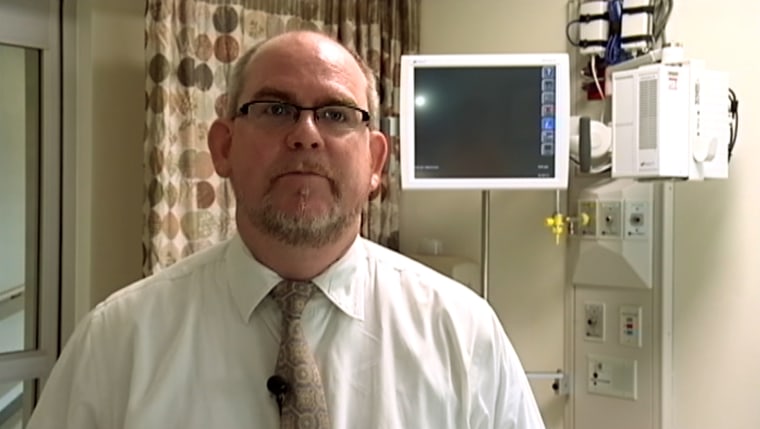 Three months later, Verchetta Wells, a patient coordinator in the Neurology Department at Baptist, filed a whistle-blower suit, alleging Orr and the hospital had been charging Medicare and other federal insurance programs for unnecessary services.
Lee Bentley, the U.S. attorney for the Middle District of Florida, said when his investigators began looking into the allegations, they uncovered massive billing fraud.
"Dr. Orr was a greedy conman," Bentley said. "He was able to convince patients who trusted him that they had MS and other debilitating neurological diseases and disorders. He used that to enrich himself and to also enhance his credibility as a top neurologist in Florida.'
Orr was collecting a salary from Baptist that reached $600,000 depending on how many patients he saw, prosecutors said. He also raked in $250,000 in consulting fees from pharmaceutical companies that made some of the high-priced drugs he was prescribing, according to Bentley.
He was the top prescriber of Acthar, a gel for MS symptom relief that costs $25,000 for each prescription, the feds say. He racked up more office visits, more tests and many more prescriptions than other area neurologists, they said.
The cases they reviewed showed he misdiagnosed MS 65% of the time and had an error rate of 90% for some other neurological disorders, Bentley said.
"This was not simple error," he added. "The numbers just simply can't be explained.
"He was a conman. Just like other conmen, he relied upon his charisma to close the deal."
In May 2014, Baptist Health System settled the whistle-blower suit for $2.5 million, and Wells collected more than $400,000. Orr's settlement was much lower, because his assets had been so depleted by then, the government said.
"We decided that collecting $150,000 from him was better than nothing," Bentley explained.
"He was a conman. Just like other conmen, he relied upon his charisma to close the deal."
Orr declined to be interviewed by NBC News, citing patient confidentiality. In a written statement, he described himself as a "believer in a proactive treatment" and said neurology is an evolving science marked by "differences of opinion" about diagnosis and treatment.
"I sought to be proactive and use neurological innovations where they were safe and available," he said. "Not all physicians agreed with my treatment or methodologies. Recent further peer reviews of my work, however, have concluded that I operated within the standard of care."
Read Dr. Sean Orr's full statement here
Baptist Health said it reviewed Orr's records as soon as his peers "raised questions" about his practices. "We did not know then, nor do we know now, if Dr. Orr's early diagnosis and treatment approach was inappropriate. We only know it was different than the pattern of his local physician peers," it said in a statement.
While Orr is no longer working at Baptist Health, he is in practice 300 miles away in Panama City, Fla. Bentley said that's a source of concern "but at this point the federal government cannot do anything else with respect to his license," beyond barring him from Medicare and other federal health programs.
Read Baptist Health's full statement here
The Florida Health Department said it could not confirm if there is an open investigation into the alleged fraud.
Orr still faces lawsuits from individual patients. "The only recourse these women have in our country through the civil justice system is through money damages," said lawyer Seth Pajcic, who is representing some of the patients. "We intend to get them every dime they're entitled to."
His legal problems may not stop there. "It's possible there may be criminal charges," Bentley said.
Some of his former patients want to see that happen.
"I am very angry about what happened," Taylor said. "I am very angry about what it put my family through."
Added Segal, "It hurts really bad because he took stuff away from us that, you know, we can't regain."