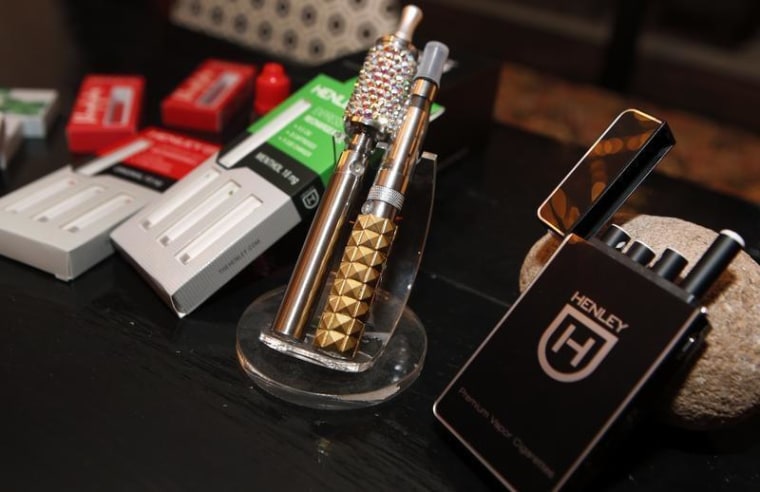 The U.S. Food and Drug Administration is "pushing very hard" to release a proposed rule that would establish its authority over e-cigarettes, the head of the agency said amid concerns the products pose a risk to children.
FDA Commissioner Margaret Hamburg told senators at a Congressional budget hearing on Thursday that it has taken too long to move the rule forward and that she expects the proposal to be ready for release "very soon."
The FDA's proposal is currently being examined by the White House's Office of Management and Budget, which reviews potential regulations to assess their economic impact. OMB, which has been reviewing the proposal for roughly five months, has not said when it will be finished with its assessment.
A growing chorus of public health advocates and lawmakers are pressing for prompt release of the proposal, arguing that the delay presents risks to children who may be attracted to the sweet flavors often contained in e-cigarettes.
Sen. Jeff Merkley, Democrat of Oregon, told Hamburg that the agency's delays were "disgraceful" since makers of products such as tutti-frutti flavored e-cigarettes and strawberry-flavored cigars have "an insidious strategy to addict our children to nicotine."
Hamburg said the criticisms were fair. "I do believe that very soon I will be able to call you, and say the deeming rule is out," she said.
A law passed in 2009 gave the FDA the authority to regulate cigarettes, smokeless tobacco and roll-your-own tobacco. It also gave the agency the power to "deem" other tobacco products to be within its jurisdiction but it must first issue a rule to that effect.
-Reuters