E-cigarettes are not as dangerous as traditional lit tobacco products and can be useful to help smokers quit, British doctors said Thursday.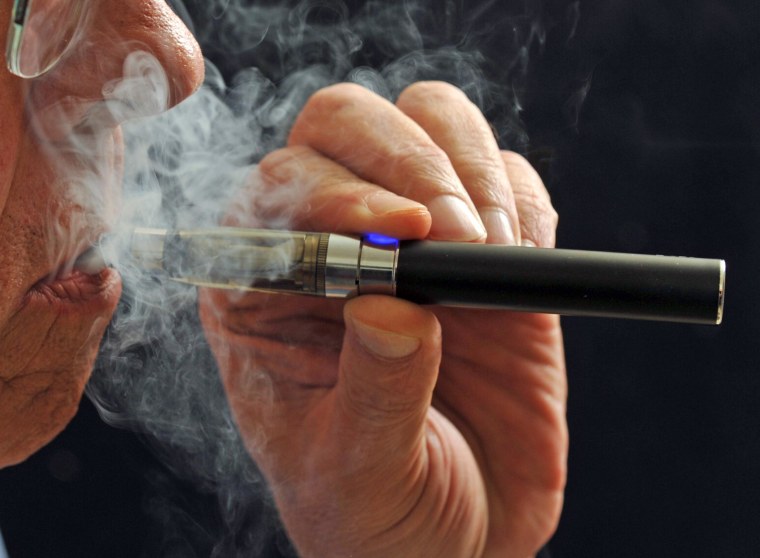 In a statement sure to generate controversy, the Royal College of Physicians endorsed the use of vaping to help wean smokers away from cigarettes, cigars and pipes — at least in Britain.
"E-cigarettes are not a gateway to smoking," the group said. "In the U.K., use of e-cigarettes is limited almost entirely to those who are already using, or have used, tobacco."
The group said there's no evidence that e-cigarettes somehow make smoking more acceptable and no evidence that they're attracting new and younger smokers — well, at least not in Britain.
"Among smokers, e-cigarette use is likely to lead to quit attempts that would not otherwise have happened, and in a proportion of these to successful cessation. In this way, e-cigarettes can act as a gateway from smoking," the group said.
Related: E-Cigarette Makers Go After Youth in the U.S.
U.S. researchers don't always agree, and the research suggests things are different in the U.S.
The Centers for Disease Control and Prevention did not have a comment on the British statement, but has been studying whether e-cigarettes are good for the health of the country.
Some of their findings:
Other teams have found that e-cigarettes contain not only nicotine — which is highly addictive and may also be toxic — but other known toxins. They include diacetyl, the chemical blamed for causing "Popcorn lung" in workers at microwave popcorn packaging plants, and formaldehyde, known to cause cancer.
The Royal College of Physicians addresses the risk, but says it's lower than the risk of smoking burnt tobacco products.
"The possibility of some harm from long-term e-cigarette use cannot be dismissed due to inhalation of the ingredients other than nicotine, but is likely to be very small, and substantially smaller than that arising from tobacco smoking," it said.
Related: What's So Bad About E-Cigarettes?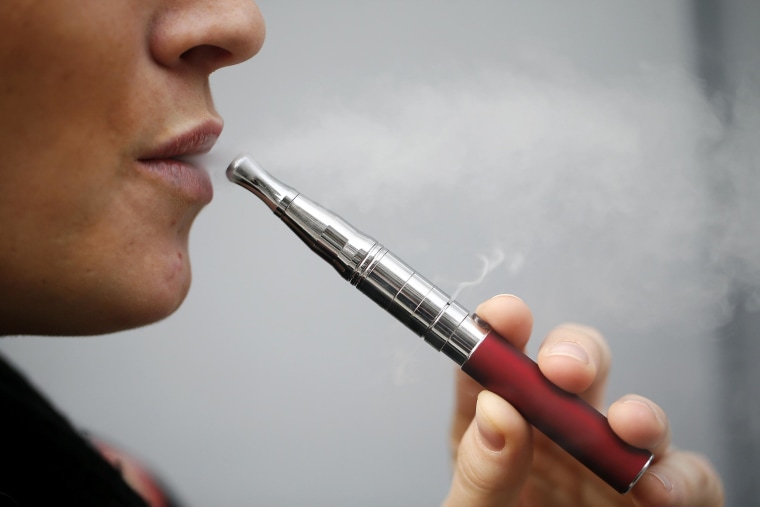 The Food and Drug Administration says it plans to regulate e-cigarettes, which deliver nicotine in a heated mist of water, glycerin and propylene glycol, along with cigars and other tobacco products.
The American Heart Association says e-cigarettes should be outlawed for minors and only be used as a last resort to quit smoking.
"Over the last 50 years, 20 million Americans died because of tobacco. We are fiercely committed to preventing the tobacco industry from addicting another generation of smokers," Nancy Brown, CEO of the American Heart Association, said in a recent statement.
Matthew Myers, president of the Campaign for Tobacco-Free Kids, which also presses for FDA regulation of e-cigarettes, said the FDA needs to evaluate whether electronic cigarettes can help smokers quit.
"If there is to be a public health benefit from e-cigarettes, it will only come if they are effective at helping smokers end the use of cigarettes and if they are responsibly marketed so they do not re-glamorize tobacco use among young people," said Myers.
"However, the evidence to date in the United States is limited and conflicting as to whether they are actually effective at helping smokers quit. In October 2015, the U.S. Preventive Services Task Force comprehensively evaluated the evidence to date and concluded that 'the current evidence is insufficient to recommend electronic nicotine delivery systems for tobacco cessation'," Myers added in a statement.