Electronic cigarettes might help smokers kick the habit, with few side-effects, an independent review finds.
The Cochrane Review team found irritation of the throat and mouth are the most common side-effect of electronic cigarette use, also known as vaping — but most studies have only followed users for about two years.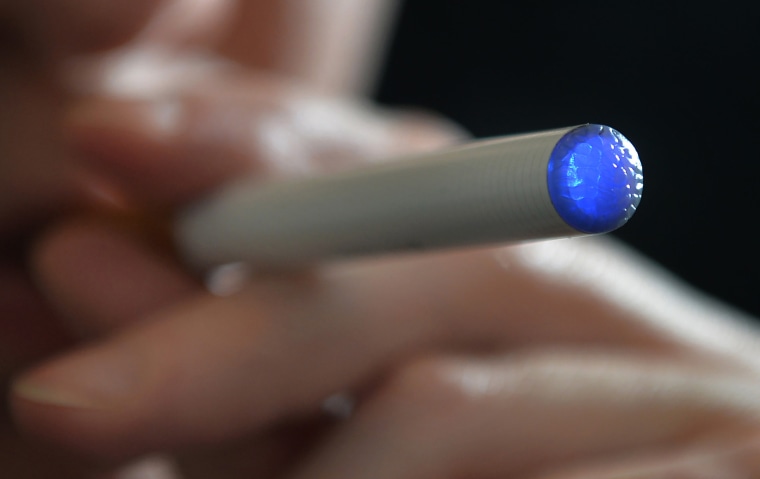 "We are encouraged to find many studies are now under way, particularly as electronic cigarettes are an evolving technology," said Jamie Hartmann-Boyce, one member of the Cochrane Tobacco Addiction Group.
"In terms of quitting, these can't provide the same information we get from randomized controlled trials, but they contribute further information on the side-effects of using electronic cigarettes to quit smoking. None detected any serious side-effects, but longer term data are needed."
Related: What's So Bad About E-Cigarettes
The Cochrane Review is an independent, non-profit collaboration of researchers from more than 130 countries who work to produce "credible, accessible health information that is free from commercial sponsorship and other conflicts of interest."
A separate team found that, at least in England, many people who tried vaping were able to quit smoking successfully.
"We would expect up to two-thirds of these individuals to relapse at some point in the future, so we would estimate that e-cigarettes may have contributed about 18,000 additional long-term ex-smokers in 2015," the team at University College London wrote in the British Medical Journal.
That can add up. "A 40-year-old smoker who quits permanently can expect to gain nine life years compared with a continuing smoker," they wrote.
There's not much debate on whether e-cigarettes are a better alternative for smokers than traditional tobacco. Most of the disagreement over e-cigarettes centers on whether they're better than other aids for quitting smoking, such as nicotine patches.
"In my view, smokers struggling to stop should try all possible methods, including electronic cigarettes."
"In my view, smokers struggling to stop should try all possible methods, including electronic cigarettes, to help them to do so," said Ann McNeill, professor of Tobacco Addiction at King's College London.
And in the U.S., there's disagreement on how strictly the Food and Drug Administration should regulate e-cigarettes.
Related: E-Cigarettes Deliver Harmful Chemicals
E-cigarette makers argue that their products are far less harmful than cigarettes are and say they provide an alternative that not only keeps people from using traditional tobacco products, but may even help them quit smoking.
The FDA wants to be able to evaluate and regulate these claims. The agency worries that e-cigarettes are not completely safe and that they might get people — especially children — addicted to nicotine
E-cigarettes contain nicotine and compounds such as propylene glycol, as well as water, to make a flavored mist that looks like smoke and that users can inhale like they would a cigarette.
Vaping has taken off in a big way in the U.S., with sales hitting an estimated $3.5 billion. An e-cigarette product ranges from $10 to $120, depending on how many charges it provides.