Advisers to the Food and Drug Administration have recommended approval of a new experimental, personalized cancer treatment for children with leukemia.
This last-ditch treatment, CAR-T therapy, retrains a patient's immune system to home in on tumor cells and kill them.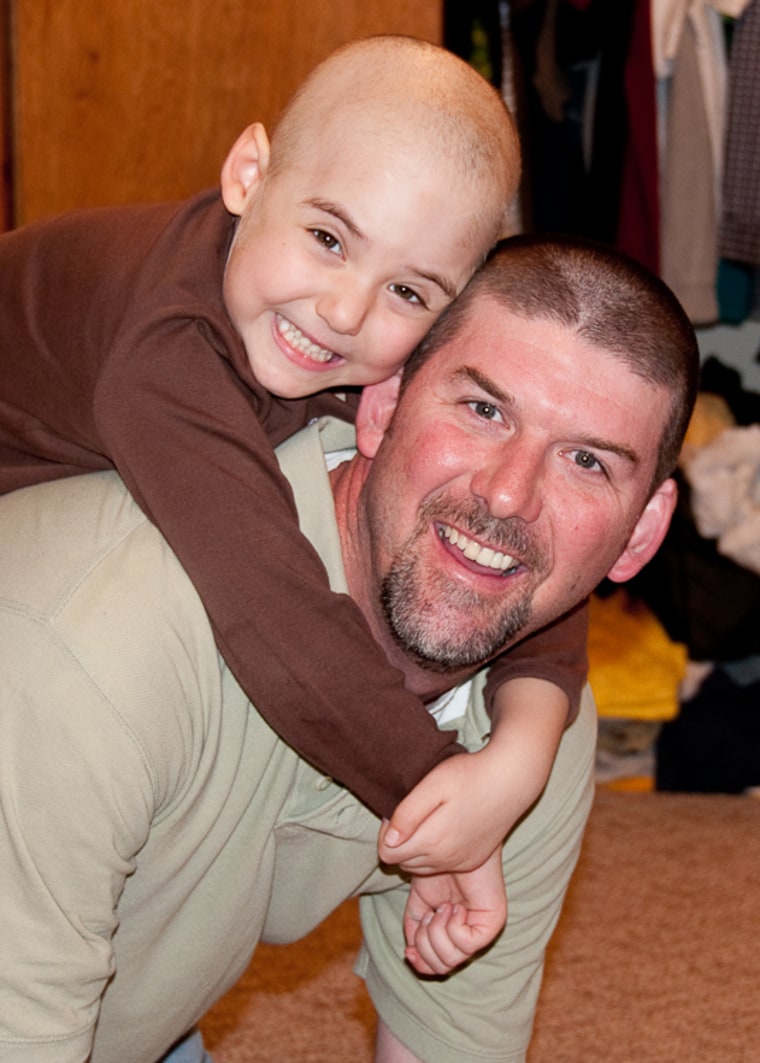 This particular treatment, which has the tongue-twisting name tisagenlecleucel, is made by Novartis and it's one of several being developed by drug companies that want to try to standardize the approach as much as possible so it can be patented and licensed.
If the FDA approves the approach, it would be limited to a small group — children and young adults under the age of 25 with B-cell acute lymphoblastic leukemia that have relapsed despite chemotherapy.
"The sparkle in her eyes returned."
Dr. Samit Hirawat of Novartis said 75 percent of patients with recurrent leukemia despite treatment were still cancer-free six months after getting the CAR-T treatment.
It's not without risks – some children who received the treatment spiked fevers of as high as 107 degrees and not all of them were cured. But the parents of three children who tested the therapy, including a little girl who died, gave emotional testimony urging the committee of expert advisers to approve the treatment.
Related: New Cancer Approach Offers Hope to Those With None Left
They included Tom Whitehead whose then 6 year old daughter, Emily, was the first to try CAR-T at Children's Hospital of Philadelphia. She's still cancer free five years later.
"We believe that when this treatment is approved it will save thousands of children's lives around the world," Whitehead told the meeting, his voice cracking as he looked at his daughter beside him.
"The benefits that we gained from this treatment far outweigh the risk," he added. "She's standing right beside me and it's because of this treatment."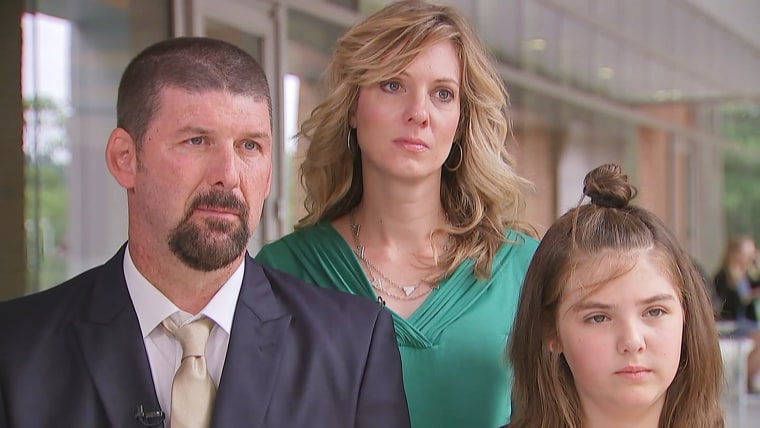 Amy Kappen of Florence, Kentucky, urged approval even though the approach did not save her own daughter Sophia, who died in April. But treatment gave their daughter a few extra months of happy life, Kappen said. "The transformation from October of 2016 to December of 2016 was unbelievable," she told the committee.
"The sparkle in her eyes returned."
Kappen said while her daughter wasn't saved, she was sure CAR-T could help others. "Our children deserve this chance," she said.
The alternatives, the parents all testified, were more rounds of toxic chemotherapy, or gruelling bone-marrow transplants. Chemo had already left Connor McMahon of Atlanta sterile, his father Don McMahon testified. Connor, now 16, is one of CAR-T's success stories.
CAR-T stands for chimeric antigen receptor T-cell therapy. It involves taking a samples of immune cells called T-cells from a patient, genetically engineering them, and putting them back in to fight the cancer.
It will be difficult to standardize, said Dr. Wilson Bryan, who directs the FDA office that oversees these types of treatments.
Related: CAR-T has surprising success against multiple myeloma
"Particularly, we are concerned that the same safety and benefit seen in clinical trials may not translate into routine use. This is a complex product," Bryan said in opening the meeting.
FDA's clinical reviewer, Dr. Maura O' Leary, noted that the treatment causes an inflammatory collapse called a cytokine storm, a sometimes deadly reaction, that can also cause nerve damage. Dr. Megan Polanin of the National Center for Health Research, a think-tank, said she was worried that most of the patients had only been followed for a few months.
But the FDA advisers did not seem very concerned about the roadblocks and the meeting finished with a unanimous yes vote more than an hour ahead of schedule.
Even competitors urged approval.
"I will be Novartis' biggest cheerleader today," said Dr. Arie Belldegrun, CEO of Kite Pharmaceutical, which makes a rival treatment also under FDA consideration.
Related: Gene-Editing Approach Treats Baby's Leukemia
"I am amused by the horse-race metaphors that are used to frame the various companies developing CAR-T therapies. Today is not about business or competition," Belldegrun said in a statement.
"Today is about advancing an exciting technology that has the potential to transform cancer treatment."
Juno Therapeutics abandoned its CAR-T product in March after five people died during testing.