It's all right to add folic acid to masa products, the flour used to make corn tortilla, tamales, pupusas and other Latin American food staples, the Food and Drug Administration said Thursday.
Advocacy groups, including the March of Dimes, have been petitioning the FDA to allow the vitamin to be added to masa in the hope of reducing birth defects among Hispanics and Latinos.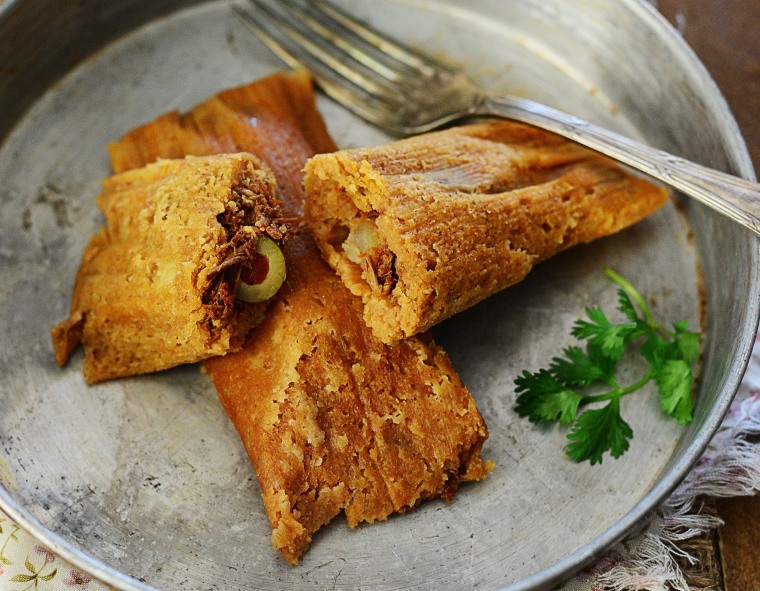 "The approval allows manufacturers to voluntarily add up to 0.7 milligrams of folic acid per pound of corn masa flour, consistent with the levels of certain other enriched cereal grains," the FDA said in a statement.
"Great news for babies!" the March of Dimes, a charity committed to preventing birth defects, said in a statement.
Folic acid is a B vitamin found in leafy green vegetables, beans and fruit. It helps cells grow and if a pregnant woman doesn't have enough folic acid, her baby can be born with severe birth defects such as spina bifida, when the spinal column doesn't form correctly, or anencephaly, which means the baby doesn't have a fully formed brain.
They're referred to as neural tube defects, because the damage is done early in pregnancy, when the brain and spine are still forming.
People are supposed to get 400 micrograms a day, but many often do not.
So since 1998, the FDA has required that folic acid be added to most enriched bread flours, cornmeal, pasta, rice, and other grain products in the U.S. and Canada. It's raised average folic acid intakes by about 100 micrograms a day and cut the number of children born with a neural tube defect by 25 to 50 percent.
This has prevented an estimated 10,000 neural tube defect-affected pregnancies between 1996 and 2006. The Centers for Disease Control and Prevention says about 3,000 babies each year are born with the devastating and costly problems.
And Hispanic women are about 20 percent more likely than other women to have babies with those conditions, and they continue to have far lower levels of folic acid intake, either through diet or supplements.
"The March of Dimes Foundation, the American Academy of Pediatrics, and others submitted a food additive petition in 2012 to request the extension of voluntary fortification to corn masa flour to increase the folic acid intake for U.S. women of childbearing age who regularly consume products made from corn masa flour as a staple in their diet," the FDA said.
"Increased consumption of folic acid in enriched flour has been helpful in reducing the incidence of neural tube defects in the general population," said Susan Mayne, director of the FDA's Center for Food Safety and Applied Nutrition. "Our analysis shows that adding folic acid to corn masa flour will help increase the consumption of folic acid by women who consume this flour as a staple in their diet."
The March of Dimes, pediatricians and others hope this will help address clusters of birth defects that have been seen in some Hispanic communities.
"The FDA's decision will prevent numerous cases of devastating birth defects like spina bifida," said March of Dimes president Dr. Jennifer Howse.
"The FDA's approval is not based on the possibility of this reduced risk, but is instead based on a review of the safety of the proposed use of folic acid," FDA said.
"Manufacturers may begin voluntary fortification of corn masa flour with folic acid on April 15, 2016. Consumers wishing to purchase products made with corn masa flour fortified with folic acid should check the ingredients statement for the presence of folic acid."