The Food and Drug Administration says it's planning to overhaul the slow and clumsy system for regulating over-the-counter drugs from aspirin to eye drops and is asking for public input.
Both drugmakers and consumer advocates have been pressing for the changes. Companies that make the products want more flexibility, while consumer watchdogs say FDA needs to move more quickly to restrict dangerous products.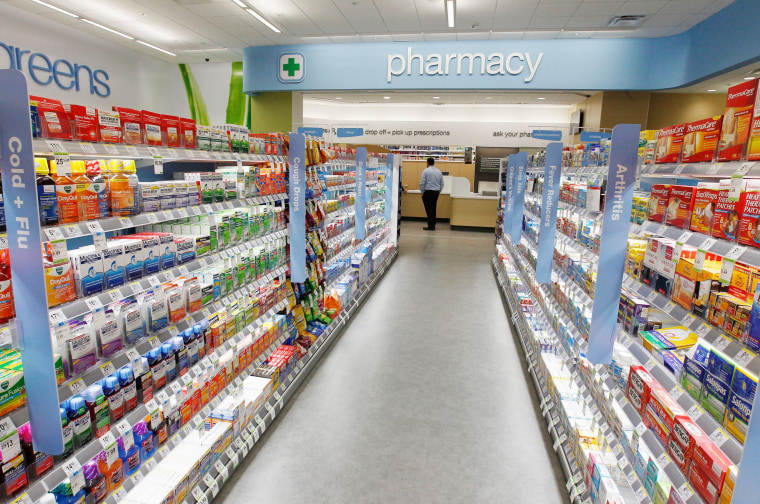 FDA says it's seeking public input and announced a two-day meeting at the end of March.
Right now, over the counter, or OTC, products are regulated mostly using what's called a monograph — a listing of the ingredients in the product and what they are allowed to be used for. "OTC products that meet a monograph's requirements may be marketed without FDA review," the agency says on its website.
It's not anywhere near as strict as the process FDA uses to approve prescription drugs, which must be tested and shown to be effective and safe. Sometimes prescription products get moved to OTC status, but usually new OTC drugs can go on the market without any testing so long as they contain recognized ingredients.
The system has been around since 1972, but it's time-consuming and many common pain relievers and cough medicines are still technically under review, even though they are freely available on the shelves.
It worries some regulators at FDA, who would like to lower the available doses of drugs such as acetaminophen, which can cause fatal liver damage. It took FDA decades to finally take a stand against triclosan, an antibacterial ingredient in hand and dish soaps. Last month FDA finally proposed forcing manufacturers to prove that adding the ingredient was beneficial and not harmful.
"The Agency is interested in exploring ways to re-engineer the process of regulating OTC drugs that are currently regulated under the OTC Monograph Process to, among other things, create a process that is more efficient and more responsive to newly emerging information and evolving science, and to allow for more rapid product innovation where appropriate," FDA said in announcing the meeting, to be held March 25 and 26 outside Washington D.C.