A much-feared superbug that defies the effects of a last-ditch antibiotic showed up in a U.S. patient in 2015, researchers reported Monday.
An Iowa company that tests samples said the patient in New York was infected with E. coli bacteria carrying a gene called MCR-1 that provides resistance to colistin, a last-resort antibiotic.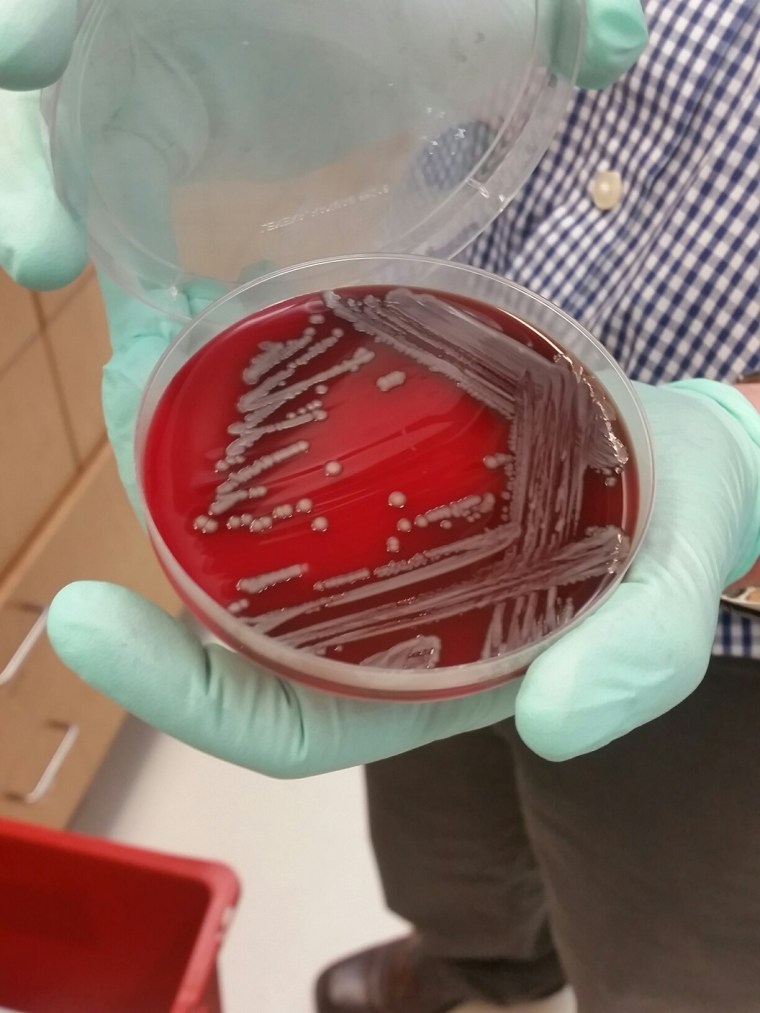 The findings, published in the American Society for Microbiology journal Antimicrobial Agents and Chemotherapy, provides some reassurance. Out of 20,000 samples tested, only 19 carried the MCR-1 gene. And just one was in the U.S.
But even 19 cases is too many, as far as infectious disease experts are concerned. This particular gene is carried on a little cassette called a plasmid that bacteria can easily pass around, even to other species of bacteria.
Related: Here's Why Doctors Are So Worried About the New Superbug
Alarms went out earlier this year when a team at the Walter Reed Army Institute of Research found the MCR-1 gene in a sample taken from a woman in Pennsylvania.
On its own, the MCR-1 gene would not be worrying. Colistin is not used much because it damages the kidneys and has to be injected. But colistin is often the only antibiotic that will work against a type of superbug called CRE -- carbapenem-resistant Enterobacteriaceae.
So if a CRE superbug gets hold of MCR-1, whoever is infected with that superbug would have no treatment options. "The prospect of a mobile gene encoding resistance to colistin spreading among isolates resistant to most antimicrobial agents clinically available is threatening for the therapy of serious infection caused by isolates," said Mariana Castanheira of Iowa-based JMI Laboratories, which published the study.
Castanheira's team tested 13,526 Escherichia coli and 7,480 Klebsiella pneumoniae bacteria samples taken from patients in 10 countries.
They found that 390 of them, or 1.9 percent, were resistant to colistin, and that 19 of them had the easily swapped MCR-1 gene.
"The fact that the gene has been detected in food livestock and raw meat is also concerning," said Castanheira.
Related: Inside the Lab Looking for the Next Big Threat
None of the samples were ultimate superbugs. They all were treatable with other antibiotics.
"Most isolates were susceptible to cephalosporins, and were all susceptible to carbapenems, amikacin, tigecycline and ceftazidime-avibactam, among other agents," the team wrote.
The patients they were taken from had a range of infections, including bloodstream infections, skin infections, urinary tract infections and respiratory illnesses.
Several labs, including Walter Reed, are testing stored blood samples to see if the superbugs have been lurking under the radar. So far, the Walter Reed team says they have not found another instance of the MCR-1 gene.