After Dr. Tim Cheng, a pulmonary and critical care doctor in Orange County, California, saw his first COVID-19 patient, he made the decision to self-isolate, moving into a tent in the garage, to avoid the possibility of infecting his family with the coronavirus.
Cheng is one of many health care workers who have decided to move out of their homes and into temporary spaces to prevent community spread amid the pandemic.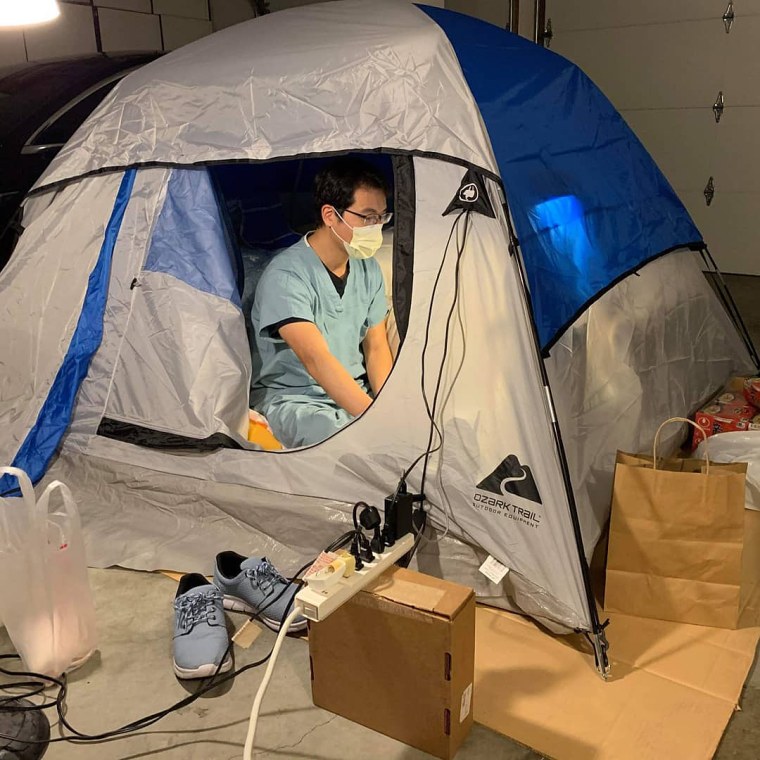 He spoke with NBC News' Social Newsgathering Team and said he, along with his wife and family, "made the group decision [that] I should isolate myself from the rest of the family because we didn't want to take that chance."
Cheng lives with his wife, their young daughter and his in-laws. He said his mother-in-law is immunocompromised.
After he spent one night in his car and four nights in an on-call room at his hospital, his wife, Venus, came up with the idea to pitch the tent in their garage so he could still be nearby.
In a post on Instagram that quickly went viral, Cheng urged everyone, especially the younger generation, to practice social distancing. "The least you could do is stay home so that we, too, can go home to our loved ones one day," he writes.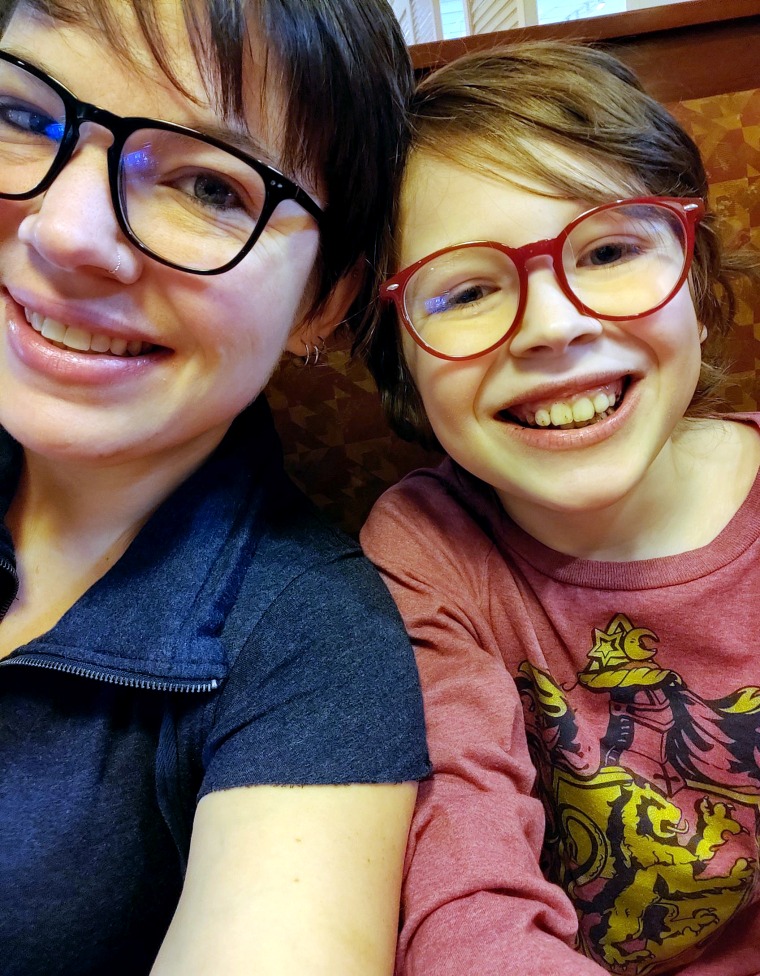 Liese, a nurse practitioner in Missouri who did not want to give her full name or her employer's name, moved out of her home completely and into her co-worker's apartment, leaving behind her husband, their two children and her mother-in-law.
She said she made the decision to move out because her 7-year-old son is asthmatic, her husband is immunocompromised and her 65-year-old mother-in-law "isn't in the best shape."
Liese said the hardest part of moving out was having to sit down with her other son, who will be 10 soon, and explain why they had to cancel his upcoming birthday party and why she wouldn't be there to celebrate with him.
"It's hard because I want to provide him everything he needs right now. It's a critical time, they can feed off you, they can see when you're stressed. He told me he's very sad. He wants a vanilla cake with icing and chocolate sprinkles," she said.
Eli Fox Chaney, a nurse practitioner at the UCSF Medical Center in San Francisco, ended a weeklong quarantine Saturday, during which she was unable to interact with her family because she had exposure to a COVID-19 patient.
Chaney, who lives in a co-op with her husband and three other people, wore a mask the whole time she was home, changed her clothes before she left the hospital, bleached her shoes and left them in the garage, and went immediately to the bathroom to shower and change into fresh clothes.
She slept in a different bedroom, and would sit in a separate room to eat her meals.
"It was kind of surreal to be in my own house but feel like I was this guest who was far away from everyone," Chaney told NBC News.
"We're a very affectionate household and it felt so lonely to see them all from a distance and feel like I was potentially putting them at risk," she said.
Chaney said the experience made her reframe the concept of isolation into a more positive term, "protective distancing."
"When I was getting really grumpy and stressed out, I would try to tell myself I'm protecting people who I love. It makes it feel a lot less insurmountably lonely."