General Mills said Tuesday it was recalling 10 million pounds of flour because of suspicions the product might be contaminated with a dangerous strain of E. coli bacteria.
It's a huge recall of a item not normally linked with outbreaks of foodborne illness, but state and federal health officials say flour seems to be the common link among 38 illnesses in 20 states.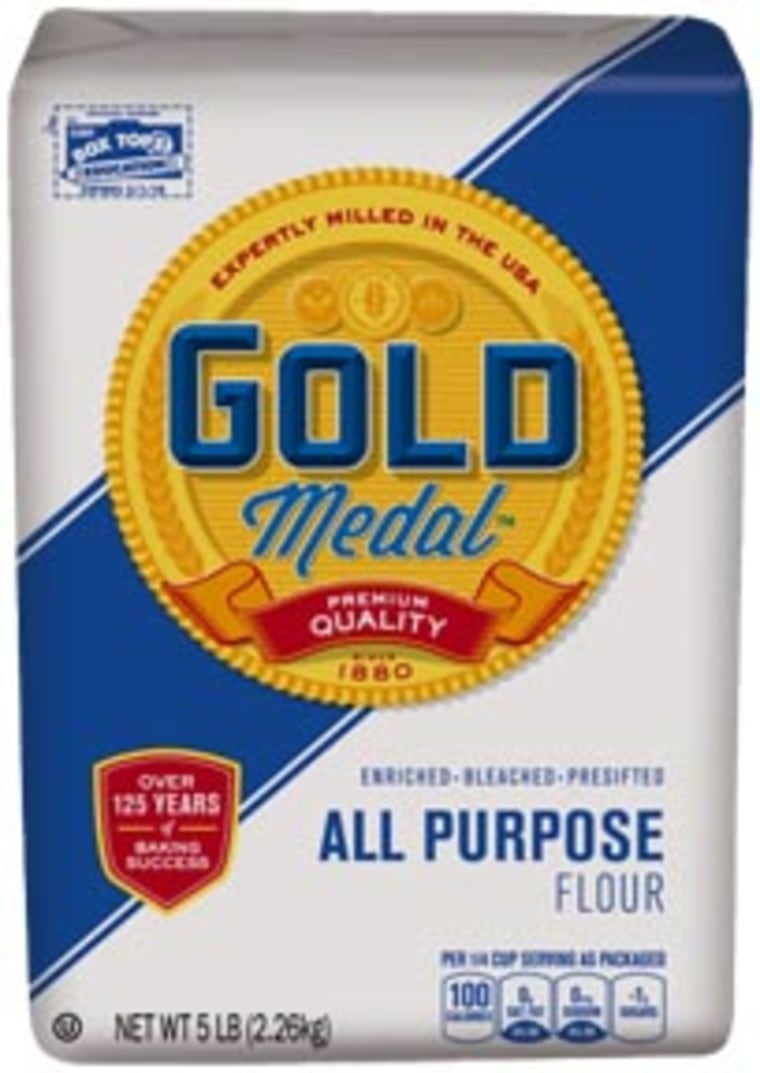 "General Mills is collaborating with health officials to investigate an ongoing, multistate outbreak of E. coli 0121 that may be potentially linked to Gold Medal flour, Wondra flour, and Signature Kitchens flour (sold in Safeway, Albertsons, Jewel, Shaws, Vons, United, Randalls, and Acme)," the company said in a statement.
"Out of an abundance of caution, a voluntary recall is being made. To date, E. coli O121 has not been found in any General Mills flour products or in the flour manufacturing facility, and the company has not been contacted directly by any consumer reporting confirmed illnesses related to these products."
Many of the people who got sick reported having eaten raw flour, in cookie dough for instance. Cooking kills most bacteria, including E. coli.
"Flour is an ingredient that comes from milling wheat, something grown outdoors that carries with it risks of bacteria which are rendered harmless by baking, frying or boiling. Consumers are reminded to wash their hands, work surfaces, and utensils thoroughly after contact with raw dough products or flour, and to never eat raw dough or batter," the company said.
E. coli bacteria are just about everywhere and they are normally harmless residents of the digestive tract. But there are a few forms that can cause diseases. E. coli 0121 is one of them. The last big national outbreak of disease from E. coli 0121 was in clover sprouts in 2014 – nineteen cases were reported.

The CDC estimates that about one in six Americans are made sick by foodborne illnesses every year — that's about 48 million people. About 3,000 die of these infections.