Dr. Brenda Fitzgerald, an obstetrician who heads Georgia's Public Health department, was named Friday to head the Centers for Disease Control and Prevention.
Fitzgerald will take over the $7 billion agency tasked with fighting disease outbreaks in the U.S. and around the world as Congress and President Donald Trump both propose slashing its budget. She'll have to walk a fine line between advocating for her agency and following the directives of her bosses.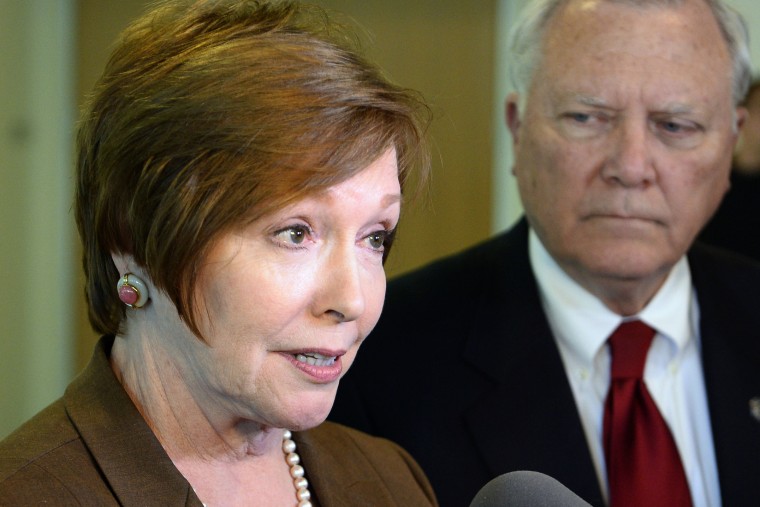 "Having known Dr. Fitzgerald for many years, I know that she has a deep appreciation and understanding of medicine, public health, policy, and leadership—all qualities that will prove vital as she leads the CDC in its work to protect America's health 24/7," Health and Human Services Secretary Dr. Tom Price, himself a former member of Congress for Georgia, said in a statement.
"We look forward to working with Dr. Fitzgerald to achieve President Trump's goal of strengthening public health surveillance and ensuring global health security at home and abroad."
Related: New GOP Plan Would Cut CDC Health Fund
Fitzgerald, 70, ran for Congress twice in the 1990s as a Republican, but has worked steadily in public health for more than a decade. She was a health policy adviser to both Georgia native and former House speaker Newt Gingrich and former Senator Paul Coverdell, who died in 2000.
She has taken a special interest in childhood language development and advocated for exercise as a way to battle obesity.
Fitzgerald was at the center of an uproar when her department offered a job in 2014 to Dr. Eric Walsh - former director of the City of Pasadena's Public Health Department – later rescinding it after discovering that Walsh delivered anti-gay sermons while serving as a lay minister. Walsh sued last year.
Fitzgerald is also a strong supporter of vaccination and led Georgia's efforts to quarantine the Zika virus.
Related: Trump Budget Would Cut Medical Research
She replaces Dr. Thomas Frieden, who left the CDC when Trump took office.
"I wish Dr. Fitzgerald well. Her experience as state health commissioner is important to understanding the needs of public health," Frieden told NBC News.
"By listening to and supporting CDC staff, she can succeed. One key question will be whether she can get the administration to support a stable or, preferably, increased budget for CDC in FY19 (fiscal year 2019), and, even sooner, to get HHS to allow CDC to hire and promote staff as needed to continue to protect Americans."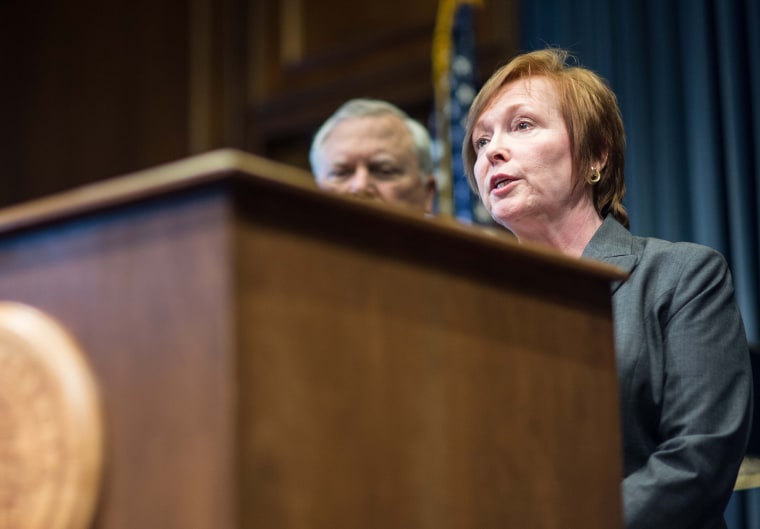 Dr. Anne Schuchat, a CDC veteran, has been running the CDC as acting director since January.
"We thank Dr. Schuchat and her team for their dedication in our public health efforts to keep Americans safe and for their work to ensure a seamless transition. We look forward to continuing to work with Dr. Schuchat in her role as principal deputy director of CDC," Price said.
Fitzgerald earned her M.D. at Atlanta's Emory University and served briefly in the Air Force.
She'll take over the agency as state and federal agencies work to fight mosquito-borne diseases, such as Zika, at the beginning of the summer insect season.
Both the House and Senate have healthcare reform bills in the works that would cut the CDC's Prevention and Public Health Fund, which accounts for 12 percent of the agency's budget.
The 2010 Affordable Care Act established these funds to ameliorate healthcare costs by preventing diseases before they happen.
The CDC uses these funds to encourage preventative cost saving measures such as delivering vaccines, monitoring infectious disease outbreaks, keeping an eye out for lead in water, promoting breastfeeding in hospitals, suicide prevention, and supporting research that helps lower hospital-associated infections. These initiatives totaled $931 million in 2017.