A 10-year-old Pennsylvania girl who underwent a high-profile double-lung transplant is recovering slowly and in "a lot more pain," her family said Tuesday.
Sarah Murnaghan, whose plight spurred changes in the nation's organ allocation system for children, has been awakened from a medically-induced coma after the June 12 operation, but is still heavily sedated and intubated.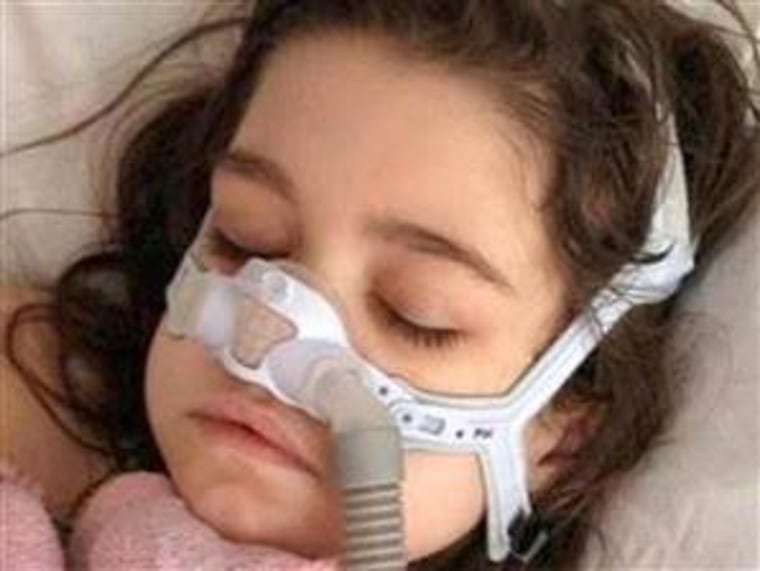 "Tougher 24 hours. We are weening (sic) sedation and some pain meds to make Sarah more awake in preparation for extubation, but she is in a lot more pain," her mother, Janet Ruddock Murnaghan wrote in a Facebook post on Tuesday. "It's a BIG thing for such a little girl, but we know she can do it! Praising God for all the progress."
Recovery from lung transplant is a highly variable process, said Dr. Stuart Sweet, medical director of the Pediatric Lung Transplant Program at Washington University School of Medicine in St. Louis.
Most patients are extubated – breathing tubes removed – within 24 hours after transplant. Many pediatric transplant patients are out of the intensive care unit within a week and patients who do well are released from the hospital in two to three weeks.
But that time frame can vary widely, noted Dr. George Mallory, medical director of the Lung Transplant Program at Texas Children's Hospital. In the last several weeks, he said he's had transplant patients who went home within 10 days and others who had remained hospitalized for months.
Sarah, who suffers from end-stage cystic fibrosis, was very ill before the operation to transplant two lung lobes from an adult donor, which can delay recovery. Plus, there's the chance of other complications, though the lung transplant experts who talked to NBC News aren't treating Sarah and couldn't speak specifically to her case.
"If there is early graft dysfunction or other early infectious or rejection complications, extubation can be delayed for days to weeks," Sweet said. "In general, the sicker patients are going into transplant … the more risk they have for early complications."
Sarah, of Newtown Square, Pa., underwent a six-hour operation at Children's Hospital of Philadelphia after a judge intervened and forced transplant experts to place her on a list to receive organs from adult donors, not just child donors, based on the severity of her illness. Her parents had complained about existing organ allocation rules that allowed children younger than 12 to receive organs from other children, but not from adults or teens until after the organs were offered to others.
CHOP doctors are continuing to decline comment on Sarah's condition or on the issue of pediatric lung transplants in general because of privacy concerns, said Alison Fraser, a hospital spokeswoman.
JoNel Aleccia is a health reporter for NBCNews.com and TODAY.com. Reach her on Twitter at @JoNel_Aleccia or send her an email.