Gunshot wounds put an average of 8,300 U.S. kids into the hospital every year, according to a new analysis released Monday.
Close to half of them were shot on purpose and another 40 percent were shot accidentally, the researchers reported. Six percent of those who made it to the hospital died, the team at Johns Hopkins University School of Medicine reported.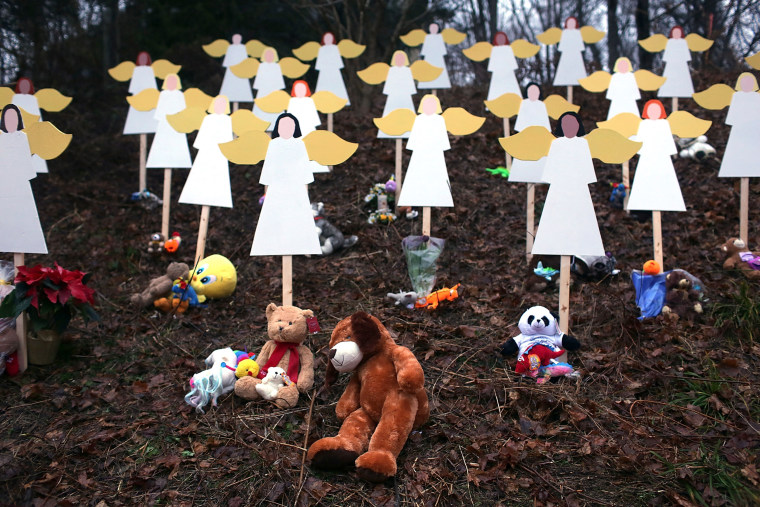 They said while mass school shootings get the headlines, there's a day-in, day-out toll that adds up to even more.
"While mass shootings garner significant media and social attention, unfortunately they're not a good reflection of the actual burden of firearm-related injuries. In our study, we found that for every 100,000 teenagers and children arriving to the emergency department, 11 come for a gun-related injury," said Dr. Faiz Gani, who worked on the study.
Separately, the American College of Physicians released new guidelines calling for gun violence to be treated as a public health emergency, and backing legislation to help control gun deaths. And the group, which represents general practitioners, urged physicians to ask people whether they have guns in their homes.
The Johns Hopkins team had set out to quantify how much it costs to treat children and teens who are injured by firearms. They used emergency room data from 2006 to 2014, covering 75,000 youths.
The average hospital costs were $2,445 for emergency room visits and $44,000 if the injured child was admitted to the hospital, they found. The annual price tag: $270 million, they reported in the Journal of the American Medical Association's JAMA Pediatrics.
"Unfortunately, these numbers are likely the tip of the iceberg as we were unable to account for subsequent costs for long-term therapy/rehabilitation or expenses associated with lost work for the parents," Gani said.
The daily burden is alarming, American College of Physicians said, and updated its policy recommendations for reducing gun-related deaths.
"Firearm violence continues to be a public health crisis in the United States that requires the nation's immediate attention," the group wrote in the new guidelines, published in the Annals of Internal Medicine.
"The ACP is concerned about not only the alarming number of mass shootings in the United States but also the daily toll of firearm violence in neighborhoods, homes, workplaces, and public and private places across the country."
The group urged better gun regulation, including limits aimed at keeping felons and people with certain mental illnesses from getting hold of guns. "ACP supports strengthening and enforcing state and federal laws to prohibit convicted domestic violence offenders from purchasing or possessing firearms," it added.
The group also urged a ban on automatic and semi-automatic weapons and large capacity magazines for civilian use, as well as bans on plastic guns, including those made in 3-D printers.
The American Academy of Pediatrics and American Medical Association have also called for a ban an assault weapons.
"Lawmakers should carefully consider the growing but limited body of evidence that suggests the concealed-carry laws may create a greater risk of firearms injuries and deaths than any protective value they may provide," the ACP said.
Doctors should ask patients whether they have guns at home, not as a political statement, but with the aim of keeping people safe.
"The medical profession has a special responsibility to speak out on prevention of firearm-related injuries and deaths, just as physicians have spoken out on other public health issues," the group said.
"Physicians should counsel patients on the risk of having firearms in the home, particularly when children, adolescents, people with dementia, people with mental illnesses, people with substance use disorders, or others who are at increased risk of harming themselves or others are present."