The soda industry has exerted a not-so-subtle influence on the health industry, donating to nearly 100 groups ranging from the American Diabetes Association to Save the Children, researchers reported Monday.
The researchers urged health organizations to just say no to money from the soda lobby — saying it looks bad at best, and at worst can exert strong pressure on groups that might otherwise act to reduce unhealthy sugar consumption.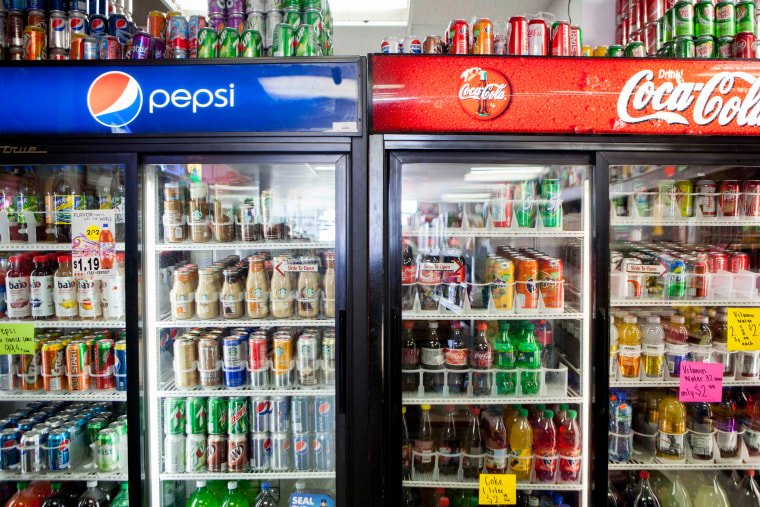 "From 2011 to 2015, the Coca-Cola Company and PepsiCo were found to sponsor a total of 96 national health organizations, including many medical and public health institutions whose specific missions include fighting the obesity epidemic," Daniel Aaron and Dr. Michael Siegel of Boston University wrote in their report, published in the American Journal of Preventive Medicine.
"During the study period, these two soda companies lobbied against 29 public health bills intended to reduce soda consumption or improve nutrition."
Related: Sugar Industry Manipulated Heart Disease Studies
Just last month, a different team of researchers found that sugar lobbyists funded research that underplayed the role of sugar in heart disease, and said the tactics were similar to those used by the tobacco industry to downplay the health risks of smoking.
"By accepting funding from these companies, health organizations are inadvertently participating in their marketing plans," Aaron and Siegel wrote.
"Now, most organizations refuse tobacco money. Perhaps soda companies should be treated similarly."
Related: A Brief History of the Clear Soda Fad
Philadelphia passed a sugary drink tax in June and other cities are discussing the possibility. Studies show taxes can reduce consumption of bad-for-you products such as sweet drinks and tobacco.
Added sugar in the diet is very clearly linked to obesity, heart disease, diabetes and cancer. But the sugar industry has thrown up a range of arguments against any legislation that might cut consumption, from consumer freedom and choice to debates over what "sugar" means.
"Now, most organizations refuse tobacco money. Perhaps soda companies should be treated similarly."
"Health and medical organizations would naturally be expected to promote policies that reduce soda consumption," Aaron and Siegel wrote.
"However, it has been documented that a number of health organizations have retreated from this responsibility by withdrawing from public debate on policies to reduce soda consumption, opposing soda legislation, or actually collaborating with soda companies to produce joint educational materials."
The pair focused on Coca-Coca and Pepsi, as well as the American Beverage Association, which represents soft drink makers. They did extensive internet and database searches for evidence of donations and their possible effects.
"Between 2011 and 2014, the Coca-Cola Company spent on average more than $6 million per year, PepsiCo spent more than $3 million per year, and the American Beverage Association spent more than $1 million per year," they wrote.
"All three expenditures spiked in 2009, when these groups fought the 2009 federal soda tax; in that year, Coca-Cola spent $9.4 million, PepsiCo spent $9.5 million, and the American Beverage Association spent $18.9 million."
The American Beverage Association, speaking on behalf of the companies, too, defended its actions.
"Yes, we may disagree with some in the public health community on discriminatory and regressive taxes and policies on our products," it said in a statement.
"But, we believe our actions in communities and the marketplace are contributing to addressing the complex challenge of obesity. We stand strongly for our need, and right, to partner with organizations that strengthen our communities."
"In total, 96 national health organizations were found to have accepted money from the Coca-Cola Company, PepsiCo, or both."
Some groups named in the report, including the Academy of Nutrition and Dietetics and the American Academy of Pediatrics, have already severed ties with the sweet drink industry.
The American Heart Association denies it's been influenced by such donations. The group said in a statement that it "is leading efforts to reduce consumption of sugary drinks. Our leadership includes strongly advocating for increased taxes on sugary drinks, removal of sugary drinks from kids' meals in restaurants, and policies to increase access to safe drinking water."
"We also recognize that these companies have better-for-you products, including water, fruits and vegetables," it added. "As clearly evidenced by our work, under no circumstances does such occasional funding have any influence on our science and the public policy positions we advocate for."