Think global warming is bad now? It is going to get much worse, even if governments act quickly, researchers predicted Monday.
According to a new report, half the world's population will swelter through a month of killer-level heat every year by the year 2100 even if all the world's countries acted aggressively to reverse climate change right now.
And if things just stay the same, nearly three-quarters of the world will endure weeks on end of potentially deadly heat waves, the international team of researchers said.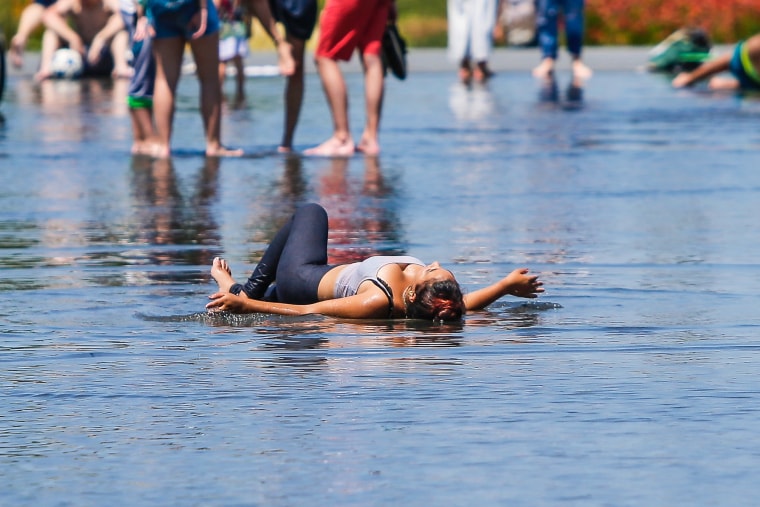 "An increasing threat to human life from excess heat now seems almost inevitable, but will be greatly aggravated if greenhouse gases are not considerably reduced," the team, led by Camilo Mora of the University of Hawaii, wrote in the journal Nature Climate Change.
There's no question that the average temperature of the planet is getting warmer, and that human activity is speeding the process. The result is extreme weather — hotter in some places, cooler in others, with more severe storms, flooding and drought.
Related: Is Global Warming Making Us Sick?
Mora's team looked at heat waves dating back to 1980, including one in Chicago that killed 740 people in 1995, one in Paris that killed 4,870 people in 2003 and a 2010 heat wave in Moscow that killed 10,860.
How deadly a heat wave gets varies from place to place, but it is a function of temperature plus humidity, combined with how easy it is for people to lower their body temperatures down with air conditioning, shade, fans or other measures.
"Our attitude towards the environment has been so reckless that we are running out of good choices for the future."
The key temperature is 104 degrees. The human body is designed to function at 98.6 degrees and once body temperature goes above 104 degrees, organ damage starts.
People's body heat can go to 104 when the heat index hits that level, and that's a combination of outside heat plus humidity. The higher the humidity, the harder it is for the body to cool itself with perspiration.
Related: Trump Climate Decision Could Endanger Health, Doctors Say
The team looked at temperature trends and overlaid them with where people live.
"We found that by 2100, even under the most aggressive mitigation scenario around 26.9 percent of the world's land area will be exposed to temperature and humidity conditions exceeding the deadly threshold by more than 20 days per year, exposing around 47.6 percent of the world's human population to deadly climates," they wrote.
"Our attitude towards the environment has been so reckless that we are running out of good choices for the future," Mora said in a statement.
"For heat waves, our options are now between bad or terrible. Many people around the world are already paying the ultimate price of heatwaves, and while models suggest that this is likely to continue to be bad, it could be much worse if emissions are not considerably reduced."
President Donald Trump on June 1 pulled the U.S. out of the 2015 Paris climate agreement, a voluntary global pact aimed at reducing human-made emissions that help drive up temperature.
Related: Heat Waves Moves into Eastern U.S.
It set a specific goal to keep the Earth from warming by more than 3.6 degrees Fahrenheit — or 2 degrees Celsius.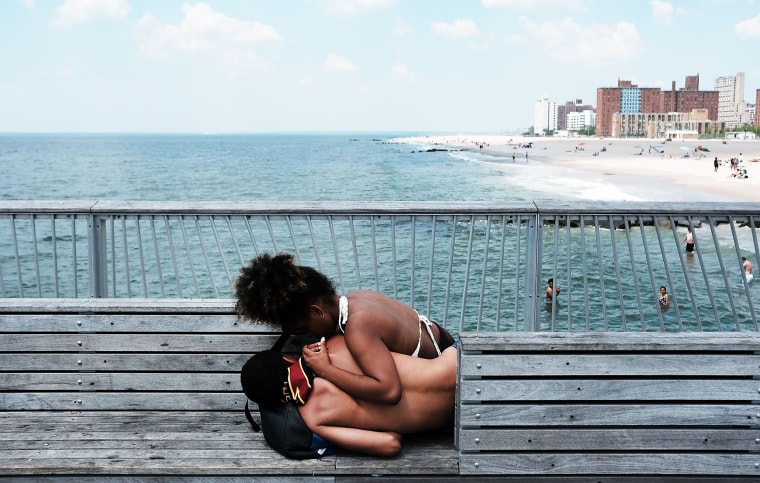 "Climate change has put humanity on a dangerous path that will become increasingly dangerous and difficult to reverse if greenhouse gas emissions are not taken much more seriously. Thus, actions like President's Trump recent decision to withdraw from the Paris agreement appear very reckless to me," Mora said.
Heat can kill people directly and indirectly.
Heat can raise blood pressure and worsen cholesterol levels, leading to heart disease deaths.
A 2015 study found that a rise in the average summer temperature of just under 2 degrees F led to a 1 percent higher death rate in New England.
Longer, hotter summers can aid the spread of mosquitoes that carry diseases such as malaria, dengue, Zika and yellow fever — and warmer winters may fail to kill off populations of the insects.
The U.S. is experiencing several scorchers this week.
Related: October Heat Wave Could Shatter Records
Temperatures hit a record 106 degrees in Santa Rosa, California, on Sunday and 103 in San Jose.
On May 28, Turbat, Pakistan recorded a temperature of 129.2 degrees, according to news reports.
People living in the tropics are most at risk from excess heat, the researchers said.
"Warming at the poles has been one of the iconic climatic changes associated with the ongoing emissions of greenhouse gases" said Iain Caldwell, a post-doctoral researcher at the University of Hawaii who worked on the study.
"With high temperatures and humidities, it takes very little warming for conditions to turn deadly in the tropics."