Determined to slim down, Calvin Gardner opted to put his money where his mouth was: He bet $300 that he could drop 50 pounds in six months.
It was a gamble, but the odds were good. If he succeeded, he'd more than triple his money. The only downside: he'd lose his cash if he didn't lose the weight.
The unusual betting scheme Gardner chose is offered by the HealthyWage company, which essentially has become a bookmaker for the fat and  flabby.  Of course, like any good odds maker, the company seems to come out in the black.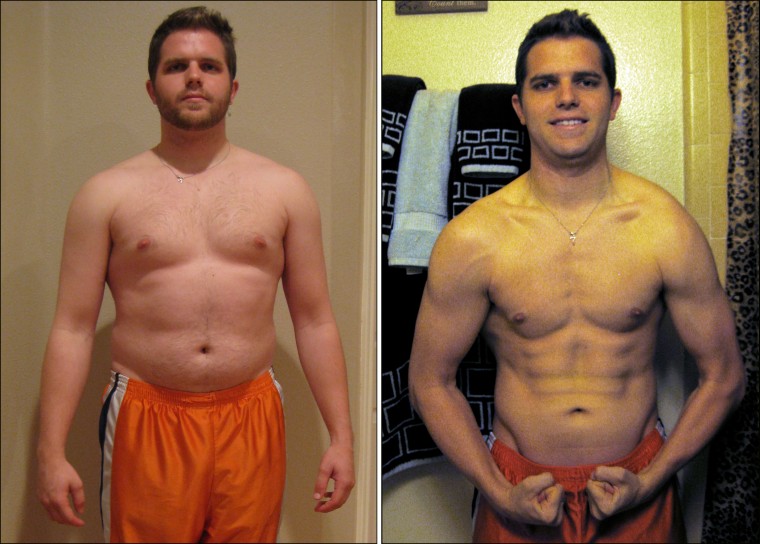 Just 1 in 4 who place the bet actually end up collecting, the company's founder, David Roddenberry allows.
Gardner was one of the lucky 25 percent. But that's probably because the 25-year-old San Diego graduate student was highly motivated. His weight had crept up during a busy school year in which he'd gone from a trim 170 pounds to a stout 220. He stumbled upon HealthyWage online and immediately signed up. In less than six months, Gardner shed 50 pounds and turned $300 into $1,000.
Research shows that people vastly improve their odds of losing weight if there's cold, hard cash involved, according to Dr. Kevin Volpp, a professor of medicine at the Perelman School of Medicine and director for health initiatives and behavioral economics at the Wharton School, both at the University of Pennsylvania.
"We as humans are really wired to focus on immediate gratification rather than delayed benefits," Volpp explains. "And because any single indulgence doesn't affect health that much, we can rationalize that we're going to have an ice cream cone and some fries today and we'll start dieting tomorrow -- or next week. Our focus is on the present."
The idea behind monetary incentive programs is to nudge the equation we form in our brains a little bit more toward the long-term benefits. And that's something that appeals to corporate America.
With health care costs skyrocketing, in part because of the fattening of the American population, some companies are using the "stick" approach  -- motivating employees to be healthier by raising their health insurance premiums if they smoke or are too fat.
The HealthyWage program is more about the "carrot" -- offering people a chance to win money by shedding pounds.
HealthyWage's Roddenberry got into the weight-loss business because, he says, as an ex-hedge fund manager, he personally understood the power of money.  The company offers a variety of weight-loss programs to individuals and companies -- all with a financial incentive.  Dieting betters are required to verify their weight loss through a health club or a physician.
What works best, according to Roddenberry, are programs where participants put some of their own cash at risk. "You have to be more committed to put up your own money," Roddenberry says.
The 1 in 4 payouts might seem like a bad deal, but Roddenberry argues that clients are still winning because they've stayed with a weight-loss program for six months to a year.
Gardner isn't sure he'd have worked out most days, slashed calories and dropped the pounds without the promise of a big payout.
"It kind of set a deadline for me so I couldn't procrastinate anymore," he says. "And being a poor student, the idea that I could turn $300 to $1,000 was pretty motivating."