CORPUS CHRISTI, Texas — If you could discount the winds that shook the fire station when Hurricane Harvey first hit Corpus Christi as a Category 4 hurricane, it was a quieter-than-usual night for the emergency rescue team at Fire Station #3.
On a normal night, there might be thousands of emergency calls in Corpus Christi, a city of 325,000 people. But as Harvey's winds slowed and the calls started coming in, it was mostly routine for the crew holed up in their station a few blocks from the coastline.
So far, the biggest human emergencies have been a baby born not breathing, a few dog bites and several cases of chest pain. A few downed trees have caused more damage to property than injury, the relieved men and women at the station said.
"Since we started responding, we've been making EMS and fire calls while clearing debris from the road," Jeff Durrwachter, captain of Engine 3 told NBC News.
Paramedics diverted to a woman in labor as they made routine checks on residents, delivering the baby, resuscitating it and getting both to a nearby hospital, Durrwachter said.
Related: Hurricane Health: The Hidden Dangers After the Storm Is Gone
Many residents left before the storm hit, knowing well the dangers of staying.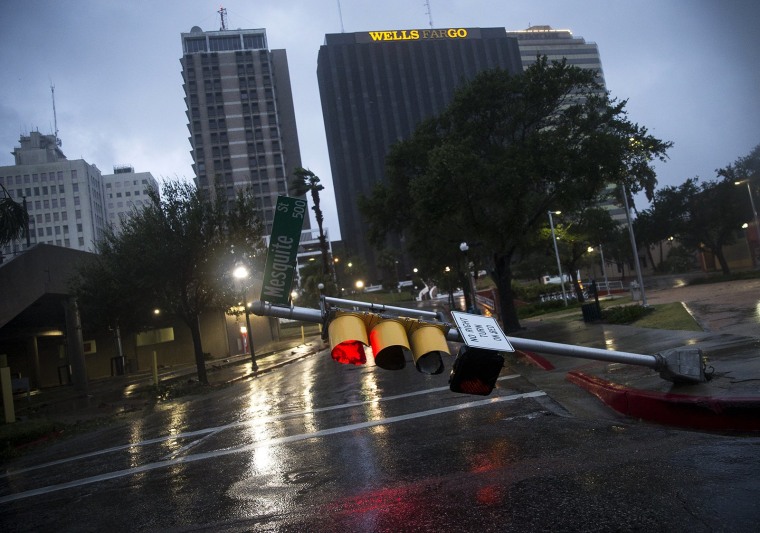 Guadalupe Garcia, 69, made his last stop a dialysis center. Garcia wanted one last treatment before he left.
"I've been here almost eight years and haven't missed one day," said Garcia. "I am thankful that they stayed open, they are risking their lives to make sure I'm healthy. I'm hoping that we can get back here by Monday."
The dialysis center is now boarded up and closed.
Garcia is also carrying an emergency medical pamphlet that lists hospitals still open to provide his life-saving treatment.
Fearing power loss, officials at Driscoll Children's Hospital flew at least 10 newborns to North Texas on planes with specialized medical equipment from the neonatal intensive care unit.
Midwife Beth Overton from the Corpus Christi Birth Center hunkered down to tough out the hurricane. She said if necessary, she could help deliver babies over the phone.
"I'm not going to leave my patients," Overton said. "We are boarded up, we are stocked up, and we have emergency supplies both during the hurricane and after the hurricane."
Related: What Kills People During Hurricanes? The Answer May Surprise You
As the hurricane slowed, picking up water from the Gulf of Mexico, floods are the biggest danger.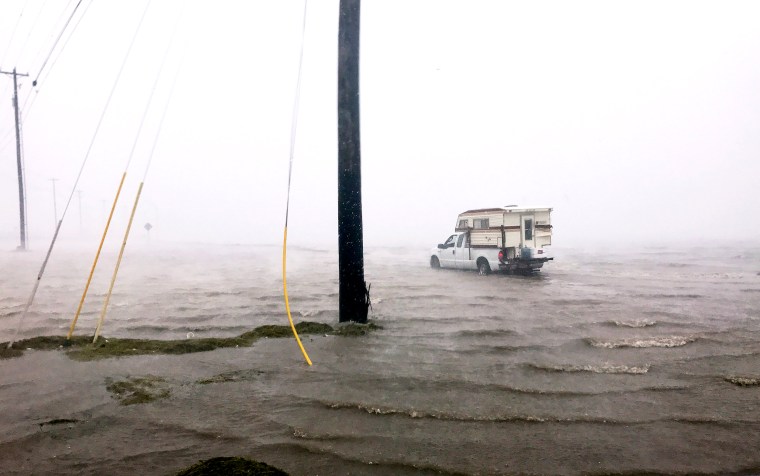 The depth of the standing water can be deceptive and it only takes a few inches for a car to float away, emergency officials note. Downed power lines can also cause an issue with potential for electrocution and hidden debris can cause serious injuries.