A new federal registry of U.S. troops and veterans possibly sickened by toxic smoke in Iraq and Afghanistan has gathered nearly 11,000 eligible names -– including the ill airman who inspired the site but expected to die before it launched.
"What I really feel is relief. It's been a battle," said Master Sgt. Jessey Baca, 54, a member of the New Mexico Air National Guard. He and his wife, Maria, began pushing for the registry in 2010. "When I started, I figured I might not be alive to see it."
Sign up for health news direct to your inbox.
Baca, who maintained fighter jets during two Iraq tours, has constrictive bronchiolitis. The airway-plugging malady is, "in certain situations, a progressive, terminal disease," said Dr. Robert Miller, a Nashville-based pulmonologist who performed lung biopsies to diagnose the ailment in Baca plus about 65 other troops and veterans.
A former half-marathoner who once jogged along the irrigation canals near his Albuquerque home, Baca no longer has the energy to wash his truck or tend his garden. He's created a bucket list. His days, he said, "are numbered."
But five times weekly, Baca dons his Air Force uniform and drives to Kirtland Air Force Base. That duty preserves his cherished link to national service. The diagnosis has forced him into light duty -– computer work. And that change, he admits, is "hard to accept" for a man who once lived "at 100 miles per hour." Some mornings, he must will himself out of bed.
Like dozens of recent war veterans, Baca blames his fading body on combat time spent working, eating and sleeping near a huge, open-air "burn pit." The U.S. military used such trenches throughout Iraq and Afghanistan to incinerate mounds of battle trash: Humvees, unexploded ordnance, rocket launchers, bloody gauze, body parts and more.
"The smoke used to be at knee level and it was blue. It reminded me of San Francisco fog," Baca said. "A rotten, oily smell that burned your eyes, your sinuses. It never stopped, 24-7. The ash would settle on top of you, like it was snowing. That's how we lived.
"Nine of 10 individuals got sick within 10 days of arriving. It was expected. We nicknamed it the 'Iraqi crud.' Within the first week, I was feeling the symptoms, like the flu and a real bad chest cold. They put me on bed rest. We used to kick the question around: 'What is this doing to us?' "
On June 25 -– 17 months after President Barack Obama signed a law creating a national tally for burn pit-related illnesses -– the VA launched the Airborne Hazards and Open Burn Pit Registry. Service members and veterans are eligible to enroll if they served in Iraq, Afghanistan or Djibouti, Africa after Sept. 11, 2001, or if they served in the Gulf War or "the Southwest Asia theater of operations after Aug. 2, 1990," according to a VA news release.
"The Department of Veterans Affairs is committed to caring for the needs of veterans who have lung and other health conditions possibly related to their deployment to Iraq and Afghanistan," said Victoria Dillon, an agency spokeswoman. The registry was built for "veterans to report their health concerns and exposure to particulate matter and other environmental hazards, such as smoke from burn pits."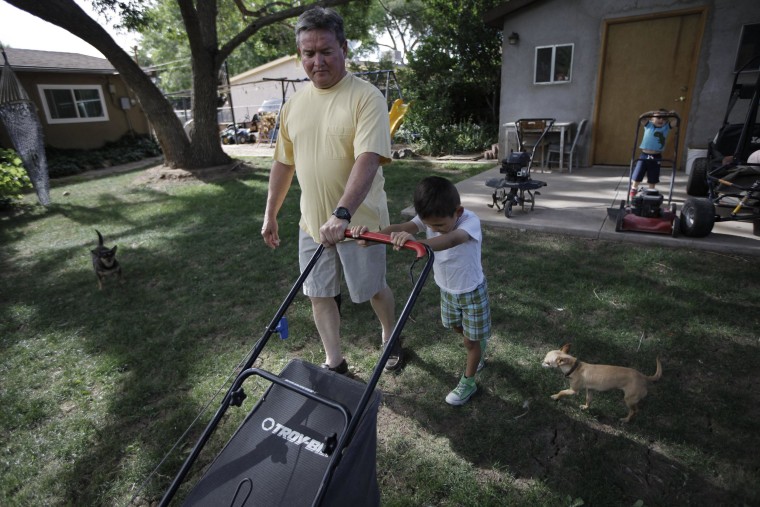 During the registry's first five days, more than 7,000 veterans accessed it –- and nearly 4,000 more have since enrolled, according to VA officials. Some veterans complained the site often crashed. As of late last week, the registry was "online and operational," Dillon said.
Among the roughly 65 troops who Miller says he diagnosed with constrictive bronchiolitis, their X-rays and lung-function tests were normal. But their symptoms, including shortness of breath, were strikingly familiar. Miller performed lung biopsies to confirm the disease.
"What they said was consistent: 'I was elite. I was athletic. I was deployed. And now I can't do my two-mile run, and I'm not deployable.' That's really what tipped us off," Miller said. "It's an untreatable disease. We don't know what's going to happen to these people down the road. The people we've followed have been stable (in lung function). But they've become de-conditioned and tend to gain weight. From that standpoint, they've lost ground. I am concerned about what's going to happen, but I don't know if that's in 10 years, 20 years or when."
The registry may help reveal the scope of sicknesses. More than 2 million Americans served in Iraq and Afghanistan. Among deployed service members, the rate of "newly reported respiratory symptoms" was 14 percent, according to a 2009 study published in the American Journal of Epidemiology.
U.S. Sen. Tom Udall, D-New Mexico -– co-author of the registry law –- said on its launch day: "Jessey and his wife, Maria, have been incredible partners in this effort. He and his fellow service members answered our call to serve without hesitation, and (now), we can finally help answer their call for better information."
"I'm just a victim of this. I've just been the picture (of the illness)," said Baca, who gets extra oxygen through a CPAP machine when sleeping. "The advocacy work is an 80-20 split (with Maria). She's the 80. I don't have the energy to go at it like she does. When you have somebody who's passionate with good reason, get out of her way."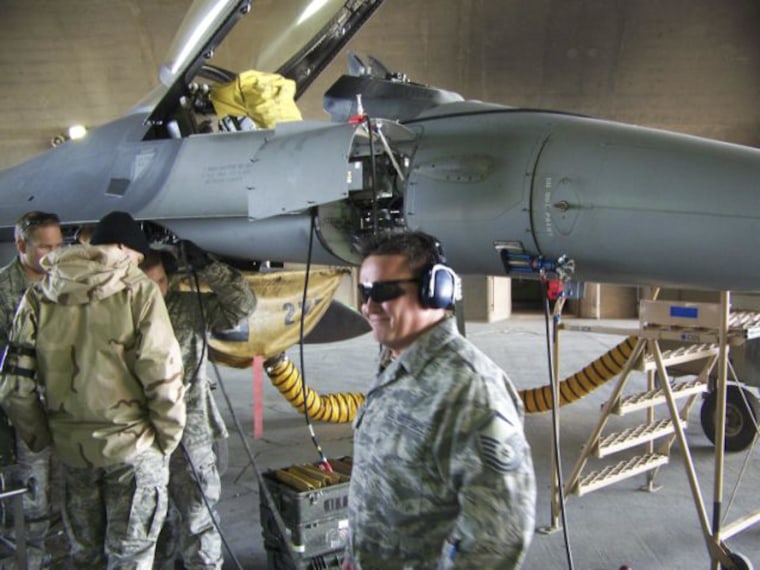 Maria Baca quietly listened to her husband. She's been planning for one of Jessey's bucket list requests: a seven-day family cruise through the Caribbean this summer. By then, her husband likely will have medically retired from the service, she said.
"He just wants to create these memories, especially with his (two) grandchildren," Maria Baca said. "He asked God to just let him see one (VA) retirement check. After that comes, he has said, 'Then you can take me.' "