Two of the nation's biggest makers of jerky treats blamed for deaths and illnesses of thousands of pets have agreed to create a $6.5 million fund to compensate dog owners who believe their animals were harmed, according to terms of a settlement in a class-action lawsuit announced Friday.
Nestle Purina PetCare Co. and Waggin' Train LLC reached an agreement with pet owners in several states who were seeking redress for what they claimed was suffering and death of pets who ate chicken and other jerky treats made in China.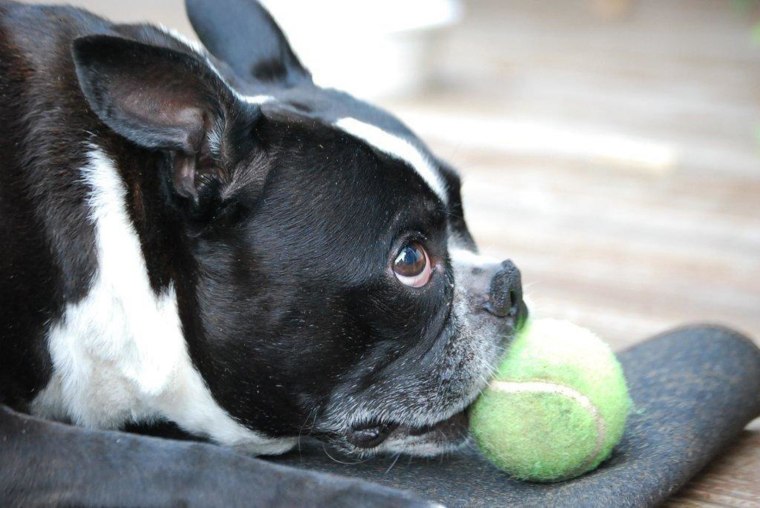 If approved, the settlement would also require Nestle Purina Pet Care Co. to undertake "enhanced quality assurance measures" regarding pet treats made in China and to modify language on its packaging.
In announcing the settlement, filed in U.S. District Court for the Northern District of Illinois, neither party admitted fault.
"Neither Waggin' Train, Nestle Purina nor any of the consumers concede that their claims or their defenses were not valid," lawyers for the parties said in a statement. "All parties entered into the agreement only to bring the litigation to a prompt and certain resolution."
The move comes two weeks after federal Food and Drug Administration officials said that pet treats, mostly imported from China, had been linked to more than 1,000 deaths in dogs, more than 4,800 complaints about animal illness and, for the first time, sickness in three people who ate the products.
Last week, two large pet supply firms, PetSmart and Petco announced they would no longer sell jerky treats made in China.
The FDA has warned consumers since 2007 about growing reports of illness in animals that ate chicken, sweet potato and other jerky treat products from China. But, despite extensive testing, no cause has been found for the illnesses, which typically include gastrointestinal problems, kidney failure and a rare disease called Fanconi syndrome.
Nestle Purina and Waggin' Train officials have consistently said that their treats have not been confirmed to cause any illness in animals and that the products are safe to feed to pets as directed.
The terms of the settlement are outlined in a 158-page agreement. Cases settled include Adkins v. Nestle Purina PetCare Co., Gandara v. Nestle Purina PetCare Co. and Matin v. Nestle Purina PetCare Co. The agreement is subject to a final fairness hearing and approval by the court. Consumers will be notified of the settlement and the date of the final hearing.
Neither lawyers nor any of the pet owners involved were immediately available for comment.
For a complete look at the settlement, click here.