The Florida parents who stopped their son's chemotherapy because they wanted to fight his leukemia with alternative treatments learned Wednesday that a judge did not rule in their favor.
A Hillsborough County judge ordered that 3-year-old Noah McAdams continue to receive chemotherapy treatment at Johns Hopkins All Children's Hospital within the next 28 days, NBC affiliate WFLA in Tampa reports.
The young boy had undergone at least one round of chemotherapy at the St. Petersburg medical facility, but the treatment abruptly ended in April when his parents, Taylor Bland-Ball and Joshua McAdams, decided to seek other options.
Bland-Ball said during a press conference outside the courthouse Wednesday that she was unhappy with the ruling.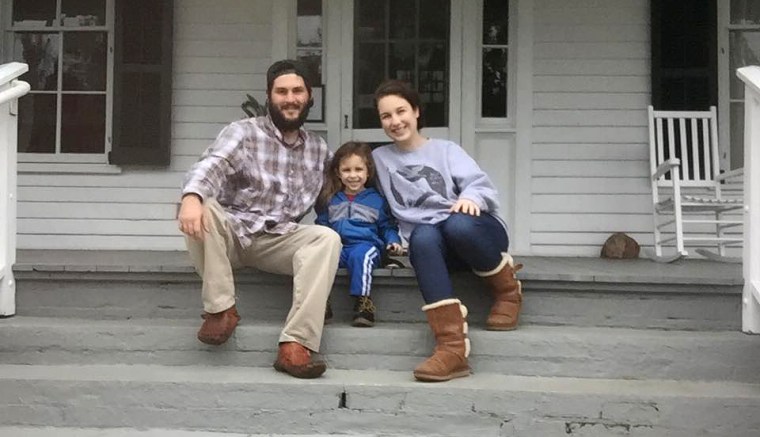 "We're disappointed with the fact that they are moving forward with chemotherapy considering all the side effects that were brought up in court today, including death," she said.
The judge said Bland-Ball and McAdams will be allowed to use alternative methods but the main course of treatment will be chemotherapy. Bland-Ball said they plan to help alleviate some of the side effects of chemotherapy with other methods such as an alkaline diet and cannabis.
The parents temporarily lost custody of the child after they halted his chemotherapy. Noah is currently in the custody of his grandparents.
The parents were accused of fleeing to Kentucky to keep doctors at Johns Hopkins from continuing the chemotherapy.
The Hillsborough County Sheriff's Office issued a missing person alert for Noah on April 29, saying his parents "refused to follow up with the life saving medical care." The family was later found at a hotel in Kentucky.
In a Facebook Live video, Bland-Ball said doctors had discharged her son after test results showed no cancer cells in his body. She said they left Florida to seek a second opinion.
Michael Minardi, an attorney for the couple, said that after Noah completes the first phase of his treatment at Johns Hopkins, his parents will have the option of getting a second medical opinion.