E-cigarette maker Juul Labs Inc has agreed to pay $462 million to settle claims by six U.S. states including New York and California that it unlawfully marketed its addictive products to minors, a person familiar with the matter said on Wednesday.
With the deal, Juul will have settled with 45 states for more than $1 billion. The company did not admit wrongdoing in the settlement, which also included Colorado, Illinois, Massachusetts and New Mexico as well as the District of Columbia.
Juul is still facing a lawsuit by Minnesota, where a trial is currently underway, as well as lawsuits or open investigations by Florida, Michigan, Maine and Alaska. In addition to the state settlements, the company last year agreed to pay $1.7 billion to settle thousands of lawsuits by local government entities and individual consumers.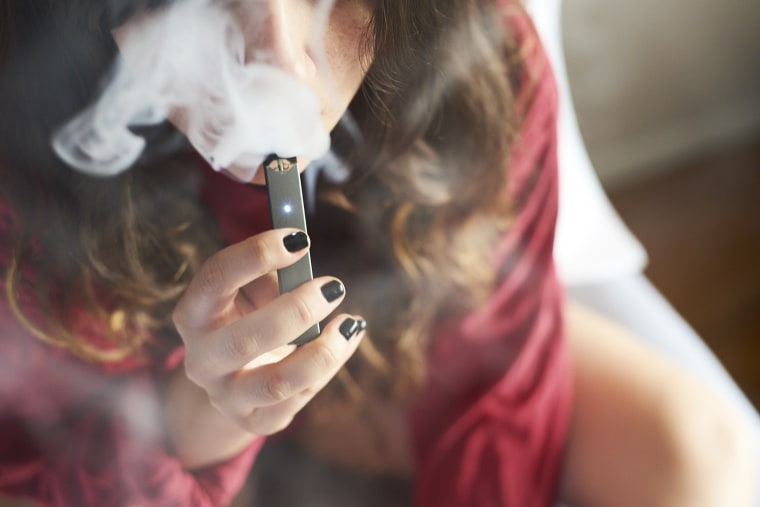 Under pressure from regulators, Juul in 2019 pulled most of its flavors from the market and halted much of its advertising. The U.S. Food and Drug Administration last June briefly banned the products, though it put the ban on hold and agreed to reconsider the action after the company appealed.
Juul's former largest investor, Marlboro cigarette maker Altria Group Inc, is also facing claims over its alleged role in marketing Juul's e-cigarettes, and has not settled.
Altria last month announced that it had given up its investment in Juul in exchange for some of Juul's intellectual property. As of December, its share of Juul was valued at $250 million, down from $12.8 billion in 2018.
The head of the FDA's center for tobacco products said last year that adolescent e-cigarette use in the U.S. remained at "concerning levels" and posed a serious public health risk. Federal health officials said last October that an estimated 2.55 million U.S. middle and high school students reported using e-cigarettes during a four-month span earlier in 2022.
Most e-cigarettes contain nicotine, the addictive substance present in regular cigarettes, cigars and other tobacco products. Nicotine in adolescence can harm the parts of the brain that control attention, learning, mood and impulse control, according to the Centers for Disease Control and Prevention. The CDC also has said using nicotine in adolescence may raise the risk for future addiction to other drugs.