Four young women born with abnormal or missing vaginas have gained full sexual function after scientists engineered and implanted new laboratory-grown organs created from the patients' own cells, researchers reported Thursday.
It's the first time vaginas constructed on scaffolds outside the body have been used successfully to treat a rare and distressing medical condition known as Mayer-Rokitansky-Küster-Hauser syndrome, or MRKHS — but it also holds potential for women who are victims of cancer or trauma, said Dr. Anthony Atala, director of the Institute for Regenerative Medicine at Wake Forest Baptist Medical Center.
"Basically, what we do is engineer organs for conditions which are challenging," said Atala, whose team created bladders that shocked the world in 2006 as the first lab-grown organs successfully implanted in humans.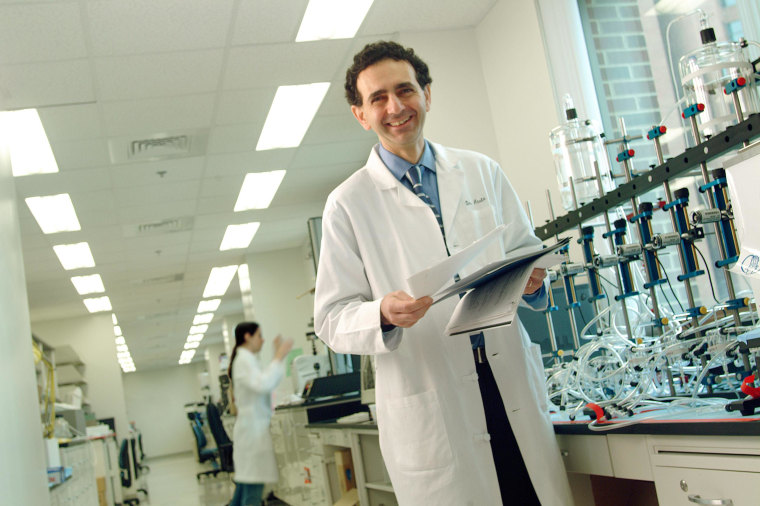 In the new study, published Thursday in the journal The Lancet, Atala and colleagues report that four girls from Mexico City, Mexico, born with MRKHS received custom-made vaginas implanted between June 2005 and October 2008.
"There are other options out there, but they're not ideal," Atala said. "For us, there is no better source than the patients' own cells."
The scientists took samples of the patients' cells and then grew them in a federally certified tissue lab. Those cells were placed on a biodegradable scaffolding hand-sewn in the shape of vaginas, Atala said. Muscle cells were seeded on the outside of the structures, and epithelial cells, those that line the bodies' cavities, were placed on the inside.
"There are other options out there, but they're not ideal. For us, there is no better source than the patients' own cells."
The new organs were allowed to mature, and then implanted into a canal created in each patient's pelvis and sutured in place. Within six months, the biodegradable scaffolding had dissolved and the new organs had taken hold so thoroughly they were indistinguishable from native tissue, the study found.
The patients were teenagers — ages 13 to 18 — when the surgeries occurred and, after as long as eight years, tissue biopsies, MRI scans and internal exams showed that the new organs were functioning normally. Standard tests of female sexual function reported normal responses, including desire, arousal and pain-free intercourse. Two of the girls began to menstruate. Theoretically, they are able to have children — and would like to, Atala added.
"It's been rewarding to see them do so well," said Atala, who has been researching creation and uses of lab-built vaginas in animals such as mice and rabbits since the early 1990s. "It does change their lives. It really does. It's a challenging problem to have. You're dealing not just with the anatomical defect, but making sure they do well emotionally."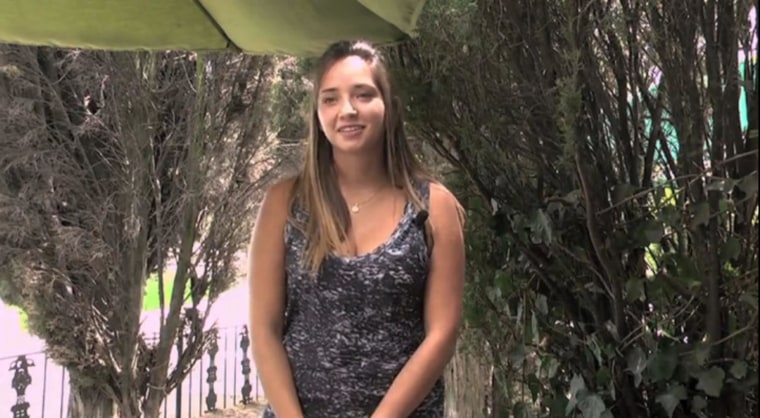 One of the young women who received the organs was 18 at the time of her surgery in October 2008. Though she declined to give her name, the now 24-year-old is shown on a video supplied by Wake Forest walking with a young man. holding hands, and discussing the ground-breaking surgery.
"When I discovered that there was this possibility for me, I was very happy," she said in Spanish. "It is important to let other girls that have the same problem know that it does not end knowing that you have the disease because there is a treatment and you can have a normal life."
Between 1 in 1,500 and 1 in 4,000 females are born with MRKHS, though the most severe cases are rare, Atala said. Most of those affected don't discover they have a problem until they reach puberty and either fail to menstruate or can't have sexual intercourse. Exams typically show that the girls and young women have vaginas that are underdeveloped or completely missing.
Until now, the treatments have involved surgical reconstruction. In 2007, Italian researchers reported creating vaginas by building a cavity and patients' bodies and lining them with skin. Atala said engineering an organ created from a patient's cells allows the organ to create all of the layers required for long-term stability and function, including muscle support.
"It's very much like baking a layer cake, if you will," Atala said. "You are actually doing it layer by layer. Muscle cells on one side and other cells on the other side. And then you're reshaping the organ."
The first patients were identified at children's hospitals and a university medical center in Mexico City, where Wake Forest has a partnership with a tissue engineering laboratory, he said. But Atala added that he has more MRKHS patients in the pipeline for transplant with plans for a larger clinical trial.
"We haven't started in the U.S. yet," said Atala, who estimates that there may be about 1,250 patients born each year who could benefit from the procedure.
Eventually, lab-grown vaginas could help women whose genitals are disfigured or destroyed by cancer, trauma or accidents. There's some potential for use in transgender patients, too, though the focus now is on treating rare medical conditions, Atala said.
For Kristen Peterson, 26, a Port Orchard, Wash., woman who learned at age 16 that she had MRKHS, the idea of an organ engineered from a patient's own cells is "mind-blowing." Peterson was born with normal external genitals, but her vagina was less than an inch deep and she has no cervix, uterus or fallopian tubes. She had surgery earlier this year to create a "neovagina" and is satisfied with the results, but she says she's glad there are new options for women with the disorder.
"I think it's absolutely incredible," she said. "It's hard trying to put into words how I feel. It's so amazing what science is able to do."
The lab-grown vagina implants are just one of the latest examples of tissue and organ engineering that can help patients and perhaps decrease ongoing shortages of vital organs, Lancet contributors wrote in an accompanying editorial. In the same issue, the journal reported that researchers in Switzerland and the United Kingdom had successfully created lab-grown nostrils to replace damaged noses in two women and three men.
"I feel fortunate because I have a normal life, completely normal."
These early successes must be replicated in larger trials and shown to be effective with more patients in long-term follow-ups, wrote Dr. Martin A. Birchall and Dr. Alexander M. Seifalian, experts at University College London.
"(This) starts to edge tissue engineering towards the mainstream of organ and tissue replacement needs," they wrote.
For one of the young women who benefited from the implants, that future is now.
"I feel fortunate because I have a normal life, completely normal," she said.