It should be easy to keep lead at safe levels in lipstick and other cosmetics, the Food and Drug Administration says.
And it says while many cosmetics contain some lead, it's a such low levels that people are not at risk from using them.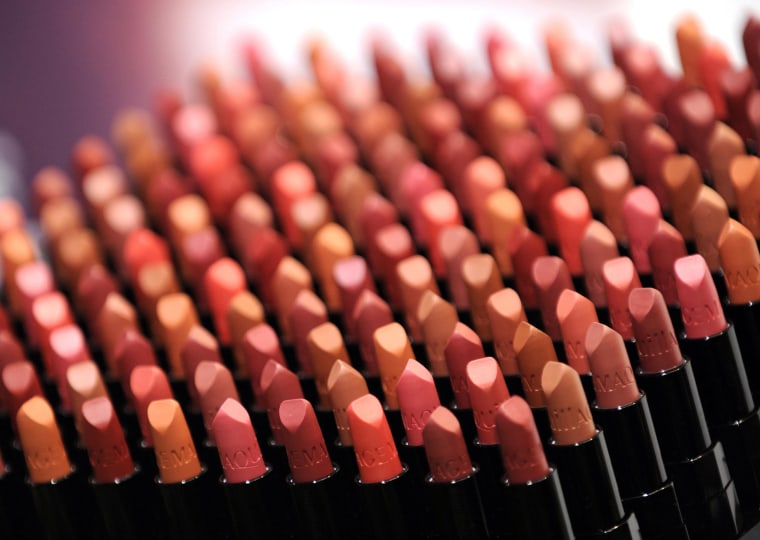 It issued gentle guidance this week recommending that cosmetics makers keep lead contamination to no more than 10 parts per million.
"FDA has analyzed 685 products and found that more than 99 percent of products tested contain levels of lead that are at or below FDA's recommended maximum level for lead as an impurity as described in today's draft guidance," the agency said in a statement released Wednesday.
The agency started the tests after the Campaign for Safe Cosmetics tested lipsticks and found lead in them in 2007.
Related: Here's What Lead Can Do to You
"The FDA posted the results of its surveys of lipsticks in 2009 and 2011, and today is posting the additional results for cosmetic lip products and from the testing of externally applied cosmetics."
Scientists at the agency came up with a way to test lipstick and other products for lead content. Most products had 1 part per million on average.
"Based on our surveys we determined that manufacturers are capable of limiting lead content in cosmetic products to 10 ppm or less if they are careful about selecting their ingredients and follow good manufacturing practices," it said.
Related: Surveys Find Lead in Lipstick
They did some calculations to figure out how likely people are to absorb lead from lipstick compared to, say, eye shadow worn for a few hours.
"The FDA has concluded that use of cosmetics that meet the maximum recommended lead level would not pose a health risk and is not advising consumers to change their current use of cosmetics based on lead levels," it added.
Related: Lead Can Worsen Aging
"The agency also encourages manufacturers of lipsticks and other cosmetic products to follow or continue to follow manufacturing practices that allow them to achieve levels of lead lower than 10 ppm whenever feasible."
Guidance like this is not enforceable. "FDA is prepared to take enforcement action against any cosmetic lip product or externally applied cosmetic containing lead at levels that may harm consumers," it added.
There's a 30-day comment period before the guidance takes effect.