As his aides and allies increasingly worry that President Donald Trump's lengthy appearances at his his daily briefings on the coronavirus pandemic may may backfire politically, the White House is considering scaling them back.
It follows widespread mockery and an immediate and universal backlash from the medical community after the president suggested Thursday evening that people might be able to inject household cleaning items or disinfectants to deter the respiratory illness.
The evaluation of Trump's briefings comes as the worldwide death toll for the coronavirus surpassed 200,000 on Saturday, according to Johns Hopkins University data.
Over 53,000 of those fatalities have been recorded in the U.S. according to an NBC News tally and more than 20,000 in the U.K. making it the fifth nation to reach that grim milestone.
However, in China where the pandemic began, the government reported no new deaths for a 10th straight day.
Here's what to know about the coronavirus, plus a timeline of the most critical moments:
Download the NBC News app for latest updates on the coronavirus outbreak.
This live coverage has ended. Continue reading April 27 for coronavirus news.
South Korea mulls reopening schools
SEOUL, South Korea — South Korea reported only 10 new cases of the coronavirus, its 26th straight day below 100 as officials mulled reopening schools amid the slowing caseload.
The figures released by the Korea Centers for Disease Control and Prevention on Monday brought the national totals to 10,738 cases and 243 deaths.
At least 1,044 infections have been linked to international arrivals, but such cases have also declined in recent weeks amid tightened border controls.
NFL draft averages record 8.4M viewers across 3 days
Seth Markman was just as nervous as NFL coaches and general managers about the unknown factors involved with a virtual draft. But the ESPN executive producer said he was overwhelmed with how everything came together over the three days.
It also ended up being must-see TV as the first significant live sporting event since the coronavirus pandemic ground everything to a halt. The draft averaged a record 8.4 million viewers over all three days, according to the NFL and Nielsen. The previous high was 6.2 million last year.
"I thought a coach or general manager might put a towel on the camera or point it another direction, but there were zero issues," Markman said. "There were a couple times that we lost a feed or two, but it quickly came back."
Californians head for beach during heat wave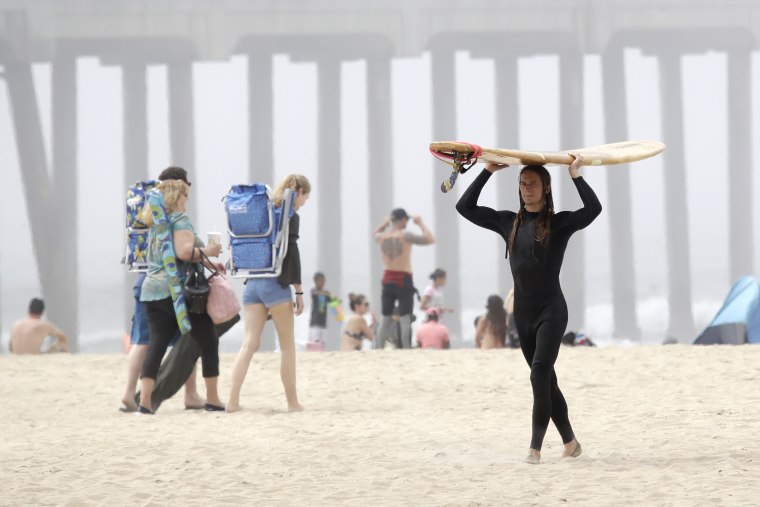 Official resigns after throwing cat during Zoom meeting
A planning commissioner in Vallejo, California, has resigned after throwing his pet cat and apparently drinking a beer during a Zoom meeting between city officials that was made public, according to a newspaper report.
During the April 20 teleconference of the city's Planning Commission, Chris Platzer announced, "I'd like to introduce my cat," and then picked up his pet before suddenly tossing the animal off-screen.
Platzer was seen sipping from a green bottle during the meeting, the Times-Herald reported. After the conference ended, he could be heard making derogatory remarks. "I'm going to call bull---- on you little b------," according to the original commission meeting video released by the Northern California city.
In an email to the Times-Herald on Saturday, Platzer said he had resigned from the planning commission, effective immediately. The resignation came days before the City Council was set to consider a resolution removing him from the seven-person panel, the newspaper said.
A prayerful Ramadan during lockdown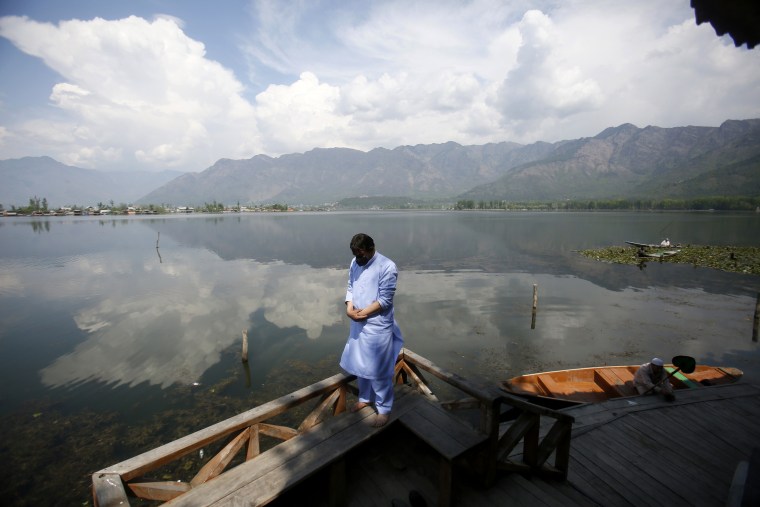 Mexico all but empties migrant shelters
MEXICO CITY - Mexico has almost entirely cleared out its migrant shelters over the past five weeks to contain the spread of the coronavirus pandemic, returning most of the occupants to their countries of origin, official data showed on Sunday.
In a statement, the National Migration Institute said that in order to comply with health and safety guidelines, since March 21 it had been removing migrants from Mexico's 65 migrant facilities, which were harboring 3,759 people last month.
In the intervening weeks, Mexico has returned 3,653 migrants to Guatemala, Honduras and El Salvador by road and air with the result that only 106 people remain in the shelters, it said.
Boston partners with Massachusetts General Hospital to begin antibody testing
Boston Mayor Martin Walsh announced on Sunday the city will begin testing residents for the COVID-19 antibody.
The city has partnered with Massachusetts General Hospital and will randomly test 1,000 residents living in the city's East Boston, Roslindale, and Dorchester neighborhoods; testing is completely voluntary.  
According to a statement released on Sunday afternoon, "MGH will collect data of 1,000 asymptomatic Boston residents this week by administering testing for both the COVID-19 virus and the COVID-19 antibodies."
Testing is expected to be completed by May 1 and the results will be made available to the public following completion.
Italy says professional soccer can resume practice on May 18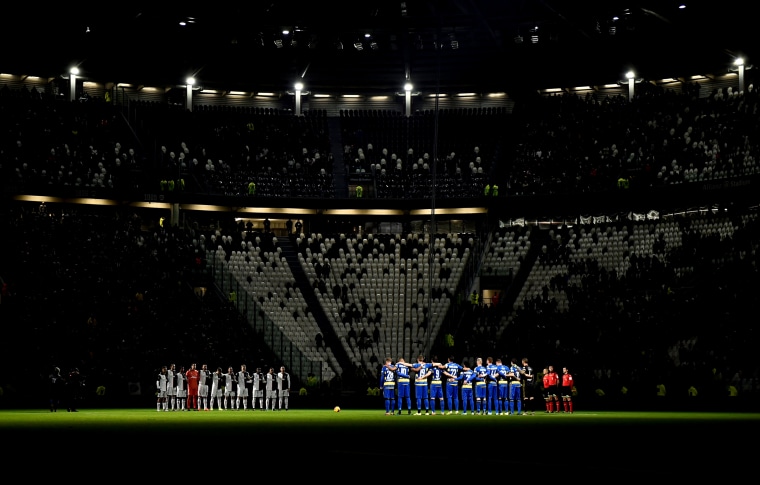 ROME — Nearly seven weeks after the last game was played, Italy's top soccer division finally has a target date to resume practice.
Premier Giuseppe Conte announced Sunday that professional sports teams can resume training on May 18, while individual sports can resume practice on May 4.
The move means that the Serie A league could resume playing games in June — albeit without any fans in the stadiums.
Conte said that starting on Monday, Sports Minister Vincenzo Spadafora "will work intensely with … the soccer system, the professional sports in general, to find a road map that we have already partly defined in terms of the resumption of individual training on May 4 and teams on May 18."
Beto O'Rourke on Trump immigration order: Quarter of hospital workers 'born in another country'
President Donald Trump signing an executive order limiting immigration during the coronavirus pandemic is discussed by Beto O'Rourke, who tells Joy Reid, 'It's really important for us at this moment to remember that a quarter of those who are working in our clinics, in our hospitals right now were born in another country.'
Rolling Stones coronavirus lockdown single 'Living in a Ghost Town' hits No. 1 on iTunes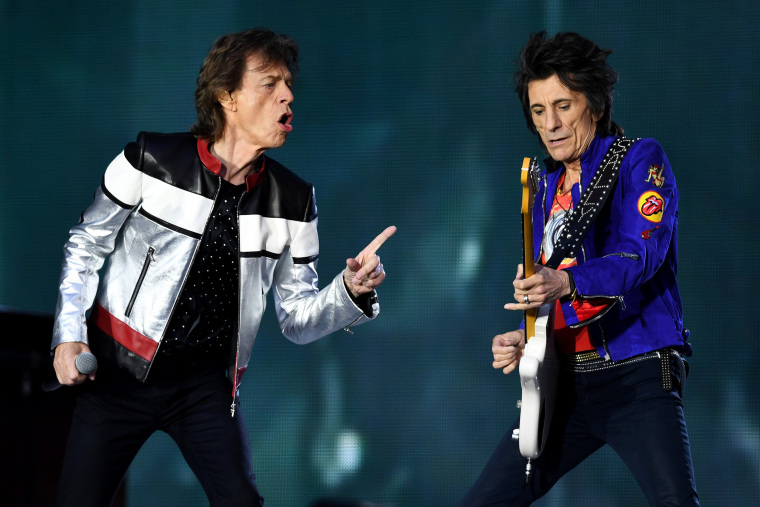 The Rolling Stones' new single "Living in a Ghost Town" hit number one on iTunes in more than 20 countries, the band announced on Sunday, as the song becomes an anthem for life during the coronavirus.
Mick Jagger, the group's frontman, told Apple Music in an interview on Thursday that the song had been written last year, prior to the lockdown measures implemented during the pandemic, but he adjusted some lyrics before the song's release.
"Keith Richards and I both had the idea that we should release it," Jagger told Apple Music. "But I said, 'Well I've got to rewrite it.' Some of it is not going to work and some of it was a bit weird and a bit too dark."
The Zoom shiva: Jewish funerals and mourning in the age of coronavirus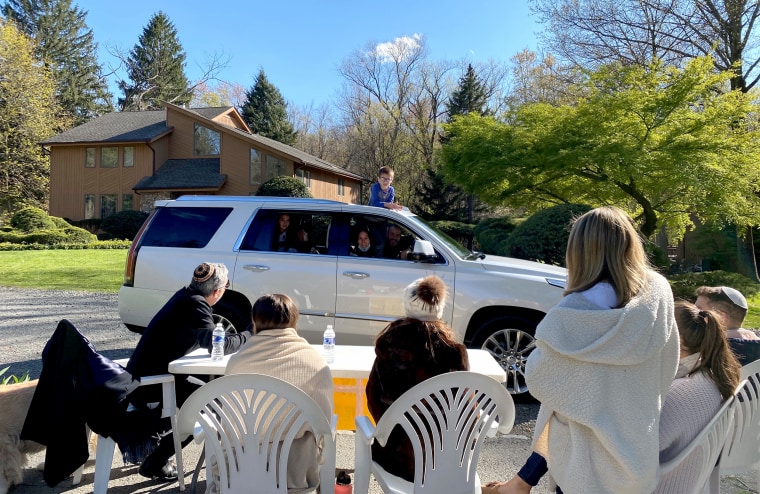 Jacquelyn Bell had to say goodbye to her mother, JoAnn, over the phone.
Joann, who was 73, battled multiple sclerosis most of her adult life, and survived three strokes and bouts of pneumonia. Bell always joked her mom had nine lives. But on March 30, JoAnn died of COVID-19 in a Michigan hospital.
As the U.S. coronavirus death toll tops 50,000, families are being forced to navigate grief in isolation. For Jewish families like Bell's, coronavirus has also upended a highly structured process of mourning and burial. Jewish families and clergy are trying to find ways to uphold tradition while keeping loved ones safe.
Per Jewish religious law, burial is supposed to happen within 48 hours of death. The funeral service that follows is conducted by a rabbi or cantor and concludes with the shoveling of dirt into the grave by the deceased's loved ones.
Governors urge Trump to keep briefings 'fact-based' after disinfectant comments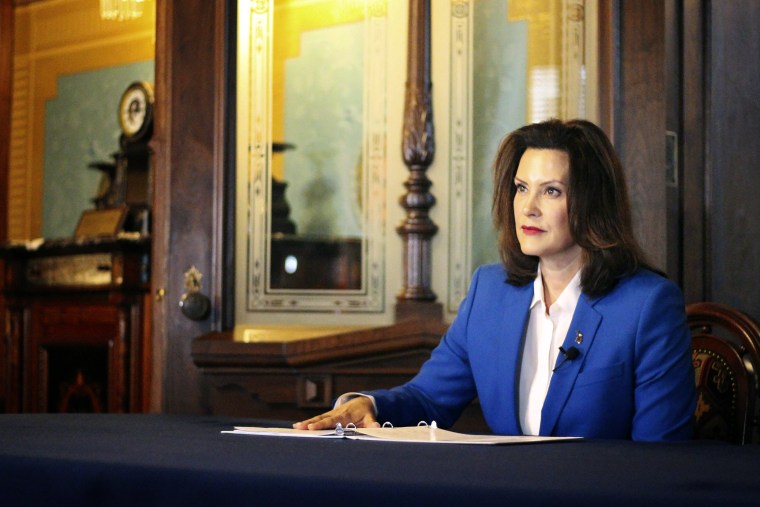 Governors on Sunday reacted to comments President Donald Trump made last week musing whether injecting disinfectants into the body could cure COVID-19.
"I think it's critical that the president of the United States, when people are really scared and in the middle of this worldwide pandemic, that in these press conferences that we really get the facts out there," Maryland Gov. Larry Hogan, a Republican, told CBS' "Face The Nation." "And unfortunately, some of the messaging has not been great."
On "This Week," Michigan Gov. Gretchen Whitmer, a Democrat, said, "when the person with most powerful position on the planet is encouraging people to think about disinfectants, whether it was serious or not, people listen."
Small businesses say they need more than 2 months of help to survive coronavirus crisis
Even as a new round of billion-dollar relief hits Main Street this week, some small business owners fear the money still isn't enough — and comes attached with so many strings that it won't help their long-term survival.
The latest version of the Paycheck Protection Program is expected to provide another $310 billion to help limit the economic meltdown caused by the coronavirus pandemic.
But for these federally backed loans to be forgiven, recipients must within eight weeks spend 75 percent of funds on payroll to employees who were on the books as the pandemic broke out. The remaining money can be spent on rent, utilities, employee healthcare benefits and mortgage payments.
Africa surpasses 30,000 reported cases
There are more than 30,000 reported cases of coronavirus on the continent of Africa, the Africa Centers for Disease Control and Prevention said on Sunday. More than 9,000 have recovered as of Sunday.
Only two African countries have not reported any cases of the disease as of Sunday — the small landlocked kingdom of Lesotho and Comoros, an archipelago in the Indian Ocean.
South Africa has the continent's most COVID-19 cases with 4,361 reported cases, the Africa CDC report showed, followed by three North African countries, Egypt, Morocco and Algeria.
Arkansas family adopts 2-year-old boy over Zoom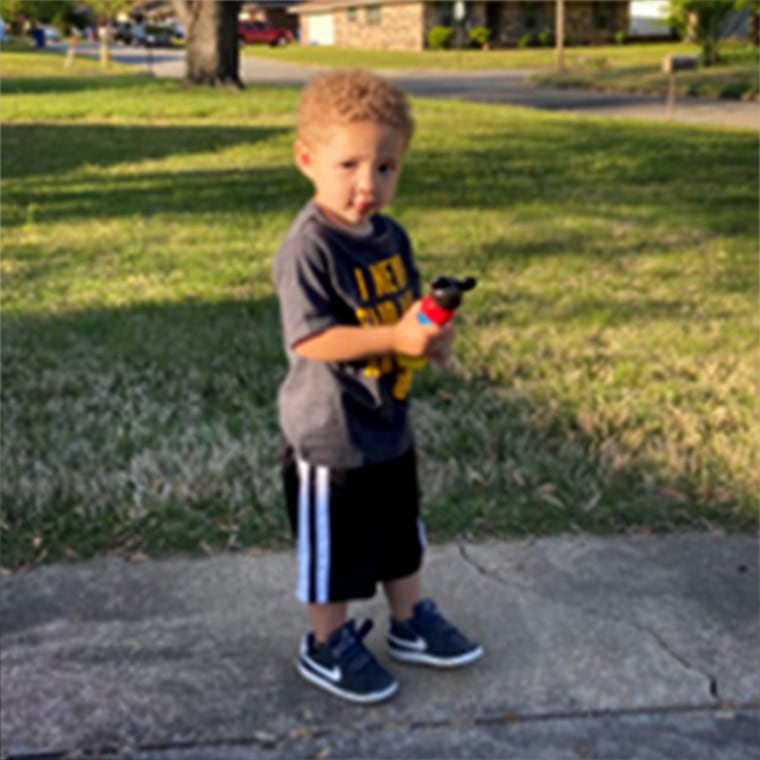 An Arkansas family adopted their 2-year-old son via a video conferencing service after courts moved hearings online due to the coronavirus pandemic. 
The Wieneke family, who resides in Fort Smith, Arkansas, first took in 2-year-old Jaden as a foster child in May 2019. When he was put up for adoption in February, the family jumped at the opportunity to make Jaden a permanent part of their family. 
"In my heart, I already knew I wanted him," Kimberly Wieneke told NBC affiliate KNWA.
The Wieneke family had big plans for Jaden's adoption, scheduled for April 16, but the pandemic changed the celebration. The ceremony would now take place online via a Zoom video call. 
New York state sees drop in daily deaths, Cuomo talks reopening strategy
New York added another 367 people to the coronavirus death for a total of 16,966, not including presumptive deaths, Gov. Andrew Cuomo announced on Sunday.
The 367 deaths is a steep drop from the 437 daily deaths reported on Saturday. Cuomo says the amount of new people who have been hospitalized with the virus, another key metric, has also fallen to just above 1,000. 
He says the reopening plan is for construction and manufacturing business with low risk of spread to open first. Then, in a second phase businesses that are more essential with lower risk will reopen and he says he's asking businesses for ideas on this. Between each phase there will be a two week pause to monitor the effects of those openings.
But Cuomo added a caveat, saying there will be no attractions or openings that would draw a large number of visitors from outside the local area.
'Outrageous,' 'irresponsible': Governors slam McConnell over bankruptcy comments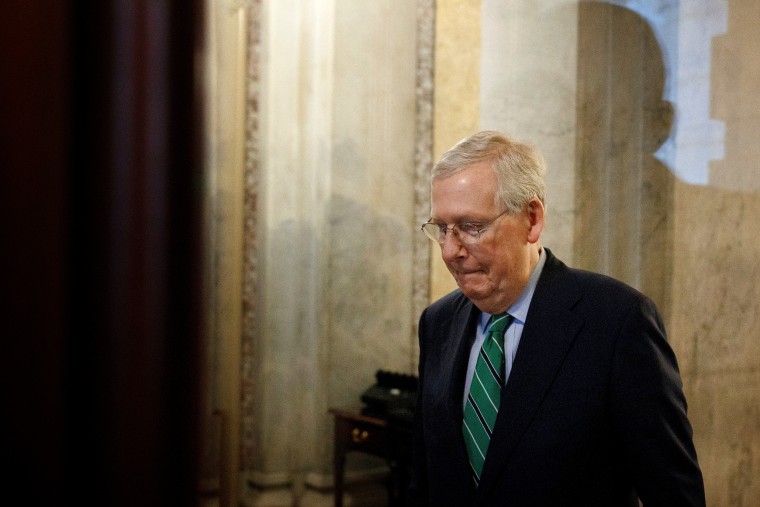 Governors on Sunday criticized Senate Majority Leader Mitch McConnell, R-Ky., for saying this week he would prefer states to be able to declare bankruptcy rather than provide hundreds of billions in relief as state and local government revenue dries up.
On Sunday, Michigan Gov. Gretchen Whitmer, a Democrat, called McConnell's suggestion "outrageous" and "incredibly dangerous." She doesn't "think that the vast majority of governors in this country, Republican and Democratic, would agree with him."
Also on "This Week," Maryland Gov. Larry Hogan, a Republican and co-chair of the National Governors Association, said he thought McConnell "probably would regret making that comment the other day."
Photo: Getting drinks in Shanghai
A man waits at the bar while patrons dance in Shanghai on April 26, 2020.
As Dr. Fauci, Brad Pitt diagnoses Trump on 'Saturday Night Live'
Brad Pitt hosted the second stay-at-home edition of "Saturday Night Live" in as many weeks, taking the opportunity to play Dr. Anthony Fauci, director of the National Institute of Allergy and Infectious Diseases and one of the nation's most prominent voices on the pandemic.
The show opened with Pitt's Fauci as he interprets President Donald Trump's pronouncements on the science of COVID-19. Regarding the president's claim that a coronavirus vaccine would be developed relatively soon, he says:
"Relatively soon is an interesting phrase. Relative to the entire history of earth, sure, the vaccine is going to come real fast."
Louisiana pastor on house arrest after refusing to limit church services amid pandemic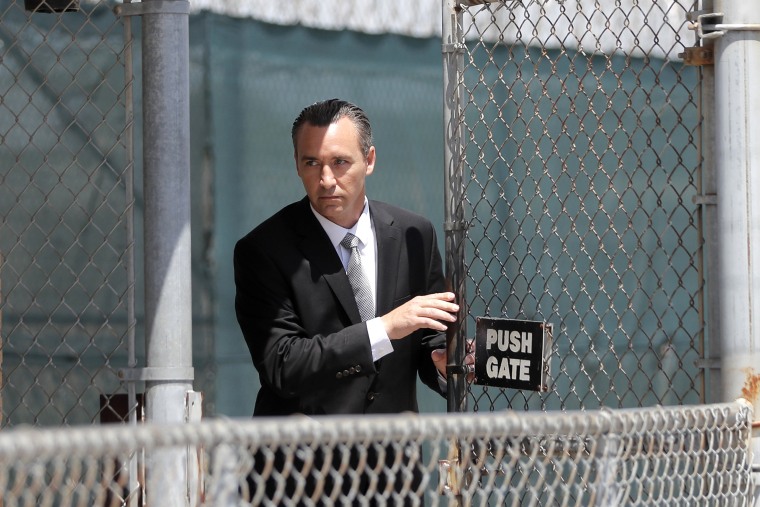 A Louisiana pastor who defied state orders against large gatherings amid the coronavirus pandemic has been placed under house arrest.
Tony Spell, of Life Tabernacle Church in the city of Central, has been fitted with an ankle bracelet and placed under house after he would not promise to maintain social distancing, his attorney confirmed Sunday. Spell has admitted to violating Louisiana's mandate to avoid large gatherings by hosting church services.
Joseph Long, Spell's attorney, told NBC News in a statement that Spell lived 50 yards from his church, which still planned to host services Sunday. Long characterized the judge's order as forcing Spell to stop "preaching the Gospel of Jesus Christ to his congregation."
Injecting disinfectant 'is not a treatment,' White House expert says
Dr. Deborah Birx, White House Coronavirus Response Coordinator, tells Chuck Todd that the injection of disinfectants is dangerous and should not be used as a treatment for coronavirus.
All virus patients in Wuhan have now been discharged, China says
The city of Wuhan — where the global pandemic began — has no remaining cases in its hospitals, Chinese health officials said on Sunday.
"The latest news is that by April 26, the number of new coronavirus patients in Wuhan was at zero, thanks to the joint efforts of Wuhan and medical staff from around the country," National Health Commission spokesman Mi Feng said at a briefing.
The city had reported 46,452 cases, 56 percent of the national total. The city had 3,869 fatalities as of Sunday, or 84 percent of China's total death toll.
While the city is now relaxing restrictions after months of strict lockdown, residents of Wuhan are still being tested regularly for the virus, according to Reuters. 
Pope Francis stresses combating malaria must continue as world also fights COVID-19
Pope Francis is stressing that efforts to combat malaria must continue even as the world fights COVID-19.
Concern has been rising that while the world is focused on the pandemic, people suffering from other illnesses could receive less attention. Francis added his voice to that chorus of concern.
"While we are fighting the coronavirus pandemic, we must also continue our efforts to prevent and treat malaria, which threatens billions of people in many countries," he said during his Sunday blessing.
The World Health Organization has said severe disruptions to anti-malaria campaigns, using insecticide-treated netting against mosquitoes, coupled with difficulties in accessing medicine could lead to a doubling in the number of malaria deaths in sub-Saharan Africa this year compared to 2018.
America needs universal COVID-19 testing. Here's how we'll get there.
One of the keys to reopening the economy is having enough tests to diagnose coronavirus infections, with the goal being to quickly identify new cases, isolate them, and track down others who may have been exposed.
"We've done such a good job of social distancing that we expect the rate of immunity to be quite low, which means we would expect there to be, over the course of the next several months, periodic outbreaks of the disease," said Dr. Christopher Woods, a professor of medicine and infectious diseases at Duke University. "But now we hope to have the diagnostic tools and the public health tools to contain those outbreaks as they occur."
Coronavirus testing in the United States has been slow from the start and we're still only testing roughly a million people a week. Though President Donald Trump said Thursday that we're doing a "great job" on testing, public health experts have said the number of people tested should be far higher before social distancing eases up — anywhere from 3 million to 30 million a week, to 20 million or more a day.
India's Modi urges citizens follow lockdown as virus cases rise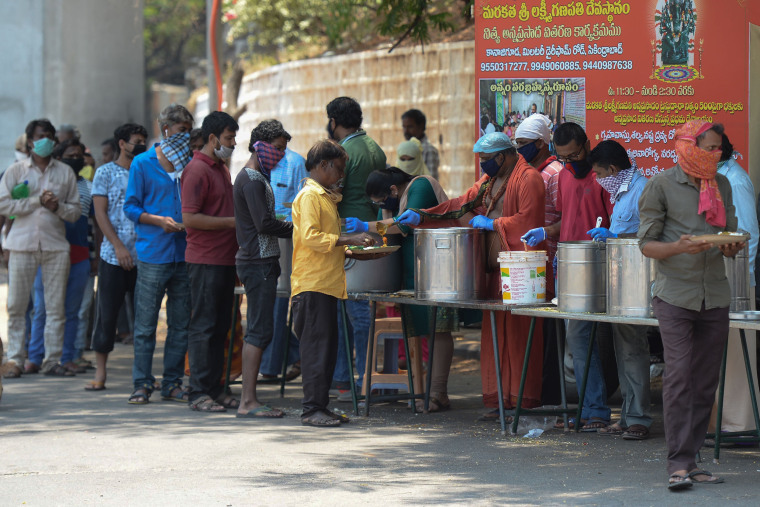 Indian Prime Minister Narendra Modi appealed to citizens to strictly comply with the nationwide lockdown and maintain social distancing norms, as cases of virus mounted steadily in country of 1.3 billion people.  
Almost a month after lockdown measures were put in place Modi said in a radio address that the country was in the midst of a "war" and urged citizens to sustain the "people driven" fight and not be misled into believing the spread of the virus has been brought fully under control.
"I will urge you that we should not be trapped into over-confidence and nurse the belief that in our city, in our village, in our streets, in our office, coronavirus has not reached and that is why it will not reach," Modi said.
India's high population density, poor sanitation infrastructure, and high rates of internal migration has hastened the spread of the virus. in the country which reported 26,496 cases of COVID-19, and 824 deaths as of Sunday. 
Touch a shadow, 'You're it!': New routines as Denmark returns to school after lockdown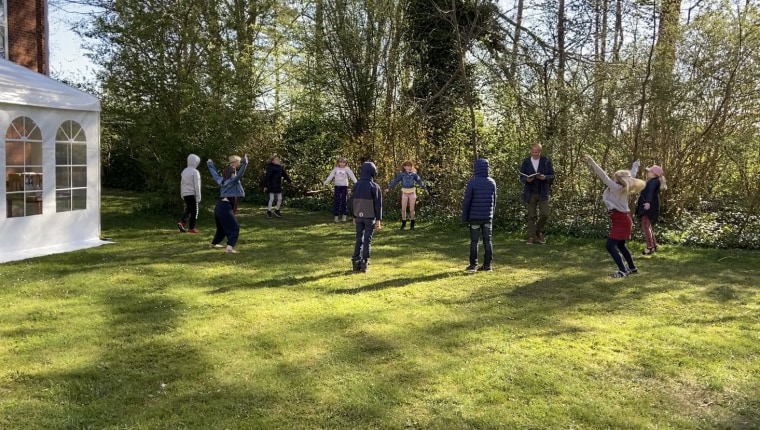 The little voices carried over the fence before they were visible: laughter, squealing, yelling. At Kongevejens Skole, a state primary school on the outskirts of the capital, kids playing together is a rare and welcome sight.
Denmark reopened nurseries and primary schools last week after a month of lockdown and, so far, students are adapting to yet another new normal.
On Thursday afternoon, the second graders at Kongevejens Skole were engaged in a heated game of tag. But instead of physically touching, they stepped on each other's shadows instead.
"Everything is new," one second grade teacher, Marie Riber Sundgaard, told NBC News. "Even the games."
Spain's children allowed outside for the first time in six weeks
As children prepared to go outside for the first time in six weeks, Spain recorded its lowest number of daily-recorded fatalities in a month on Sunday. 
Prime Minister Pedro Sanchez announced an easing of lockdown restrictions on Saturday, which will allow children under 14, one hour of supervised outdoor activity per day between 9 a.m. and 9 p.m., within around a mile of their homes. 
In a televised address, Sanchez said Spaniards will be allowed out to exercise alone from May 2 if the number of deaths continues to fall. People living together will be permitted to take short walks together, he added. 
The number of daily virus-related deaths was 288 deaths on Sunday, according to the Spanish health ministry, bringing the total number to 23,190. 
South Korea records 10 new infections as cases continue to slow
South Korea has confirmed 10 new cases of the virus on Sunday, the Korea Centers for Disease Control and Prevention said as the country's caseload continues to slow. 
The data brings the country's total to 10,728 confirmed cases, with 8,717 patients recovered. The additional cases reported Sunday marks the ninth day in a row that South Korea recorded daily increase below 20.
South Korea had recorded hundreds of new cases every day between late February and early March, but after an extensive testing campaign, the government has recently relaxed some of its social distancing rules.
Officials have nonetheless raised worries, however, about possible transmissions by "quiet spreaders," according to the Associated Press.
U.K.'s Boris Johnson to return to work on Monday
Britain's Prime Minister Boris Johnson will return to work on Monday after recovering from COVID-19 that sent him to intensive care earlier this month, a government spokesperson confirmed.
It comes just as Britain surpassed 20,000 deaths from the respiratory illness on Saturday. The U.K. has the fifth-highest death toll in the world, after the U.S., Italy, Spain and France.
In Johnson's absence, Britain's government has faced growing criticism over low levels of virus testing, as well as complaints from health workers over a lack of sufficient protective gear.
China reports no deaths for 11th straight day
China's National Health Commission reported no new deaths for the 11th day in a row on Sunday. It confirmed 11 new cases, bringing the total to 82,827 in the country — 77,394 of which have been reported fully recovered. 
Five of the new cases were in Heilongjiang province, a northeastern border area with Russia that has seen a surge in infections. Another was in Guangdong province, a manufacturing and tech region bordering Hong Kong in the south. The other five cases were imported from overseas.
As the number of reported new infections continue to remain low, China has started to lift restrictions on public life. 
New high tech virus contact tracing efforts stoke privacy concerns
'I want my life back': Germans protest against lockdown
German police wearing riot gear and face masks tussled with dozens of protesters demonstrating in central Berlin against the lockdown on public life on Saturday.
Protesters shouted "I want my life back" and held up signs with slogans such as "Protect constitutional rights", and "Freedom isn't everything but without freedom, everything is nothing."
Police said on Twitter they had arrested more than 100 people. Some protesters tried to keep a distance from each other, sitting on the ground and wearing masks, but others clustered together. Like dozens of countries around the globe, Germany has put in place strict curbs on public activity to slow transmission of COVID-19, imposing its lockdown on March 17.
The protesters handed out newspapers entitled "Democratic Resistance", which said the coronavirus is an attempt to seize power by spreading fear. The papers quoted 127 doctors from around the world who question the need for strict lockdowns. Germany has the fifth-highest COVID-19 case total behind the U.S., Spain, Italy and France. It has, however, kept fatalities relatively low after early and extensive testing.
Cuba sends doctors to South Africa to combat coronavirus
Cuba sent 216 healthcare workers to South Africa on Saturday, the latest of more than 20 medical brigades it has sent worldwide to combat the coronavirus pandemic, in what some call socialist solidarity and others medical diplomacy.
The Communist-run country has sent around 1,200 healthcare workers largely to vulnerable African and Caribbean nations but also to rich European countries such as Italy that have been particularly hard hit by the novel coronavirus.
The Trump administration has urged nations not to accept Cuba's medical missions, saying it exploits its workers, which Havana denies. But the calls have largely gone unheeded as overwhelmed healthcare systems have welcomed the help.
Cuba, which has confirmed ,1337 cases of the virus at home and 51 deaths, has one of the world's highest number of doctors per capita and is renowned for its focus on prevention, community-oriented primary health care and preparedness to fight epidemics.
South Africa has recorded 4,361 cases, including 86 deaths, with 161,004 people tested for the virus as of Saturday.
Tony Bennett leads 'I Left My Heart in San Francisco' singalong
San Franciscans serenaded each other Saturday during a citywide singalong of "I Left My Heart in San Francisco" led by 93-year-old crooner Tony Bennett.
The native New Yorker tweeted earlier in the day, encouraging people to record the moment and share using the hashtag #SingOutSF.
"I love you San Francisco. Let's sing our song!" he tweeted. "I am so proud to see San Francisco come together and make a difference during this uncertain time."
Some people sang from their balconies while others flocked to the streets but remained physically distant from one another.
Hawaii extends stay-at-home order to May 31
HONOLULU — Gov. David Ige on Saturday extended Hawaii's stay-at-home order and the mandatory quarantine for visitors through May 31.
"This was not an easy decision. I know this has been difficult for everyone. Businesses need to reopen. People want to end this self-isolation and we want to return to normal," Ige said in a statement. "But this virus is potentially deadly, especially for the elderly and those with pre-existing conditions."
At a news conference to announce the decision, Ige pointed to alarming COVID-19 clusters on the Big Island and Maui, Hawaii News Now reported. "We still need to remain vigilant."