Protests against stay-at-home orders were held across the country Friday amid mounting frustration over the economic impact from the coronavirus pandemic.
Rallies were scheduled in at least 10 states. Outside the Capitol building in Albany, New York, protesters chanted "USA! USA!" as they flew American and "Don't Tread on Me" flags. Counterprotesters scheduled their own rallies in support of keeping non-essential businesses closed.
Some states started to slowly reopen Friday, including Texas, where retail stores, restaurants, movie theaters and malls were allowed to open for business. In Louisiana, restaurants (except those in hard-hit New Orleans) are allowed to add outdoor tables.
The calls to reopen business come as meat processing plants struggle with widespread outbreaks that have slowed or halted production. At a Tyson Foods pork-processing plant in Indiana, nearly 900 employees, 40 percent of the workforce, tested positive for the coronavirus.
Here's what to know about the coronavirus, plus a timeline of the most critical moments:
Download the NBC News app for latest updates on the coronavirus outbreak.
This live coverage has now ended. Continue reading May 2 coronavirus news.
Some minority groups in UK have higher death rate than white Britons, study finds
Per-capita hospital deaths are the highest among the black Caribbean population in England and Wales, who are dying at triple the rate of white Britons, a new study found on Friday. Other minority groups — including Pakistanis and black Africans — have seen similar numbers.
The impacts of the COVID-19 crisis are not uniform across ethnic groups, and show clear disparities in their mortality rates, the Institute for Fiscal Studies said in the report. Merely aggregating all minorities together when examining data misses important differences, it said. As of Friday, more than 26,000 people across Britain have died from coronavirus.
The British research institute suggested that occupational exposure partially explains disproportionate deaths for some groups. More than two in 10 black African women of working age, for example, are employed in health and social care roles. Indian men are 150 percent more likely to work in health or social care roles than their white British counterparts. While the Indian ethnic group makes up 3 percent of the working-age population of England and Wales, they account for 14 percent of doctors.
Tokyo aquarium asks public to FaceTime shy eels under lockdown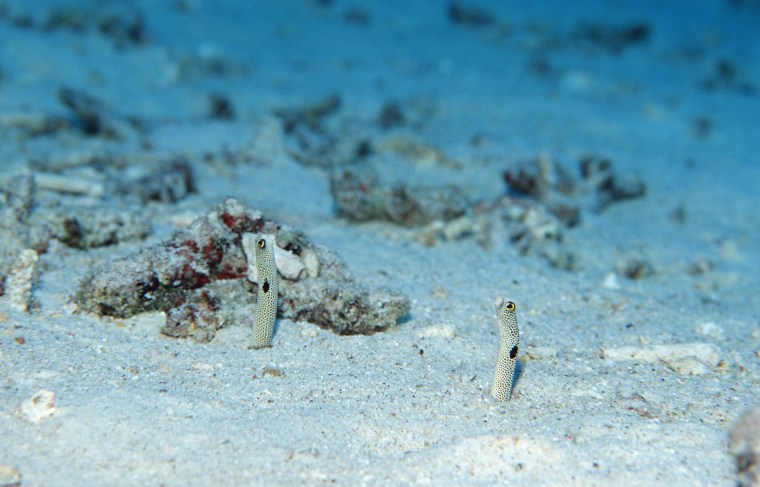 A Japanese aquarium is calling on members of the public to play a virtual game of peek-a-boo with its community of about 300 eels to help prevent the creatures from getting shy under lockdown.
Spotted garden eels at the Sumida Aquarium in Tokyo are accustomed to streams of people looking into their tanks, but officials said in a statement Friday that appears to be changing since the facility closed its doors due to the coronavirus pandemic on March 1.
This variety of eels are typically very cautious of their surroundings in the wild and bury themselves in the sand of the ocean floor at the sign of any threat. Aquarium officials are concerned the captive eels are reverting back to this behavior.
Rock band Queen releases 'You Are The Champions' in nod to health workers
The rock band Queen and singer Adam Lambert released a new version of the iconic song "We Are The Champions" on Thursday evening, re-naming the song "You Are The Champions" in a tribute to healthcare workers around the world.
The song was recorded on mobile phones and all funds and proceeds "will go to supporting frontline workers through the World Health Organization's efforts in the global fight against COVID-19," the band's official page said. The effort has raised more than $4.5 million as of Friday.
The Week in Pictures: Lockdowns ease and a Blue Angels flyover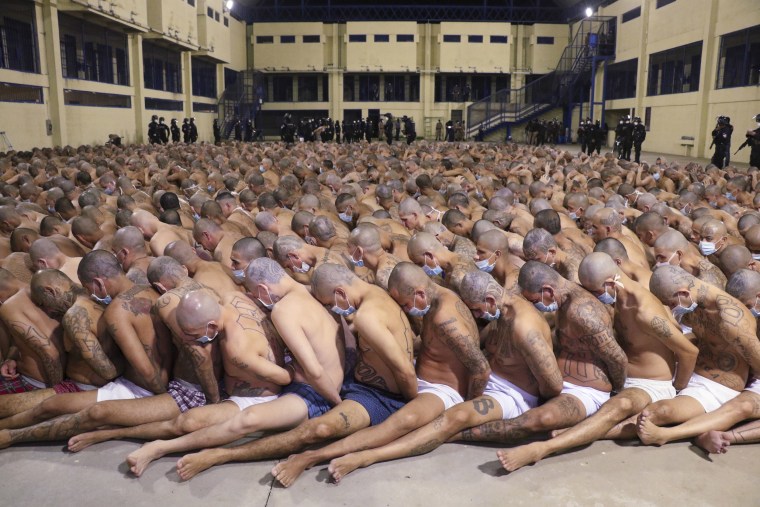 As states around the U.S. and some countries in Europe take steps toward reopening, look through our Week in Pictures. 
Ferrari set to restart as 4.5 million people head back to work in Italy on Monday
The Italian luxury carmaker Ferrari said on Thursday it would restart operations in Northern Italy on Monday, when the country is set to begin lifting lockdown measures. The sites will resume operations "gradually" and return to full production on May 8, the company said in a statement. 
This comes as 4.5 million people across Italy are expected to return to work on Monday, according to the Italian workplace insurance agency INAIL. Commuting may have a strong impact on the epidemic's curve, as 15 percent of workers use public transport, the agency said. 
Italy — one of the hardest-hit countries by the pandemic — has the highest reported deaths and the second most reported cases in Europe. The country has more than 200,000 confirmed cases as of Friday, although due to a  decrease in the rate of infections, social restrictions are slowly loosening.
Their loved ones died fighting coronavirus in Britain. They are left with grief, and questions
On March 29, Thomas  Harvey, a health care assistant at Goodmayes Hospital in London, died at home after having suffered from coronavirus-related symptoms for 18 days. 
Harvey's family said they called the emergency services three times over the course of his worsening illness, but he was never taken to a hospital or officially tested despite being told by paramedics that he likely had the disease. 
Behind the news last month that British Prime Minister Boris Johnson was released from a London hospital where he was treated for coronavirus — and where, he says, his time in intensive care saved his life — are the stories of those who didn't make it.
Beijing's Forbidden City and parks reopen to public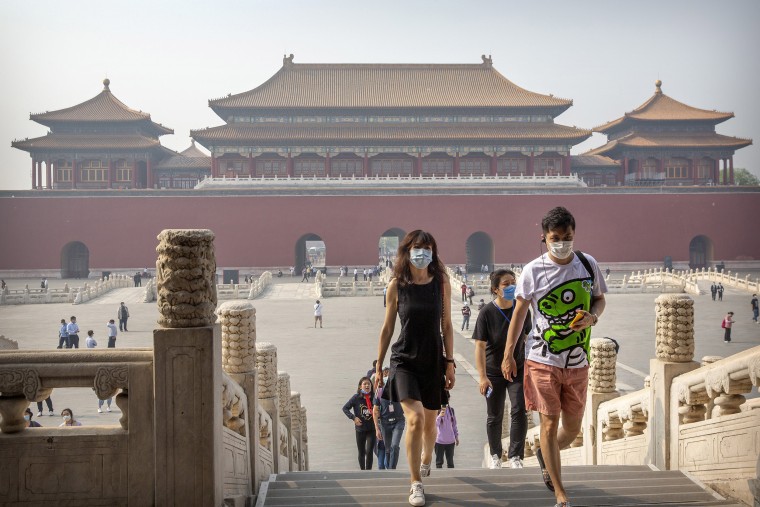 Beijing's parks and museums, including the ancient Forbidden City, reopened to the public Friday after being closed for months during the pandemic.
The Forbidden City — the past home to China's emperors — is allowing just 5,000 visitors daily, down from 80,000. And parks are allowing people to visit at 30 percent of the usual capacity. Beijing on Thursday downgraded its level of emergency response to the virus from first to second tier, but temperature checks and social distancing remain in force. The change comes at the start of the five-day May 1 holiday.
China reported 82,874 total coronavirus cases as of Friday, 77,642 of which have recovered. It also reported no new deaths on Friday for the fourth day in a row, for a total death toll of 4,633.
Broncos' star linebacker Von Miller says he's negative for COVID-19
Denver Broncos' star linebacker Von Miller tweeted Thursday that he is now "negative" for COVID-19,  after testing positive in mid-April. 
At the time of his diagnosis, Miller said that if he can get the illness anyone can, and that "I want people to really take it seriously," according to the team. The Broncos said at the time Miller's positive test was disclosed that he was under the care of team doctors and was doing well in self-isolation. 
Miller remains the only Broncos player to have been diagnosed with the illness, the team said Thursday.
California allows marriage licenses via videoconference amid pandemic
For better, for worse and hopefully the internet isn't out: Californians will now be able to obtain marriage licenses via videoconference, the governor announced Thursday.
Gov. Gavin Newsom's order also allows — at the discretion of the county clerk — for couples to be married this way, as long as at least one witness can join the videoconference. Previously both parties had to apply for licenses in person. The changes last for 60 days, according to Newsom's office.
The move comes amid social distancing and other restrictions designed to limit the gathering of people amid the coronavirus pandemic which has killed more than 60,000 people in the U.S. so far. 
California is not the first to announce such a move. New York's governor earlier this month signed an executive order also allowing residents to obtain a marriage license remotely and allowing clerks to perform ceremonies via videoconference, something that had been impermissible under the law.
On Wednesday, New York City announced "Project Cupid," designed to transition the marriage licensing process fully online.
Demonstrators against reopening economy to hit the streets
As demonstrators who want to get back to work planned a show of force in multiple U.S. cities Friday for International Workers Day, counterprotesters said they would hold their own rallies. 
The lunchtime counterprotests, in support of keeping non-essential businesses closed to prevent the spread of coronavirus, are being held by the organization Refuse Fascism.
"We are nonviolent," said Chantelle Hershberger, an organizer of the Los Angeles rally. "We're not there to literally go toe-to-toe."
Demonstrators in Los Angeles will wear masks and practice social distancing, she said.
Huntington Beach, Calif., to ask court to overturn beach closure
The city council in Huntington Beach, California, voted Thursday to authorize the city attorney to take legal action against the state for closing down beaches in Orange County.
After the vote City Attorney Michael E. Gates said by email, "We are filing in State Court tonight hoping for relief for temporary injunction."
Gov. Gavin Newsom earlier in the day said a widely expected statewide beach closure wasn't happening, but one that focused on Orange County would go into effect Friday. This came after images captured throngs of people on the sand in Huntington Beach and nearby Newport Beach on a warm weekend.
The city council held an emergency meeting Thursday. Many residents who wrote to the council on the topic favored keeping the beaches open and suggested the traditionally Republican city was being punished for being of a different political persuasion than the Democratic governor.