President Donald Trump said Monday that the number of coronavirus cases were going down "almost everywhere" — even though an unreleased White House report showed infection rates spiking across the United States.
"We have met the moment, and we have prevailed," Trump told reporters during a White House briefing. The president later added that he was referring to testing, not the virus itself.
Inside the White House, a memo instructed staffers to wear facial coverings and to avoid coming to the West Wing unless it was "absolutely" necessary. The move came after a top aide to Vice President Mike Pence and one of Trump's personal valets tested positive for the virus.
On Capitol Hill, U.S. Senators will question top health officials on Tuesday about the federal government's response to the pandemic, though the officials and the subcommittee chairman, Sen. Lamar Alexander, R-Tenn., will all appear via videoconference because of potential exposure to the virus.
Here's what to know about the coronavirus, plus a timeline of the most critical moments:
Download the NBC News app for latest updates on the coronavirus outbreak.
This live coverage has now ended. Continue reading May 12 coronavirus news.
Twitter's Jack Dorsey to donate $10 million to help prisoners
Twitter CEO Jack Dorsey's philanthropic initiative will donate $10 million to the REFORM Alliance, a criminal justice reform group — a contribution that will secure masks and other personal protective gear for prisons and jails in every state, its founders announced Monday.
REFORM, whose founding partners include rappers Meek Mill and Jay-Z, as well as Philadelphia 76ers partner Michael Rubin and New England Patriots owner Robert Kraft, said it would purchase and deliver more than 10 million masks for prisoners, correctional officers and health care workers at facilities that are in need.
Prisons and jails have been at the center of major coronavirus outbreaks in various states over the past two months. Dorsey is supporting coronavirus relief efforts through his #startsmall fund, while REFORM launched its own PSA to highlight how the virus is "ravaging prisons and threatening to turn prison sentences into death sentences."
King of Saudi Arabia to distribute $493 million as Ramadan aid
Saudi Arabia's King Salman bin Abdulaziz ordered on Monday the distribution of "Ramadan Aid" worth 1.85 billion riyal ($493 million) for social security beneficiaries, the state news agency reported.
State news agency SPA said providers of families will get 1,000 riyals ($266) each while dependents will get 500 riyals ($133) each, adding that the "generous gesture" reflects the keenness of King Salman to provide "decent life" for citizens. 
The holy month of Ramadan kicked off last month, with millions of Muslims cooped up in lockdowns around the world.
Saudi Arabia, which has been hit hard by lower oil prices and the coronavirus crisis, has reported 39,048 coronavirus cases and 246 deaths so far.
More than 80,000 middle school students return to schools in Beijing
More than 80,000 third-year middle school students in Beijing resumed their classes Monday as China continues to lift lockdown measures.  
The city's municipal government said teachers in all middle schools had to prepare epidemic prevention materials and equipment, and arranged campus classrooms to welcome back students.
They said each classroom will now have two stewards who will be responsible for the students' daily life at the school, including temperature detection, disinfection and ventilation, and students' security during lunch time, self-study and recess.
Post-lockdown challenge far greater than 2012 Olympics, London's transport authority says
Meeting the post-lockdown demands on London's public transit far outstrips the challenges experienced during the Olympic Games the city hosted in 2012, the capital's transport authority said Monday.
Transport for London said it is faced with the need reduce pre-COVID demand on buses and the city's subway system by over 85 percent as lockdown measures are lifted and people return to work.
British Prime Minister Boris Johnson outlined his plan for exiting the coronavirus lockdown on Sunday and encouraged people who can't work from home to go back to work, but asked them to avoid public transport "if at all possible."
Michigan manufacturing set to restart
Factories in Michigan are set to resume production on Monday after more than six weeks of lockdown.
The state was an early target of protests demanding to end the lockdown. More than 4,550 people have died in Michigan from COVID-19, and it ranks fourth among the states in deaths.
Gov. Gretchen Whitmer's reluctance to reopen factories in Michigan had hampered efforts to restart vehicle assembly elsewhere in the country because key parts suppliers are based in and around Detroit. The clamor for Whitmer to give the go-ahead increased when Ohio Gov. Mike DeWine announced he was permitting manufacturing to resume there as of last Monday. California followed suit on Friday.
U.K.'s Boris Johnson faces mounting criticism for revised lockdown plans
Many residents of the United Kingdom woke up in a state of mild confusion Monday after Prime Minister Boris Johnson announced a tentative road map for loosening coronavirus restrictions.
In a special televised address Sunday, Johnson outlined a series of conditional and staggered steps beginning this week for exiting the lockdown and encouraged those in England who are unable to work from home, including factory and construction workers, to return to work.
Johnson said that starting Wednesday, the government will allow unlimited outdoor exercise and in June some shops may reopen and some age groups may be able to start to return to school. But the statement drew criticism from opposition parties and trade unionists for its apparent lack of clarity.
Sen. Lamar Alexander, self-quarantining, will chair Health Committee hearing remotely
Sen. Lamar Alexander, R-Tenn., decided to go into self-quarantine for two weeks at home in Tennessee after one of his staffers tested positive for COVID-19 on Sunday, according to the senator's chief of staff, David Cleary. 
"Senator Alexander has no symptoms and tested negative for COVID-19 on Thursday afternoon, May 7. After discussing this with the Senate's attending physician, Senator Alexander, out of an abundance of caution, has decided not to return to Washington, D.C., and will self-quarantine in Tennessee for 14 days," Clearly said in a statement Sunday evening. 
The staff member who tested positive is recovering at home, Cleary said, and the rest of the staff has no need to self-quarantine because they were already working remotely.
Alexander will still chair the Senate health committee hearing on the response to the coronavirus Tuesday by videoconference, the statement said. Witnesses will also testify by videoconference because they are also in self-quarantine, including Dr. Anthony Fauci and Dr. Robert Redfield, director of the Centers for Disease Control and Prevention. 
German football club in isolation days before league restarts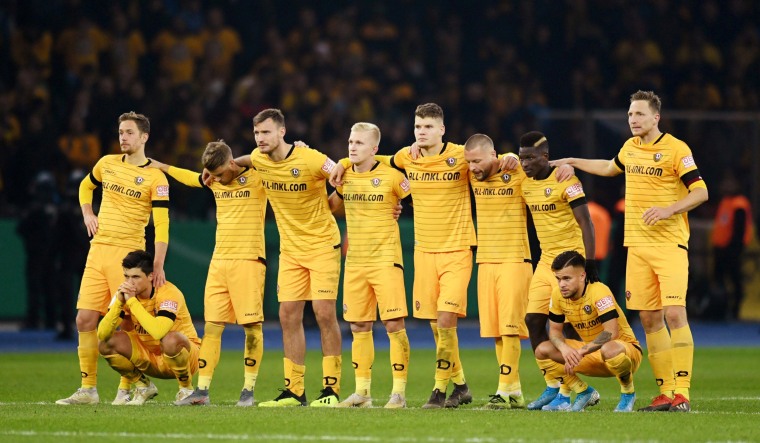 A German football club has sent its entire squad and coaching staff into a two-week quarantine after two players tested positive for coronavirus. 
Dynamo Dresden said two new cases were detected on Saturday after players and coaching staff were tested last week. The club plays in Bundesliga 2, which along with the first-tier league, is due to restart on May 16, the first European league to relaunch post-lockdown. Despite the setback, the head of German Football League said Saturday he will press on to finish the season. 
Football matches have been put on hold during the pandemic to stop the spread of the virus, which has shut down all European leagues, except in Belarus. With countries lifting lockdown restrictions, questions have been raised about the feasibility of restarting football seasons amid the pandemic. 
Pakistan lifts lockdown amid jump in virus cases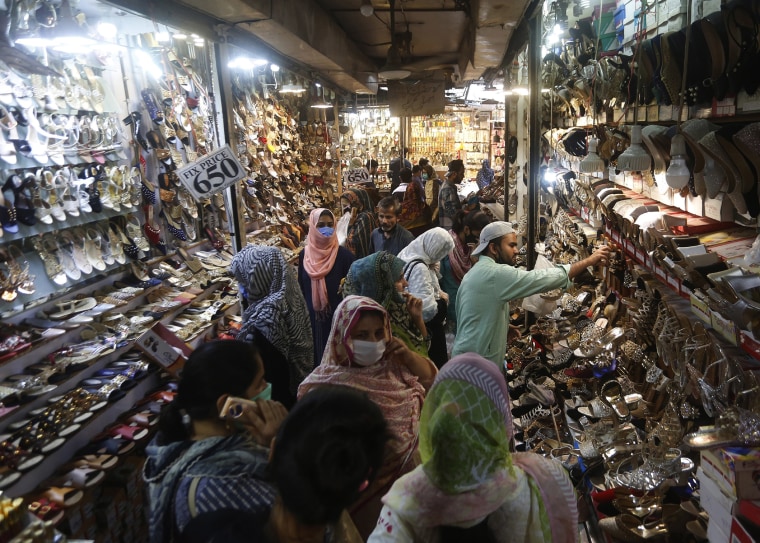 Pakistan began lifting its coronavirus lockdown imposed in late March, as authorities reported another big jump of 1,637 cases and 24 new fatalities.
Army soldiers who manned roadside checkpoints along with police since late March when the lockdown was enforced, were seen leaving for their barracks in the capital, Islamabad and elsewhere in the country on Saturday.
Prime minister Imran Khan said he was ending the lockdown in phases because his government was unable to financially help those millions of people who rely on their daily earnings to survive and feed their families. Pakistan has warned that it will reimpose the lockdown if people do not adhere to social distancing guidelines.
South Korea prepares for second coronavirus wave in fall as new infections spike
South Korea, one of the first countries to lift most of its coronavirus restrictions, has seen a spike in new coronavirus infections with 35 new cases reported Monday, although no new deaths from COVID-19 have been reported now for five days. New infections werepreviously in the low single figures just a week previously.
"We have already started to prepare for the possibility of the second wave coming this fall or winter," Yoon Tae Ho, an official from South Korea's Disaster and Safety Countermeasure Headquarters told NBC News. The focus, he said, would be on "densely populated metropolitan" areas. 
There are fears the latest infection spike is linked to a number of bars in the capital, Seoul. The city's mayor said that anonymous testing may be offered as one of the bars linked to the recent cluster is a gay bar. Homosexuality still caries significant stigma in the East Asian nation. 
Russia's coronavirus outbreak becomes world's third largest
Russia confirmed more than 2,000 COVID-19 deaths on Monday as its outbreak grew to become the world's third largest, according to official data.
The Russian government reported a record 11,656 new cases of the virus, bringing its total number of confirmed cases to 221,344 — surpassing Italy and the U.K. These milestones come as the Moscow government reported a 15.5 percent increase in total city-wide deaths in April 2020 compared to April 2019.
The statistics show 11,846 deaths last month in Moscow, compared to 10,005 the previous April. However, the city has only recorded 658 coronavirus deaths. There has been speculation that Russia is conservatively counting its COVID-related deaths, recording them under other co-morbid causes.
Northern Chinese city goes into lockdown after new coronavirus cases reported
A city in northern China, Shulan, went into lockdown Monday, sparking fears of a second wave of the coronavirus pandemic in the country, just as Wuhan, the original epicenter of the outbreak, registered its first cluster of cases since lockdown was lifted in April.
Shulan's mayor said the city is in a "war-time" mode against the virus' resurgence after it reported a cluster of 13 cases in the past few days. The new cases ended a 73-day run of no cases in the province where the city is located. 
Meanwhile, in Wuhan, where coronavirus was first detected, health officials reported five new cases of the virus. 
Ghana's president says one person infected 533 with coronavirus at fish factory
A worker at a fish-processing factory in Ghana's Atlantic seafront city of Tema infected 533 other workers at the facility with the coronavirus, Ghana's President Nana Akufo-Addo said in a broadcast late on Sunday.
Ghana's health authorities reported the outbreak at the industrial facility late on Friday, but did not provide details. 
The president said that the 533 positive cases, which represents around 11.3 percent of Ghana's total infections, were part of a backlog of about 921 cases going back as far as April 26 that are only recently being reported. The new cases pushed Ghana's total since the pandemic was first reported in the West African nation in mid-March to 4,700 as of Sunday night, the highest number of infections in West Africa.
New Mexico woman, 105, who beat 1918 flu, has COVID-19
GALLUP, N.M. — A 105-year-old New Mexico woman who beat back the 1918 flu that killed millions, including her mother and infant sister, is battling COVID-19.
The Gallup Independent reports Lubica "Luby" Grenko, who will turn 106 years old in August, has been fighting the coronavirus since being diagnosed April 29 at the Little Sisters of the Poor in Gallup, New Mexico.
The Gallup-born Grenko was born when World War I began, then she survived the 1918 flu before enduring the Great Depression and World War II. The flu took the lives of her mother, Marijeta Kauzlaric, 28, and younger sister, Annie Kauzlaric, 1 month old.
Grenko's granddaughter Misty Tolson says her grandmother remembers her mother going into the hospital and never coming out. 
Shanghai Disneyland reopens after three-month closure
Shanghai Disneyland reopened on Monday to a reduced number of visitors, ending a roughly three-month closure caused by the coronavirus outbreak.
This marks a milestone for Walt Disney and provides a glimpse of how it might recover from the pandemic that has forced it to shut parks in Asia, the United States and France, as well as operations at its retail stores and cruise ships.
At the Shanghai park, Disney has put in place measures, including social distancing, masks and temperature screenings for visitors and employees, and is for now keeping visitor numbers "far below" 24,000 people, or 30 percent of the daily capacity, a level requested by the Chinese government.
Tickets for the earliest days of Shanghai Disneyland's reopening sold out rapidly on Friday.