President Donald Trump tested negative for coronavirus, his doctor said Saturday. Vice President Mike Pence also said new travel restrictions would be put in place with regard to the U.K. and Ireland.
Meanwhile, the French prime minister said the country is getting ready to close all cafés, restaurants, clubs and cinemas because the spread of the virus has continued.
And the mayor of Hoboken, New Jersey, ordered a curfew across the city starting Monday.
The United States has surpassed 2,000 confirmed cases of the coronavirus, and the death toll climbed to 59, with 25 of the deaths associated with the Life Care Center in Kirkland, Washington.
Full coverage of the coronavirus outbreak
Download the NBC News app for latest updates on the coronavirus outbreak.
This live coverage has ended. Continue reading March 15 Coronavirus news.
North Korea claims it has no coronavirus cases
The government in North Korea claims there are no cases of COVID-19 in North Korea, according to a state news agency. 
The KCNA agency said in an editorial said officials had increased the amount of public knowledge about the disease but added that this didn't mean people should feel relieved "for having no COVID-19 case in the DPRK,"
North Korea has further intensified quarantine and medical observation of foreigners entering the country according to the agency, and has freed over 70 foreigners without suspected symptoms from quarantine.
The top American general in South Korea said Friday, however, he is fairly certain North Korea has not been spared by the COVID-19 outbreak that began in neighboring China.
Iran reports big jump in cases and deaths
The death toll from coronavirus infections in Iran rose significantly on Saturday to 611 — almost 100 more from a day earlier, according to the Iranian health ministry.
One of the countries most deeply affected by the pandemic, there are 12,729 confirmed cases as of Saturday, up from 11,364 on Friday.
Violinist performs balcony concert in locked down Italy
A violinist performed a balcony concert for neighboring apartments in Bologna, Italy on Friday as the country continues its strict lockdown measures.
The video filmed by Bologna-resident Rudi De Fanti has been viewed more than 600,000 times on Twitter so far.
There has been much musical solidarity in Italy in the past week. Taranto residents sung from their homes, and a viral video that has more than 2 million views shows Italians singing a traditional folk song in harmony from their balconies in Siena.
A video released by the Carabinieri — an Italian policing agency — shows members of the agency in a "loud flashmob" playing music from buildings, with a caption saying "music unites people."
What does coronavirus mean for the 2020 election?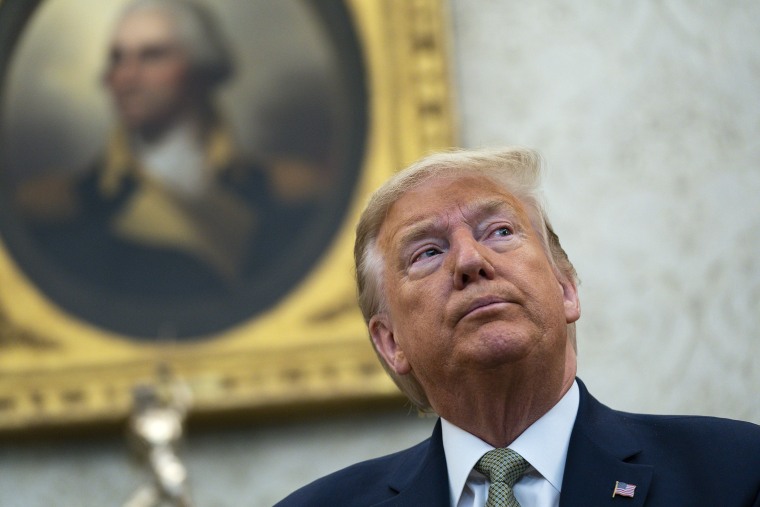 Two weeks ago, Bernie Sanders was the Democratic presidential front-runner, the U.S. economy was humming and President Donald Trump had reason to be optimistic about his re-election prospects.
Then the first American died from the coronavirus. The campaign as we knew it would soon be over.
Washington Monument to close temporarily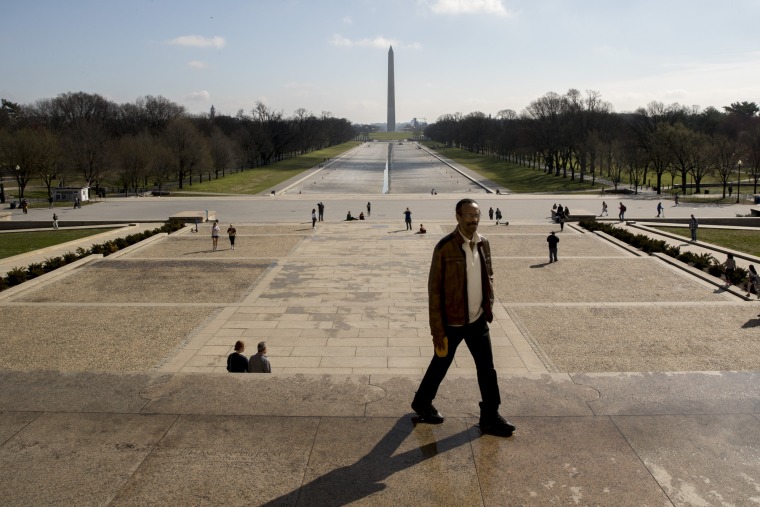 The National Park Service temporarily suspended elevator tours in the Washington Monument starting Saturday, citing safety concerns. Visitors can still see the Washington Monument grounds as well as other monuments along the National Mall. A reopening date has not yet been determined.
China sees imported cases exceed new local infections for first time
The number of new coronavirus cases imported into mainland China from overseas surpassed the number of locally transmitted new infections for the first time on Friday, data released by the country's National Health Commission showed on Saturday.
Of mainland China's 11 new reported cases on Friday, seven were imported internationally. Only four of those — all in the virus epicenter of Hubei province — were locally transmitted.
The other seven were all detected in travelers coming into China from overseas, specifically Italy, the United States and Saudi Arabia, according to local authorities.
This new data seems to underscore how China — where the outbreak began — appears to now face a greater threat of infections from outside its borders, as it continues to slow the spread of the virus domestically.
Britain takes different approach to coronavirus outbreak, but why?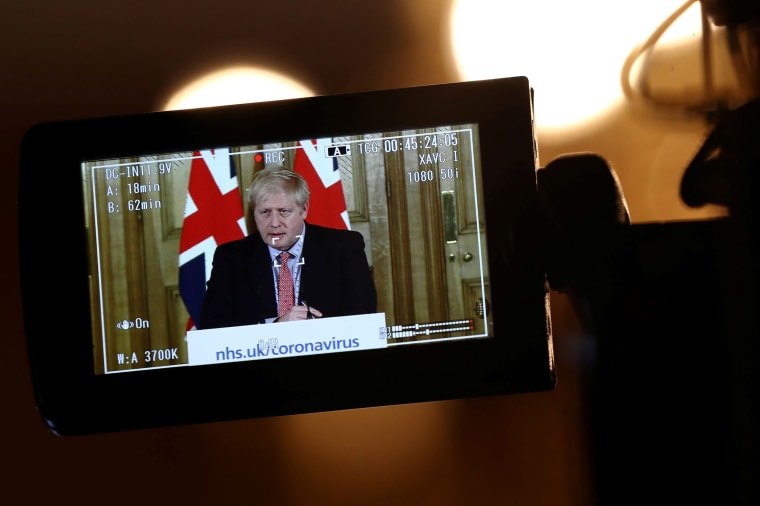 The United Kingdom is becoming increasingly isolated in its response to the coronavirus pandemic. It is one of the only major countries of Western Europe to impose few, if any, restrictions on daily life.
The U.K.'s tactics, which are backed by its top team of epidemiologists and behavioral psychologists, have left many here asking: Why do our experts disagree with those in most other countries?
All arrivals to New Zealand must self-isolate: PM
New Zealand Prime Minister Jacinda Ardern said on Saturday that everyone entering the country from midnight Sunday must self isolate for 14 days in an effort to contain the spread of the virus, according to Reuters.
Ardern said these were "far-reaching and unprecedented" measures to tackle a global pandemic. She also said that all cruise ships will also be told not to come to the country until June 30.
New Zealand has six confirmed cases as of Saturday and has not recorded any deaths.
Also in the region, the Australian government minister who was diagnosed with a coronavirus infection just a week after meeting Ivanka Trump and Attorney General William Barr said Saturday that he was "feeling much better."
Peter Dutton told Sydney radio station 2GB that his fever had come down but that his throat was still sore. He added that he did not start exhibiting symptoms until March 13. Dutton met people at the White House on March 6.
Manila to impose month-long curfew
The Philippines will impose a month-long curfew in the capital region of Metro Manila which, if implemented fully, would be among the strictest in in Asia.
The nighttime curfew will take effect on March 15 to April 14 from 8 p.m. to 5 a.m. Manila authorities announced at a news conference Saturday. Some employees, however, will be exempt from the lockdown.
Mayors will issue local ordinances for the temporary closure of malls — some of the largest in the world — and establishments, exempting shops offering essential services like groceries, banks and pharmacies.
This comes as the Philippines reported its sixth death on Saturday.
Meanwhile, Philippine President Rodrigo Duterte tested negative for the virus an official said Friday.
Latin American states take new measures as first cases confirmed
Guatemala will ban arrivals from the United States and Canada starting Monday in order to fight the spread of coronavirus, the country's president, Alejandro Giammattei, said in a televised address Friday. Earlier in the week, the country banned arrivals from European countries, China, Iran, South Korea
Guatemala announced its first case of confirmed coronavirus infection on Friday.
Elsewhere the region, Venezuela confirmed its first two cases of the coronavirus Friday prompting neighboring Colombia to close its shared border from Saturday morning.
Colombian President Ivan Duque also said late Friday that the country, which has 16 confirmed cases as of Saturday, would not allow visitors who have been in Europe or Asia from entering the country.
Bolivia, Paraguay and Peru all suspended European flights in the past week.
Apple closing all stores outside China
Apple is closing all its retail stores outside China until March 27 in order to protect workers and help stop the spread of the coronavirus illness COVID-19, the company announced early Saturday. The company is also committing $15 million to help with the worldwide response to the crisis, CEO Tim Cook said. 
Apple's stores in China have already re-opened. The company said it learned lessons about best practices and the situation in China, which is where the coronavirus outbreak began.
"One of those lessons is that the most effective way to minimize risk of the virus's transmission is to reduce density and maximize social distance," Apple said.
"All of our hourly workers will continue to receive pay in alignment with business as usual operations," Apple said.
Montana has first presumptive cases
Four people in Montana have presumptively tested positive for the novel coronavirus, the governor said Friday.
The four people – three men and a woman, in Gallatin, Yellowstone, Silver Bow, and Lewis and Clark counties – appear to be the first reported within the state. They were described as being in their 40s and 50s.
Montana's health department previously said that a Montana resident had tested positive but that the patient got the coronavirus illness COVID-19 out of state and has not yet returned.
Tests are considered presumptively positive until they are confirmed by the Centers for Disease Control and Prevention.
Montana's cases mean that 49 out of 50 states and Washington, D.C., and Puerto Rico, have reported confirmed or presumptively positive cases, according to an NBC News count of reports. As of Friday, West Virginia's health department has not reported any positive cases, but said tests were pending for five people.
President's doctor says Trump doesn't need to be tested
The president does not need to take a test to determine if he's positive for coronavirus because two interactions he had with known patients were "low risk," a White House doctor said in a memo released Friday.
The memo was made public hours after Trump said he would be tested.
"Not for that reason, but because I think I will do it anyway," the president said Friday when asked about his interaction at his Mar-a-Lago resort last weekend with an aide to Brazilian President Jair Bolsonaro, Fabio Wajngarten, who turned up positive.
Physician to the president, Sean P. Conley, argued that because Trump's interaction was minimal, including a handshake, and because Wajngarten and another patient were not exhibiting symptoms at the time they socialized with the president, Trump's unlikely to get the virus.
Pentagon halts all domestic travel starting Monday
In response to the global coronavirus pandemic, the Pentagon is imposing new travel restrictions on employees, including service members and their families. The limits will start Monday, the Department of Defense announced Friday night.
All domestic travel will be stopped as of next week. This includes domestic travel, permanent change of station and temporary duty. Civilian hiring at Department of Defense installations will also be halted.
Roundup of coronavirus coverage
They survived the coronavirus. Then they tested positive again. Why? [The Los Angeles Times]
Why do we touch strangers so much? A history of the handshake offers clues [National Geographic]
Las Vegas books scramble for content day after sports stopped [Las Vegas Review-Journal]
Social distancing: This is not a snow day [Medium]
Everybody ready for the big migration to online college? Actually, no [The New York Times]
The coronavirus is creating a huge, stressful experiment in working from home [The Atlantic]