As many as 240,000 people in the U.S. could die from COVID-19 — and that's only with strict social distancing measures in place, one of the government's top doctors warned Tuesday.
Dr. Deborah Birx, Vice President Mike Pence's coronavirus response coordinator, said that between 1.5 and 2.2 million could die without the intervention.
Already, the death toll in the United States has surpassed the number of people killed on Sept. 11, 2001. According to NBC News' tally, the disease has killed 3,768 people and infected more than 185,000.
The numbers continued to rise as Wall Street ended one of its worst quarters in history. The Dow Jones was down by 400 points — a quarterly loss of 22 percent — while the S&P 500 recorded its worst three months since 1938. The Nasdaq, meanwhile, closed down at just under 1 percent.
Full coverage of the coronavirus outbreak
Download the NBC News app for latest updates on the coronavirus outbreak.
This coverage has ended. Continue reading April 1 coronavirus news.
WHO warns COVID-19 epidemic in Asia, Pacific 'far from over'
The World Health Organization warned on Tuesday that the COVID-19 epidemic in Asia and the Pacific is "far from over."
"This is going to be a long-term battle and we cannot let down our guard. We need every country to keep responding according to their local situation," said WHO Regional Director for the Western Pacific Takeshi Kasai.
Takeshi also cautioned that countries still need to prepare for large-scale community transmission.
"We need to be clear that even with all of these measures, the risk will not go away as long as the pandemic continues. Rather, these measures can buy us valuable time to prepare," he said.
Animals roaming deserted towns and cities provide some light relief
Wild animals roaming around deserted towns and cities have provided some distraction from the onslaught of coronavirus updates.
Video clips of goats wandering around the seaside town of Llandudno in north Wales, U.K., have been seen more than a million times in total after they were uploaded by Andrew Stuart, a journalist with the regional newspaper Manchester Evening News.
Elsewhere, a wild boar was apparently spotted in Barcelona, Spain; a town in Poland saw a herd of deer walking around a normally busy town, according to the Krakow Gazette, while a pod of killer whales was spotted near Metro Vancouver's North Shore, CBC reported.
Barcelona soccer stars take 70% pay cut to guarantee staff wages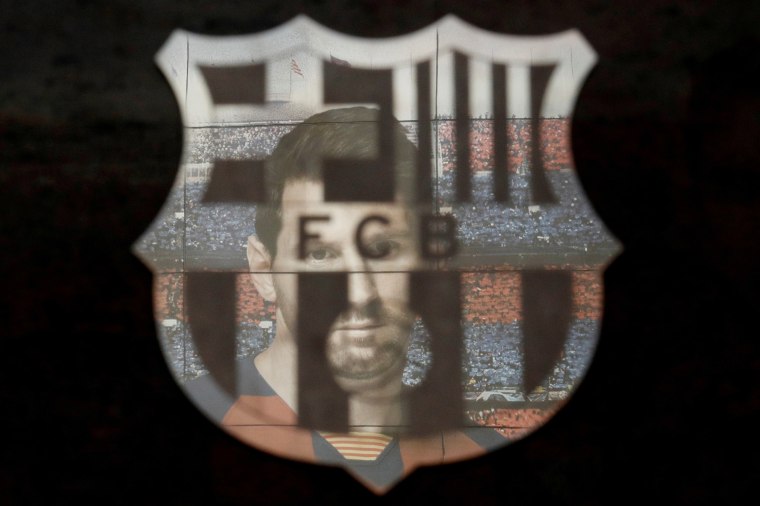 Players on Barcelona's famed soccer team said they would take a 70% pay cut to ensure the wages of non-sport staff amid economic turmoil caused by the coronavirus pandemic.
The club, which counts mega stars like Lionel Messi in its ranks, said in a statement on Monday that its top players agreed to the reduction in their salaries for the entire duration of the lockdown imposed earlier this month. 
The club said the help from the players will allow them "to guarantee 100% of the wages" of the non-sport related jobs with the club. 
The coronavirus pandemic has shut down much of the sport industry, leaving athletes and teams around the world unable to perform in front of the crowds and cutting into their profits.
Belarusian leader bucks coronavirus 'psychosis,' plays hockey
While officials from Montreal to Moscow have placed populations under some form of lockdown designed to slow the spread of the coronavirus, one man continues to hold firm to the notion that the rest of the world has lost its mind: Belarusian President Alexander Lukashenko.
For weeks now, he has downplayed the threat of COVID-19. Instead of preparing his nation for the worst, he has routinely and openly questioned the world's response to the virus, using the word "psychosis" to describe the global response several times since early March.
Meanwhile, he has made a point of keeping factories, stores, cultural and sporting events open. The Belarusian Health Ministry has reported just 152 cases of the coronavirus. Neighboring Russia reported 1,836 as of Monday.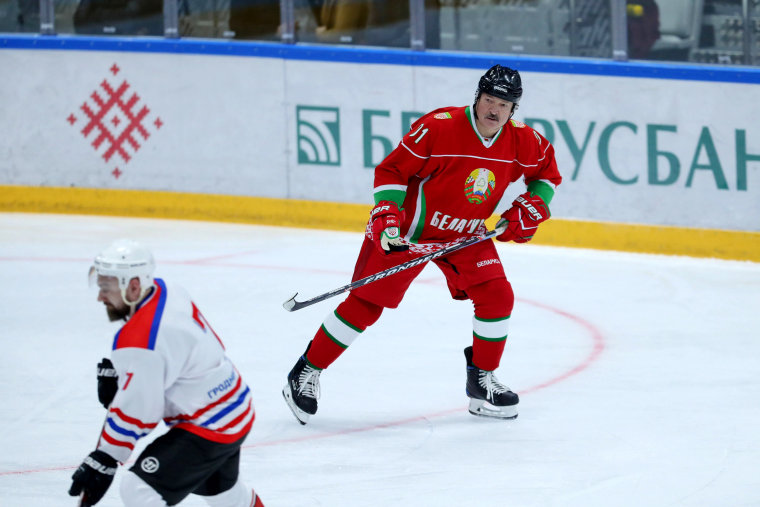 Italy to extend lockdown until Easter, honor victims with moment of silence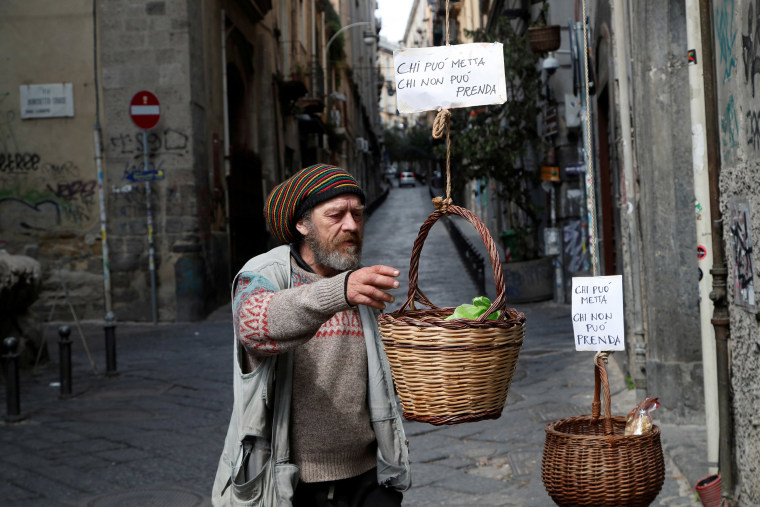 Italy's government on Monday said it would extend its nationwide lockdown, due to end on Friday, until at least the Easter season in April.
The death toll has risen by 812 in the last 24 hours, the Civil Protection Agency said, reversing two days of declines, bringing the total death tally to 11,591.
The number of new cases rose by just 4,050, the lowest increase since March 17, reaching a total of 101,739. However, the decline in the rise of new infections may be partly explained by a reduction in the number of tests, which were the fewest for six days.
On Tuesday, flags will be flown at half mast across Italy and a minute of silence will be observed to commemorate the victims of the coronavirus.
What steps can help a small business?
Egypt lights up pyramid and encourages people to stay home
Supermarkets boom in U.K. as shoppers fill their carts
The United Kingdom is in the midst of a supermarket boom as Britons stock up on groceries during the country-wide lockdown. Retail analysis firm Kantar said in a report Tuesday that supermarket sales had grown by more than 20 percent in March to 10.8 billion pounds ($13.3 billion), making it biggest month for sales on record, eclipsing any pre-Christmas period.
In the 12-week period to date, which gives a more reliable snapshot, overall sales were up 7.6 percent — still the fastest growth in a decade. An extra 200 million pounds ($246 million) was spent on alcohol compared to the previous month, Kantar said.
Separate data from market research firm Nielsen said the U.K. spent at extra 1.9 billion pounds ($2.4 billion) on groceries in the four weeks to March 21.
The U.K. has the 8th most cases of Covid-19 in the world with almost 22,500 and more than 1,400 deaths, according to Johns Hopkins University.
France records its highest death toll in a single day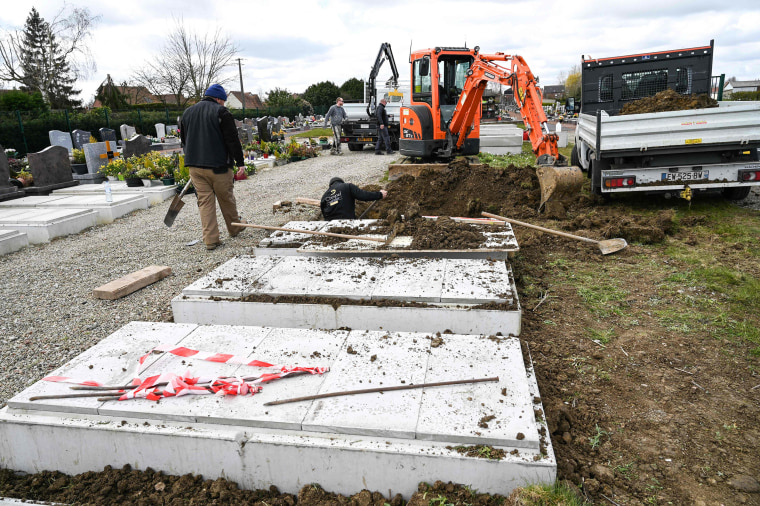 France reported 418 new deaths from the coronavirus on Monday, marking the highest number of deaths in a single day. 
The country's Director General of Health Jerome Salomon said the total death toll stood at 3,024, making France the fourth country to top 3,000 fatalities after China, Italy and Spain.
The overall number of confirmed cases has risen to 44,550, with 4,276 new cases reported. Salomon said more than 5,000 patients are in critical condition in intensive care. 
He added that France is on course to be performing 20,000 daily tests by the end of the week. 
Empire State Building celebrates 'heroic emergency workers'
China's manufacturing rebounds as virus controls ease
BEIJING — China's manufacturing rebounded in March as authorities relaxed anti-disease controls and allowed factories to reopen, an official survey showed Tuesday, but an industry group warned the economy has yet to fully recover.
The ruling Communist Party is trying to revive the world's second-largest economy after declaring victory over the coronavirus even as the United States and other governments shut down businesses.
The purchasing managers' index issued by the Chinese statistics bureau and the official China Federation of Logistics & Purchasing rose to 52 from February's record low of 35.7 on a 100-point scale on which numbers above 50 show activity increasing.
The federation and private sector economists cautioned the economy still faces challenges as manufacturers rebuild supply chains and authorities try to prevent a spike in infections as employees stream back to work.
NYC doctor: Feels like a tsunami is about to hit us
11 vets die at Massachusetts Soldiers' Home
The superintendent of a veterans facility in Massachusetts was placed on leave Monday, the same day it was reported that 11 residents had died, including at least five who had tested positive for the coronavirus illness COVID-19.
A state official said that test results are pending for five others who died at the Soldiers' Home in Holyoke. The status of the 11th person who died was unknown.
Eleven other residents have tested positive as well as five staff members, and an additional 25 veteran residents are awaiting test results. NBC affiliate WWLP of Springfield reported the deaths at the Soldiers' Home earlier Monday.
Los Angeles County sheriff reverses decision on closing gun stores
Los Angeles County's sheriff said Monday night that he will no longer seek to have gun stores closed under government orders requiring "non-essential" businesses to be shuttered.
Sheriff Alex Villanueva said in a statement that the change is due in part to federal guidelines about what are essential critical infrastructure workers. But the move also comes after the National Rifle Association and others sued.
The orders are designed to slow the spread of the coronavirus illness COVID-19. Villanueva said his office will investigate reports of any business that is not observing social distancing rules.