Medical marijuana pills or an oral spray made from cannabis may help ease some of the painful spasms caused by multiple sclerosis that make day-to-day life hard for patients, according to new guidelines from the American Academy of Neurology.
But the synthetic formulations of marijuana don't change the course of the disease and might cause unpleasant side-effects, the experts at the academy caution.
There is not enough evidence to make any recommendation on smoking marijuana for MS patients, stresses Dr. Vijayshree Yadav of Oregon Health & Science University, who led the team writing the guidelines.
Synthetic marijuana in pill form, including the Marinol brand, is legal for use in treating nausea and loss of appetite in cancer. An oral spray called Sativex is approved for treating MS symptoms in Britain but not in the U.S.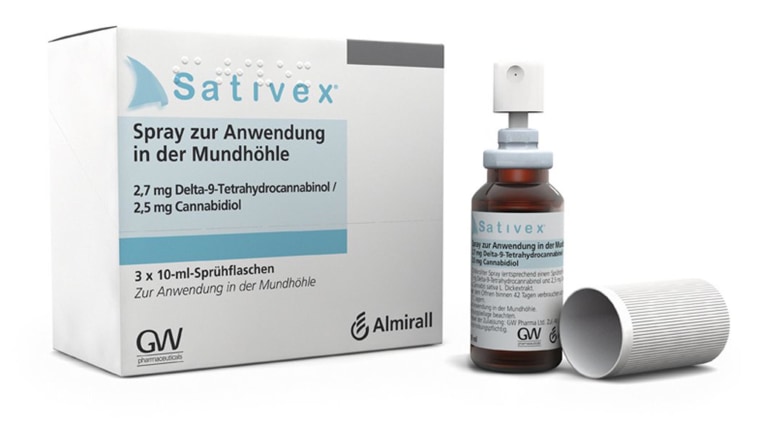 MS patients often seek alternative and complementary therapies because they have so few optionsfor the chronic and incurable condition, caused when the immune system mistakenly attacks the nerves. A review of those therapies found there's no evidence most of them work.
The review found that the herb Ginkgo biloba might help fatigue, but not thinking and memory problems. There's also some evidence that magnetic therapy may help fatigue.
There's also some evidence that reflexology, a treatment based on stimulating nerve connections, might help ease symptoms such tingling or skin numbness. There's no evidence that bee sting therapy or eating a low-fat diet with fish oil, help any symptoms, and Yadav's team noted that bee stings could cause potential fatal allergic reactions.
There's also no evidence that the so-called Cari Loder regimen that uses vitamins and amino acids, advocated by a British MS patient who died by suicide in 2009, helped symptoms.