Another case of rare "locally acquired" malaria, this one in the Washington, D.C., area, has been reported amid a string of such infections since May, officials said Friday.
The unidentified patient had not traveled recently outside the U.S., the Maryland Health Department said in a statement. The person was hospitalized and is recovering, it said.
Dr. David Blythe, the director of the health department's infectious disease division, said the patient was from the Washington area and had gone to a hospital after having experienced fever and sweating, NBC Washington reported.
It has been 40 years since Maryland has seen a case of locally acquired malaria, state Health Secretary Laura Herrera Scott said in the statement.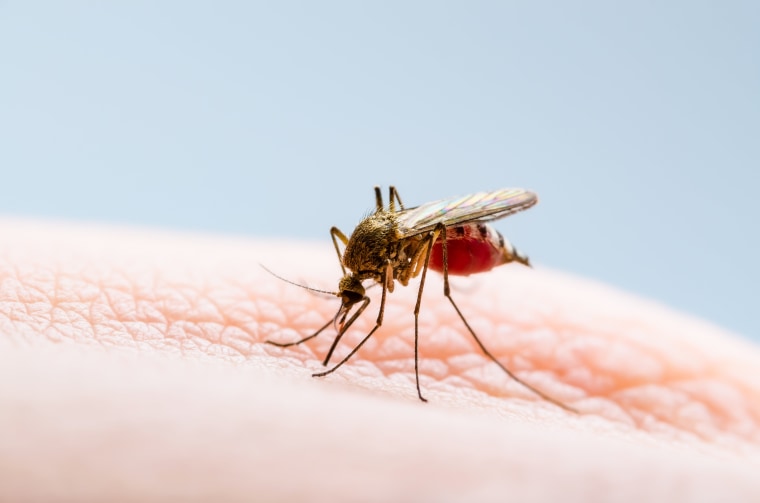 More than 2,000 cases of malaria are reported every year in the U.S., nearly all involving travelers who acquired the infection overseas.
Malaria, a mosquito-borne disease common in developing nations, was all but was considered eliminated from the U.S. by 1951.
Seven cases of locally acquired malaria in Florida and one in Texas have been reported since May, the Centers for Disease Control and Prevention reported in June.
There was no evidence of a connection between the Florida cases and the Texas infection, the CDC said. The Maryland patient had not traveled to those states, Maryland health officials said.
Malaria is still relatively rare in the U.S., and death is almost always prevented with treatment, the CDC said.
Blythe said it was possible the Maryland patient contracted the infection from a mosquito that got it from a traveler.
Herrera Scott said in Friday's statement that the Health Department plans to get to the bottom of the case.
"We are taking this very seriously and will work with local and federal health officials to investigate this case," she said.