Mahat Issa looks very small in the hospital bed, a saline drip taped to his plump little arm. In a nearby bed his younger sister Maida, 2, coughs and cries. They are among 14 children admitted to Minnesota Children's hospital, casualties of a measles epidemic that's currently spreading in Minneapolis.
Mahat, 3, and Maida luckily are not seriously ill any more but they were hospitalized for fever and dehydration, which can quickly weaken and kill very small children when they are too ill to eat or drink.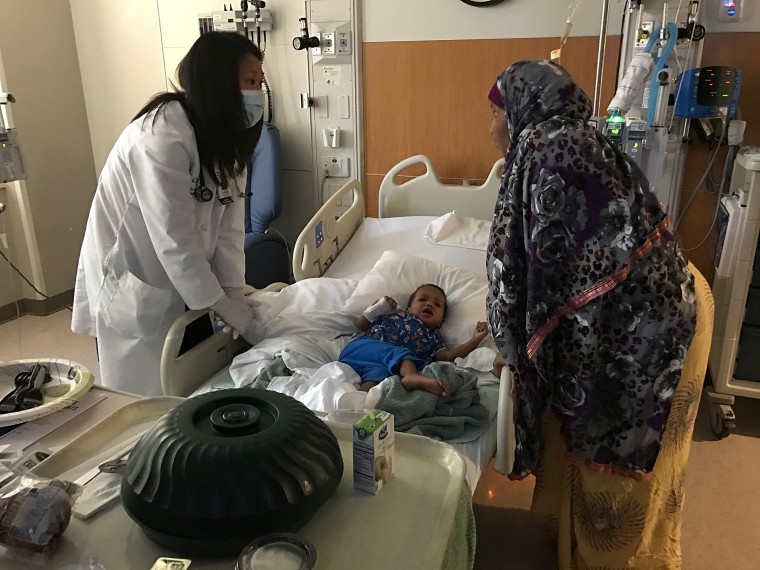 They're among 50 cases reported in the Minneapolis area, the state's largest measles outbreak in years. Most of the patients are in the city's large Somali immigrant community, which has been targeted by anti-vaccine activists urging them to skip or delay vaccinating their children.
"They were not eating. They were not drinking. They had … fever," Hodan Issa, the children's mother, told NBC News. She's been staying in the hospital room with the two children, isolated from her other two, including a six-month-old baby too young to be vaccinated yet.
Related:Measles Outbreak Caused by Vaccine Skeptics
Measles is one of the most highly contagious viruses known. Ninety percent of people exposed to the virus will get infected if they have not been vaccinated.
While most kids recover after a rash, fever and perhaps a cough, it can lead to serious complications from pneumonia to encephalitis, a brain inflammation that can cause permanent disabilities and sometimes can kill.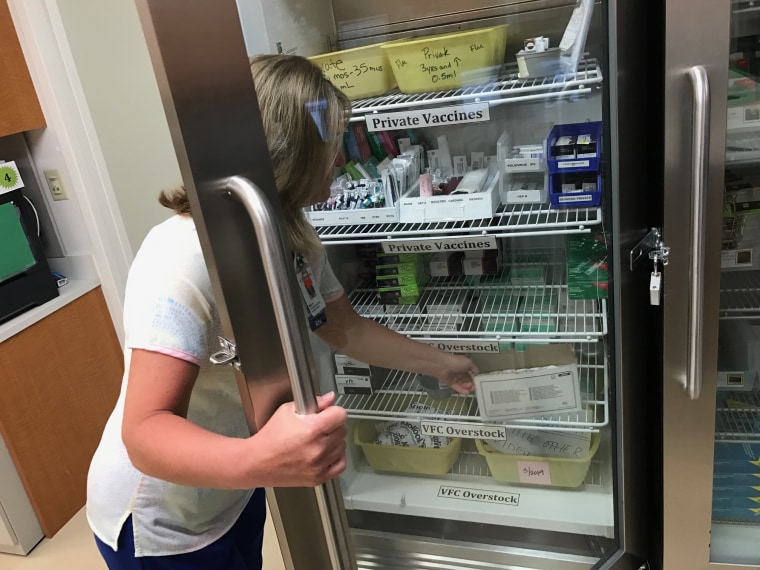 Nurse Practitioner Patsy Stinchfield, senior director of infection control at Children's Minnesota, has seen it. In 1990 an epidemic of measles caused 100,000 cases across the U.S.
"Here in Minnesota we had 460 cases," Stinchfield told NBC News.
"That was my first year working here and we had three children die in Minnesota from measles and two of them died right here at our hospital."
The hospital has treated 34 children during the outbreak, most sent home after being treated for low blood oxygen caused by pneumonia, high fevers and dehydration.
"It is not a simple rash disease. It is a disease that can take one to two people's lives per every 1,000 cases," Stinchfield said.
Related: Measles Vaccine Gap Puts U.S. at Risk
"It can be a virus that gets into your brain and cause encephalitis, brain damage, blindness, deafness… It can get into your lungs and cause permanent lung damage," she added.
"We have seen a dramatic uptick in MMR vaccination."
One child has been hospitalized for two weeks, said Kris Ehresmann, infectious disease director at the Minnesota Department of Health.
"This isn't benign," Ehresmann said.
"One of the challenges we face is all of the misinformation that has been targeted at the Somali community," she added.
"Starting in 2008, when there was an observation that there was disproportionate number of Somali kids that were participating in Minnesota public schools special education services and right at that point the anti-vaccine folks started targeting the community," Ehresmann said.
Some vaccine skeptics claim the measles, mumps and rubella (MMR) vaccine causes autism, although many studies have shown it's not true.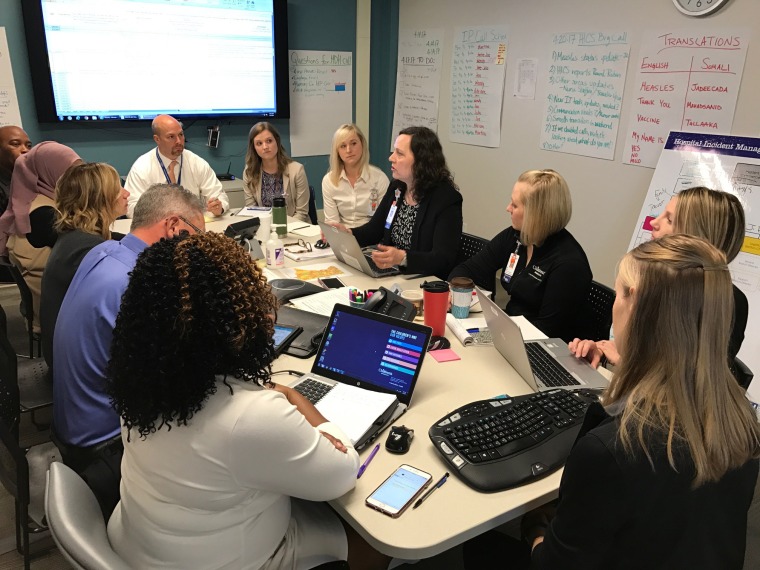 A former British doctor, Andrew Wakefield, lost his medical license for falsifying a study that he said showed the link, but he has been touring the U.S. with his message and has visited Minnesota several times, health officials said.
Before 2008, the vaccination rate for measles was above 90 percent among the Somali immigrant community in Minnesota. Now it's at 41 percent, Ehresmann said.
But the outbreak of measles has changed minds and the health department says people are now flocking to get their children vaccinated.
"We have seen a dramatic uptick in MMR vaccination," Ehresmann said.
Related: Measles Complication Can Kill Years Later
One was Yasmin Ali, playing with her daughter in a Minneapolis park. She'd heard the vaccine skeptic message to wait until her child was 5 to vaccinate.
"I saw that a lot of kids went to the hospital and after that I made a decision with my doctor to make an appointment to give her the vaccine," Ali said.
"Everybody, when I see them, I say 'go to the hospital and vaccinate your kid'... because it's good for your kids."
Many of the Somali immigrants knew the dangers of measles. They have seen it firsthand. "My sister, she's living in Somalia. They have got three children. One died," Issa said. But they thought measles was not a threat in the U.S. They thought it was safe to delay vaccinating their kids in Minnesota.
Somalia's suffering from a serious measles epidemic, according to the United Nations children's fund UNICEF. UNICEF reports 5,700 cases of measles in Somalia, where famine and cholera are also threatening refugees fleeing drought and conflict.