Doubts about vaccines helped fuel Minnesota's biggest outbreak of measles in decades, and attracted determined vaccine skeptics eager to exploit fear, health officials say.
But the outbreak has not only caught people's attention; it has helped demonstrate that anti-vaccine activists are wrong, state and county health officials say.
At least 48 people have been infected, nearly all of them children, and 11 kids are in the hospital with pneumonia and other dangerous complications, the Minnesota department of health says. They expect more.
The doubts and fears created a "natural experiment" in which vaccination rates plummeted, and disease broke out, said David Johnson, program manager with the Hennepin County Health Department.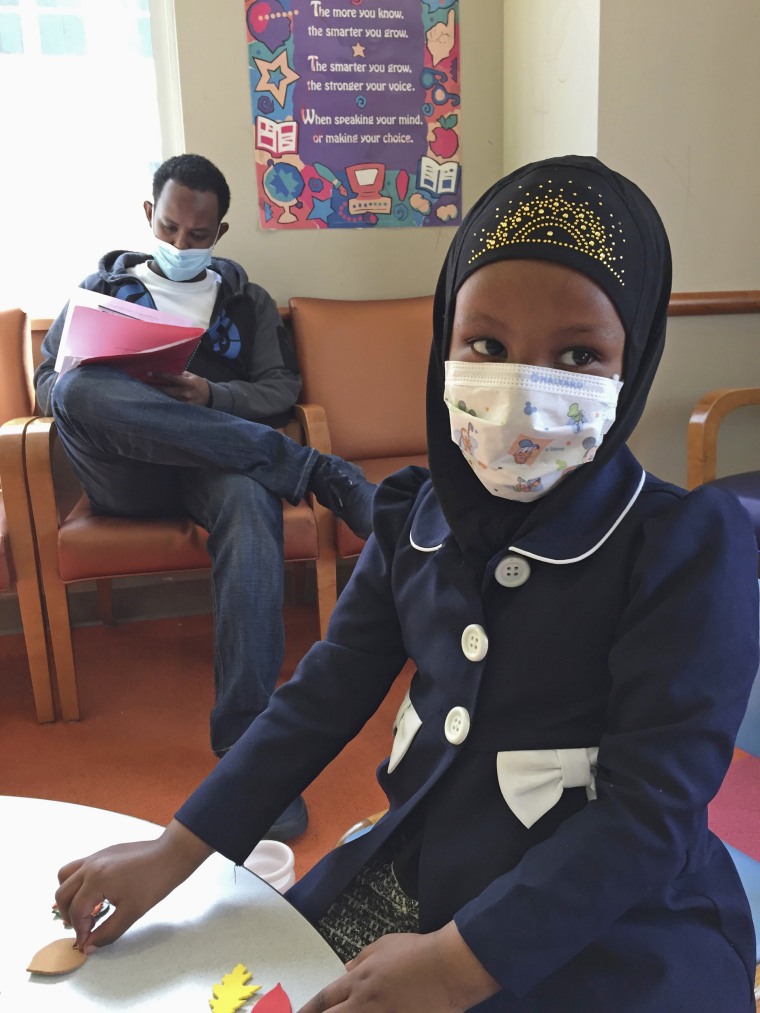 "What we have now is a community that was really influenced by these anti-vaccine groups. And they've performed a natural experiment: to forgo the measles vaccine based on this propaganda," Johnson told NBC News.
Somali immigrants have been the hardest hit by the outbreak, Minnesota's health department said.
"We've seen that the vaccine rates in the community that's being affected right now were once about the same or even a little higher than our average. They've dropped to about half of that," Johnson added.
"And unfortunately now we are seeing the result. Measles is spreading rapidly in the community and 11 children are hospitalized. And at the same time there is no evidence of any corresponding drop in autism in the community."
Related: Measles Outbreak Traced to Disneyland is Over
State and county health officials had been struggling to restore faith in vaccines among the Minneapolis-area Somali community for years. Autism rates do appear to be unusually high in the community, and parents looking for answers found long-discredited websites run by various groups claiming to show a link.
"They've performed a natural experiment: to forgo the measles vaccine based on this propaganda."
"The last project we were involved in we found that one in 32 Somali individuals have been diagnosed with autism from the severe end to mild," said Mohamud Noor, Director of the Confederation of Somali Community in Minneapolis. "It is being highlighted in the community. There is fear."
Noor, himself the father of four young kids 10 and younger, said he even considered delaying their vaccinations.
"I thought, why not wait a little bit?" he told NBC News. "That's someone who is as well informed as I. That message has been highly escalated and many people have been talking about it."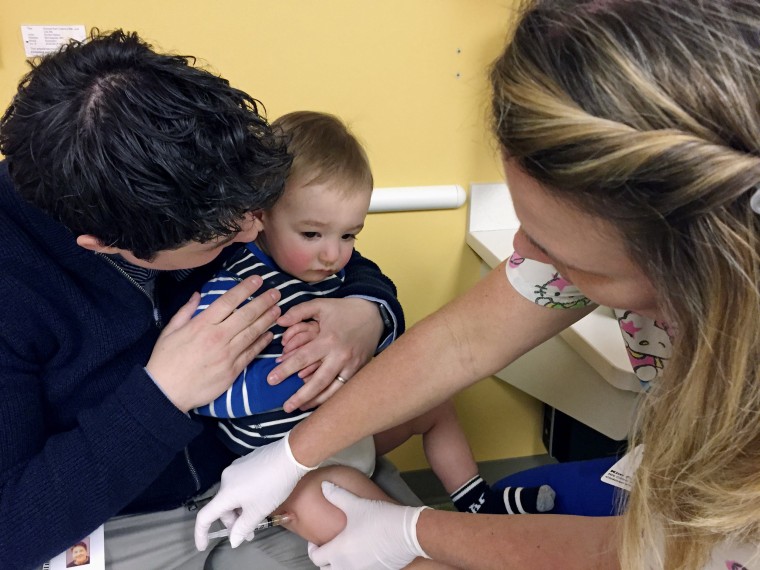 Then, late August, producers of the film "Vaxxed: From Cover-Up to Catastrophe" came to Minnesota. They've been back since, talking to concerned parents.
"There has been ongoing contact between outside groups who have come in and wanted to do organizing within the community that's affected here," Johnson said.
"And I think that's really unfortunate because some of the anti-vaccine propaganda is largely to blame for what's going on in our community."
Related: Fatal Measles Complication Kills Years Later
Noor said the anti-vaccine activists figured out they could not reach the approximately 25,000 members of Somali community by internet alone. They've come in person, and he says that's how the public health officials will also have to work.
"We are an oral society. We spread the information neighbor to neighbor. It is more of a communal discussion that spreads better than the internet," he said.
Although study after study has clearly demonstrated there is no link at all between vaccination and autism, vaccine critics continue to make their claims, using language of personal freedom and conspiracy theory to paint a picture of cynical doctors colluding with greedy pharmaceutical companies to promote harmful vaccines.
Related: De Niro Says Find the Truth But Experts Already Did
Often, they moderate their messages, saying they don't doubt all vaccines but simply want parents to be able to choose and want vaccines to be made safer.
Doctors say the vaccine schedule has been carefully studied and ensures that children are vaccinated at the right times to keep them safe. Altering it does no good for the kids and often puts them at risk of infection.
The so-called anti-vaxxer campaign distresses public health experts who see children needlessly sickened by vaccine-preventable diseases.
"We do have something we didn't have a few months ago in our community and that's people's full and undivided attention."
"These groups continue to fabricate and promote alternative facts that have no bearing on reality," Johnson said.
"They've preyed on parents' concerns about the health of their children and they've provided them false hope that avoiding the measles vaccine will somehow prevent autism, when in fact not vaccinating only serves to increase the risk of a child getting a disease and then spreading it to others."
If there is one positive note to the outbreak, it's that it has taken the conversation out of the shadows, said Johnson.
"We do have something we didn't have a few months ago in our community and that's people's full and undivided attention," Johnson said. "I think that's something that we are hoping to be able to use in order to help promote the messaging."
Related: Seven Vaccine Myths Debunked
And just what is the messaging?
"We tell the community that we know what causes measles," said Johnson. "Unfortunately, we don't know what causes autism."
While it's easy to prevent measles — with the vaccine — no one knows how to prevent autism. And while no vaccine is 100 percent safe, the measles, mumps and rubella (MMR) vaccine only rarely causes side-effects and it has been shown many times that autism is not one of them.
The Centers for Disease Control and Prevention has been studying how common autism is for years now. It's found it is a distressingly common diagnosis with somewhere between 1 in 45 and 1 in 68 kids having the condition.
Related: Measles Vaccine Prevents More Than Measles
There are certainly genetic links, and some evidence that infections in pregnancy — including those prevented by vaccines — might cause autism.
Public health experts have learned that it is important not to lecture parents worried about vaccines, but to listen to their fears, and to enlist familiar and trusted faces to help communicate.
"I think what it really comes down to is in communication what is important is trust," Johnson said.
"What these groups have told people is 'you can't trust the doctors. You can't trust the science. You can't trust the government. Trust us and we can show you how to protect your children from autism,'" Johnson said.
"They really exploited that relationship now in a way that's left children vulnerable to disease."
Researchers reported in 2015 that nearly 9 million U.S. children are not fully vaccinated against measles and risk getting infected.
Pockets of unvaccinated or undervaccinated kids helped fuel an outbreak linked to Disneyland that infected 147 Americans linked to the festering controversy over vaccinating children.
Measles was eliminated in the U.S. in 2000, but a few imported cases come in every year. These can spread if people are not fully immunized. Globally, there are around 20 million cases and more than 145,000 children die of measles every year.
The CDC says so far this year 61 people from 10 states (California, Florida, Michigan, Minnesota, Nebraska, New Jersey, New York, Pennsylvania, Utah, and Washington) were reported to with measles.
In 2016, 70 cases were reported. CDC says 2014 was a record year with 667 cases.