Michigan Gov. Rick Snyder refused Thursday to say when he knew the Flint water crisis — children being poisoned by lead from their drinking taps — was being mishandled.
At a press conference after a meeting with the city's mayor, Snyder said reporters and the public would have to wait for the final report on the public health debacle.
"We're going to do this in a comprehensive fashion, not a piecemeal fashion," Snyder said to repeated questions about his role.
Earlier this week, the Republican declared a state of emergency over the elevated lead levels — which began when Flint switched water sources in April 2014 to cut costs.
But an internal email obtained by Virginia Tech researchers shows that the governor's office knew months ago that Flint's families had reason to be worried about the problem and the response.
"I'm frustrated by the water issue in Flint," Dennis Muchmore, then chief of staff to Snyder, wrote in the email to a top health department staffer in July.
"I really don't think people are getting the benefit of the doubt. Now they are concerned and rightfully so about the lead level studies they are receiving," Muchmore said.
"These folks are scared and worried about the health impacts and they are basically getting blown off by us (as a state we're just not sympathizing with their plight)."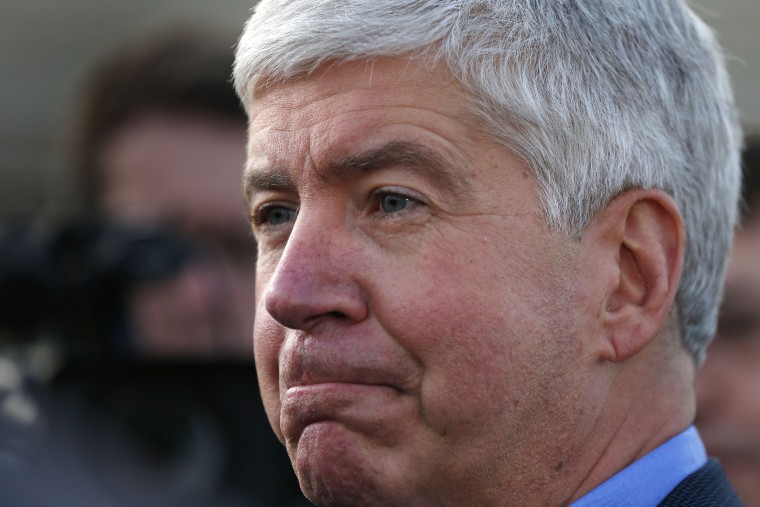 Referencing the email, a reporter asked Snyder: "What did you know and when did you know it?"
After saying the report would provide those answers, Snyder was pressed again, grew testy but refused to provide any specifics.
In response to another question, Snyder acknowledged that many of Flint's 100,000 residents don't trust him.
"You have to earn trust," he said. "We want to work closely together to earn the trust of the people of Flint."
Snyder spoke after meeting with Flint's newly elected mayor, Karen Weaver, about an action plan. He said an interagency group would be established to work on more lead testing, more water filters, and long-term followups of those exposed to the lead.
"This is a situation that no one wished would have ever happened," Snyder said, apologizing for the state's role in the mess.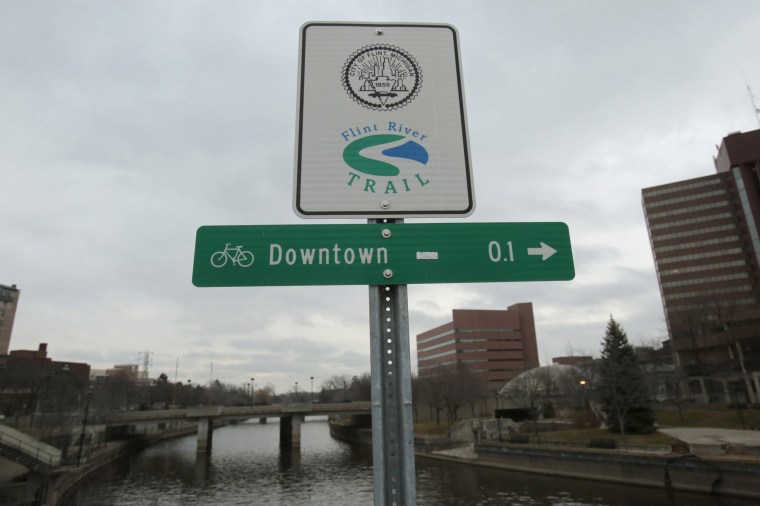 The problems with Flint's water — which include copper and bacteria, in addition to lead — began after the city stopped using Detroit's water supply and began taking it from the Flint River, which has a high salt content.
The new water corroded the pipes it flowed through and lead from those pipes leached into the system. Virginia Tech professor Marc Edwards told NBC News that for as little as $100 a day, the city could have added phosphates to the water to correct much of the problem but failed to do so.
Flint has switched back to Detroit's water and has started adding phosphates, and about 23,000 water filters have been handed out for free.
However, Snyder and Weaver both sidestepped a question about whether anyone's health is at risk from the water today.