A pharmaceutical company has issued a voluntary nationwide recall of a popular blood pressure medication, hydrochlorothiazide, after a lot of the company's product was found to be mislabeled, the Food and Drug Administration said this week.
The labels of the Accord Healthcare bottles say they contain 100 12.5-milligram tablets of hydrochlorothiazide, but they actually contain 100 25-milligram tablets of spironolactone, a drug used to treat heart, liver and kidney failure, the FDA said in a statement issued Monday.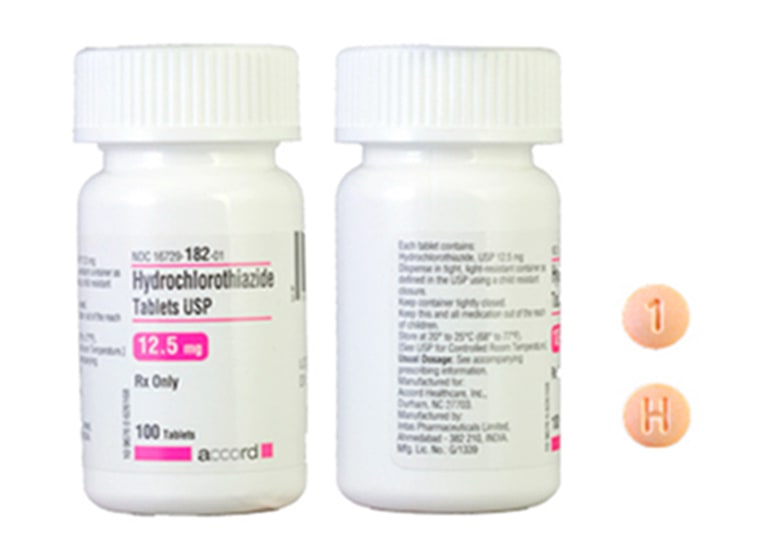 Accord does not believe that other lots of hydrochlorothiazide are involved in the mix-up, the FDA said, adding that Accord learned of the error after a pharmacy alerted the company. The recall does not affect hydrochlorothiazide sold by other drug companies.
Spironolactone is commonly used to treat fluid retention, or edema, in patients with heart, liver and kidney failure. The drug is also frequently used to help control high blood pressure and increase potassium in the blood. Common side effects are mild nausea, vomiting, diarrhea, dizziness, leg cramps, headache, and difficulty having an erection.
The FDA said spironolactone could increase potassium levels in some patients, potentially leading to life-threatening situations. Taken in large doses, spironolactone, sold under the brand names Aldactone and CaroSpir, can cause arrhythmia. Patients who experience racing heart or chest pain are encouraged to see their doctors immediately.
No injuries have been reported, the FDA said.
Hydrochlorothiazide 12.5-milligram tablets are light orange to peach-colored, round and printed with an H on one side and a 1 on the other.
Patients whose pills do not match that description should return them to the pharmacy or doctor who issued them, the FDA said.
FOLLOW NBC HEALTH ON TWITTER & FACEBOOK