A popular North Carolina water park suspended part of its operation Friday after health officials found evidence of a brain-destroying amoeba in the water there.
An Ohio teenager died earlier this week after visiting the U.S. National Whitewater Center near Charlotte. Now officials say they've found evidence of the microbe in the water, and have closed the affected parts.
"The U.S. National Whitewater Center, after discussion with the Centers for Disease Control (CDC) and local health officials, has decided to temporarily suspend all whitewater activities effective immediately," the Center said in a statement Friday.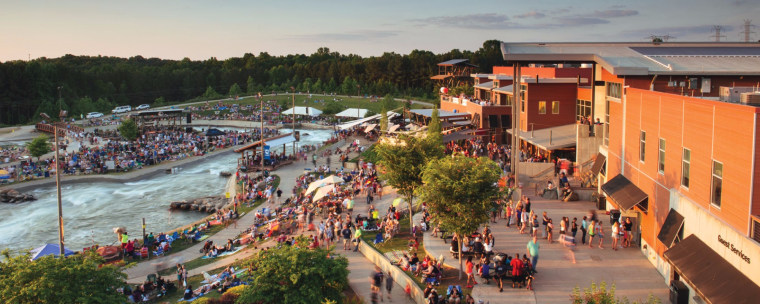 "This decision was made by the Whitewater Center after initial test results found Naegleria fowleri DNA was present in the whitewater system," it added.
"Only whitewater activities are suspended."
"Initial test results found Naegleria fowleri DNA was present in the whitewater system."
No one quite understands why the amoeba, called Naegleria fowleri, occasionally kills people. It's often found in warm bodies of water such as lakes or ponds, yet cases of infection are rare. It's also been linked to the use of sinus-rinsing neti pots.
But it can, rarely, get into the sinuses and from there, infect the brain. Then it can cause meningitis as well as meningoencephalitis, an inflammation that can destroy brain tissue. It's almost always deadly.
Although the risk is extremely low, experts say people worried about infection should avoid getting water up their noses.
Related: Killer Amoeba Found in New Orleans Tap Water
In 2013, the one-celled organism killed a 4-year-old Mississippi boy who likely got it playing on a back yard Slip 'N Slide. It was later found in New Orleans area tap water, and officials said local tap water likely was not disinfected properly.
The North Carolina park says it disinfects the water used throughout the facility.
"The water contained in the whitewater channels is in a closed loop system comprised entirely of concrete. The water is disinfected with ultraviolet radiation and filtered with a disc filtration system. The UV system is a constant application and treats 12 million gallons of water every 24 hours," the park said in a statement.