It's not exactly perfect sensation, but Igor Spetic says he can feel a tingling when he uses an experimental new prosthetic hand developed at Case Western Reserve University in Cleveland. He's one of two men using an artificial hand attached to long-term implants that not only give him some feeling, but better control.
Best of all, the pain is gone.
"My hand felt like it was being crushed all the time," Spetic told NBC News. "When they started the stimulation, they relaxed the arm so much I don't feel the pain any more."
Dr. Michael Keith and Dr. Robert Anderson from Case Western implanted three electrode cuffs in Spetic's forearm. The prosthetic then attaches to the electrodes, a process that takes about an hour.
They put two cuffs into the arm of Keith Vonderhuevel, of Sidney, Ohio.
"The sense of touch actually gets better," said Vonderhuevel, who lost his hand in 2005. "They change things on the computer to change the sensation."
"My hand felt like it was being crushed all the time."
"When I have the tingling, usually it's in my thumb and my index finger," Spetic said. "I don't always know what the object is because I am blindfolded, but I can tell I have something in my fingertips."
Sometimes it feels like sensing someone's pulse just under the skin, he said. Other times, it feels like tissue paper lightly passing over his fingertips.
It makes it easier to pick up objects, Spetic says, and means he could do that without having to focus and concentrate on it.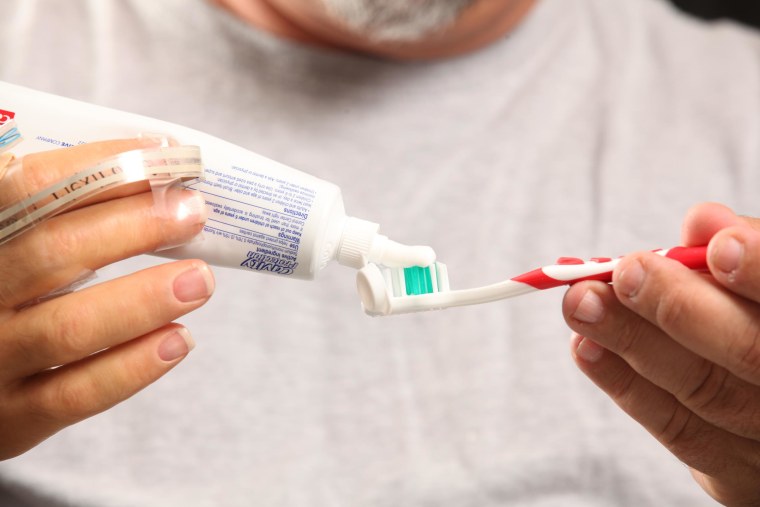 Spetic is one of three patients featured in reports in new prosthetic technology in the journal Science Translational Medicine this week. Other groups have tried to help users of prosthetics feel sensation, but eventually the sensations disappear. Electrodes trailing over the skin are impractical, also.
"Our goal is not just to restore function, but to build a reconnection to the world. This is long-lasting, chronic restoration of sensation over multiple points across the hand," said Dustin Tyler, an associate professor of biomedical engineering at Case Western Reserve and director of the research. "The work reactivates areas of the brain that produce the sense of touch."
Spetic has successfully used the new system for two and half years and Vonderheuvel for a year and a half.
In a second report, Max Ortiz-Catalan of Chalmers University of Technology in Gothenburg, Sweden, and colleagues said a patient using an artificial arm directly connected to his bone, nerves and muscles reports it feels almost like a natural arm. The prosthetic arm is anchored to the bone using a titanium rod. Implanted electrodes are woven under the skin for constant sensory feedback to help stimulate nerves.
"The accident was a wake-up call."
"We have used osseointegration to create a long-term stable fusion between man and machine, where we have integrated them at different levels," Ortiz-Catalan said in a statement.
"The artificial arm is directly attached to the skeleton, thus providing mechanical stability. Then the human's biological control system, that is nerves and muscles, is also interfaced to the machine's control system via neuromuscular electrodes. This creates an intimate union between the body and the machine."
The man, who lost his arm 10 years ago, isn't named. He's a truck driver and says he can clamp loads to his trailer, unpack eggs and tie his children's skates.
Spetic, 48, lost his hand when an industrial hammer crushed it. He says he's had "why me" moments but volunteered for the study in the hope of helping other amputees. Now he hopes he can use the prosthetic permanently — something that isn't clear he can do yet.
Something else good came out of his accident. Spetic married his girlfriend of 25 years. "The accident was a wake-up call," he said. "It gave us a little push."