A Nevada woman who had traveled to India died from a rare superbug that could not be killed by any antibiotic available in the U.S., doctors said Friday.
It's not the first U.S. death from a near-ultimate superbug, but it's a reminder that unkillable bacteria are evolving and spreading, public health experts said.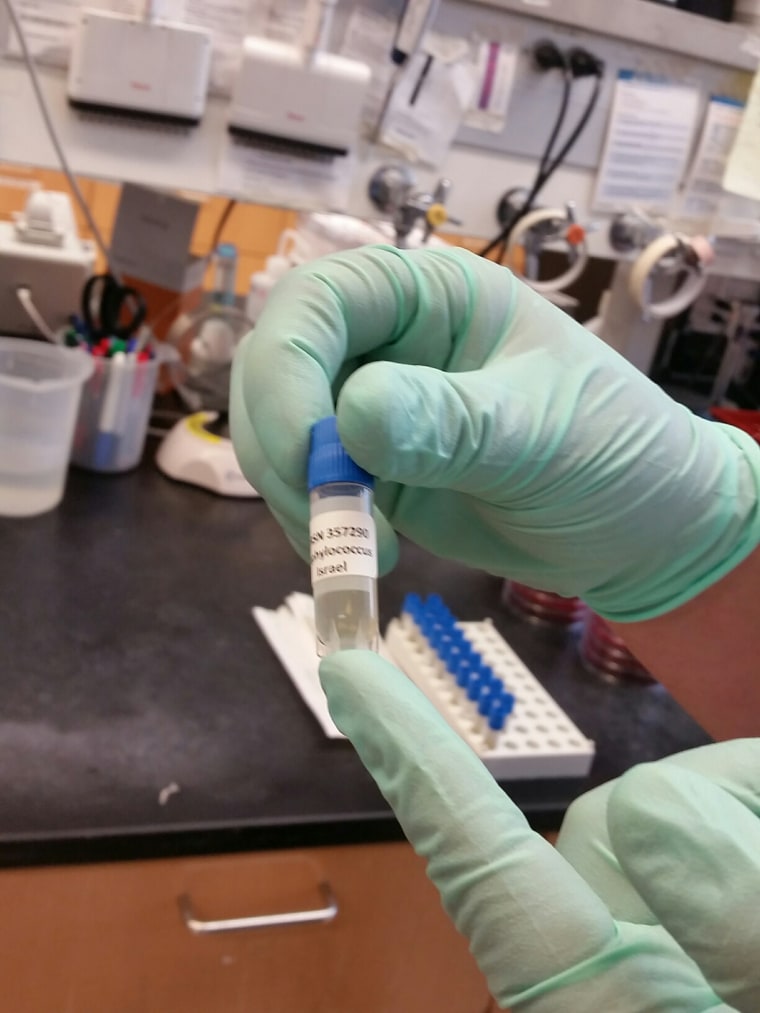 "We have a shrinking world," said Randall Todd of the Washoe County, Nevada health department.
The woman, in her 70s, died last August. Tests showed she had been infected with an antibiotic-resistant bacterial group called carbapenem-resistant Enterobacteriaceae (CRE). Worse, this one carried a feared mutation called NDM-1.
CRE refers to a family of drug-resistant bacteria. They've evolved so that a whole class of antibiotics cannot kill them, making them into what are known as superbugs. If they get into the bloodstream and cause an infection, CRE germs kill half their victims.
"It just evolved too fast. The physicians tried their best to rescue her."
The NDM-1 mutation makes it even more drug-resistant. While most CREs in the U.S. can be killed with some last-ditch antibiotics, those carrying this mutation resist even more types of antibiotic. Worse, it's often unpredictable which drug will work.
Luckily, quick-thinking hospital staff isolated her soon after she was admitted in August and no one else caught the infection, Dr. Lei Chen of the Washoe County Health District told NBC News.
Chen and colleagues described the case in the Centers for Disease Control and Prevention's weekly report on disease.
Related: Nightmare Bacteria Found in U.S.
Tests showed the bacteria carried the NDM-1 mutation and no drug available in the U.S. treated the infection. Even the last-ditch antibiotic, one called colistin, failed to help.
"The patient developed septic shock and died in early September," they wrote.
"During the two years preceding this U.S. hospitalization, the patient had multiple hospitalizations in India related to a right femur fracture and subsequent osteomyelitis of the right femur and hip; the most recent hospitalization in India had been in June 2016," they added.
"We feel it likely this is where the infection was acquired," Todd said. "Hospitals should be reminded that they have got to take a travel history and be open to the possibility that an uncommon infection might be responsible."
Related: Feared Superbug Gene Showed Up Last Year
Infectious disease specialists live in fear of superbugs, which are becoming more and more common. Not only can bacteria evolve mutations that allow them to escape the effects of antibiotics, but they can swap genes with one another and change even faster that way.
Hospital staff scrambled, but everything happened too quickly, Chen said. "It happened very fast," she said. The county health department was called in and staff worked round the clock over the Labor Day weekend to identify the infection, sending samples to the CDC for specialized testing and advising the doctors treating the patient.
"It just evolved too fast. The physicians tried their best to rescue her," Chen said.
Related: WHO Labels Superbugs a Fundamental Threat
"Antimicrobial susceptibility testing in the United States indicated that the isolate was resistant to 26 antibiotics," the team wrote.
The bacteria did not resist every single known antibiotic. Testing showed it probably could be killed with an antibiotic called fosfomycin. But it's only available in pill form in the United States and is approved for use against cystitis, not the serious infection that was killing the patient. "An intravenous formulation is available in other countries," the team noted.
And the patient died before doctors could even discuss whether to try it.