New testing shows that not all bicycle helmets protect people in the same way, and that price is not a good guide for buying a helmet, researchers said Tuesday.
A joint project at Virginia Tech with the Insurance Institute for Highway Safety found that standard testing required by the Consumer Product Safety Commission doesn't find all the potential flaws in bike helmets.
Perhaps surprisingly to some, the "urban" style helmets that look like they cover more of the head appear to provide less protection than the sleeker road helmets, the Virginia Tech team said.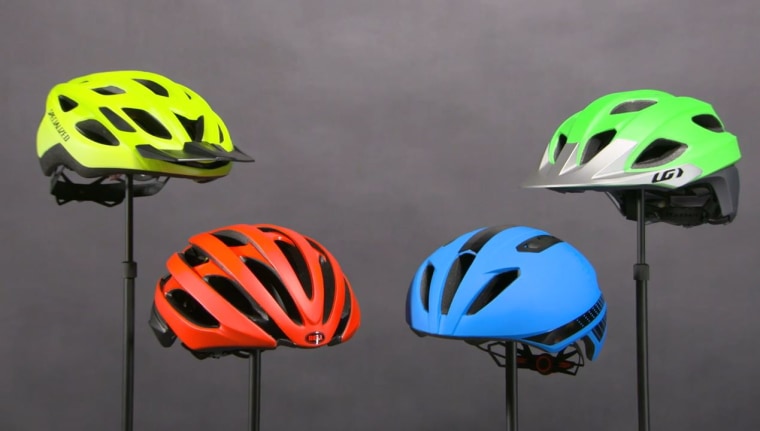 "We found the urban-style helmets performed a little bit worse. I think there's room for those to be improved upon in the future," said graduate student Megan Bland, who worked on the study.
So far the team has tested 30 helmets and found that while they all provide adequate protection, four of them provide exceptional protection.
"Our goal with these ratings is to give cyclists an evidence-based tool for making informed decisions about how to reduce their risk of injury," said Steve Rowson, director of the Virginia Tech Helmet Lab and an associate professor of biomedical engineering and mechanics. "We also hope manufacturers will use the information to make improvements."
The CPSC requires a series of impact tests on any helmets made for sale in the U.S.
But the Virginia Tech team says these tests don't always mimic real-life crashes.
They came up with several rigs that they believe provide a wider range of potential impacts. "These tests were designed to replicate more accurately the angle at which a bicyclist's head is likely to strike the pavement in a crash," the university said in a statement.
"For the ratings, the lab tests each helmet at six commonly impacted locations, including two at the rim."
According to the National Highway Traffic Safety Administration (NHTSA), 840 bicyclists were killed in 2016. Half were not wearing helmets, Virginia Tech said.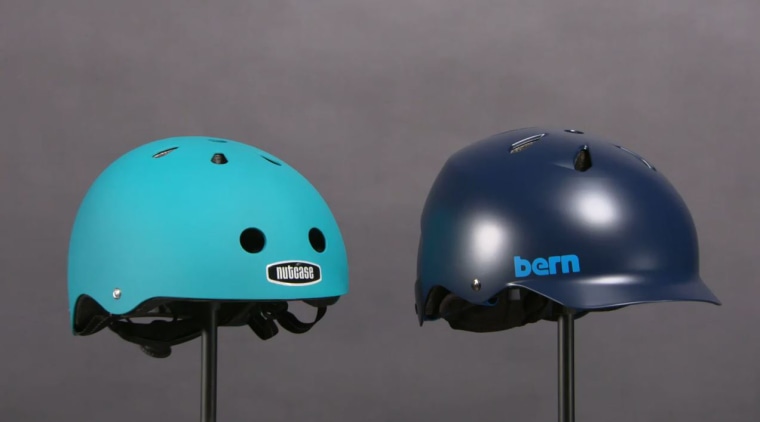 Even if cyclists are not killed in a fall or impact, they can suffer concussions or other serious brain injury.
"While helmets were providing pretty good protection against severe-type injuries that might lead to skull fractures, not all were providing equally good protection against concussion-type injuries," said David Zuby, executive vice president and chief research officer for the Insurance Institute for Highway Safety.
Concussions are a hot issue in the U.S. Emergency room visits for head injuries have soared — the Centers for Disease Control and Prevention says nearly half a million U.S. children are treated in emergency departments every year for brain injuries that include concussion.
The tests showed that the four highest-performing helmets all used Multi-Directional Impact Protection System (MIPS).
"The idea behind MIPS is that, when the helmet hits the road and sticks initially due to the high friction, your head actually slides relative to the helmet," said Bland.
"MIPS is a technology inside the helmet that reduces rotation of the head during impact. This reduces brain injury risk by minimizing strains in the brain," added Rowson.
Their four- and five-star rated helmets:
5 star
Bontrager Ballista MIPS
Garneau Raid MIPS
Bell Stratus MIPS
Specialized Chamonix MIPS
4 star
Scott ARX Plus MIPS
Bontrager Quantum MIPS
Specialized Prevail II
Smith Overtake
Giro Savant
Bell Draft MIPS
POC Octal
Giro Foray MIPS
Giro Synthe
Giro Sutton MIPS
Specialized Evade II
Garneau Le Tour II
"Consumers might think a more expensive helmet provides better protection and that's not the case," Rowson said.