Dimas Padilla thought he was dying for sure.
He'd been through the wringer with a type of blood cancer called non-Hodgkin's lymphoma. First, he tried chemotherapy, and then, when the cancer came back a year and a half later, he underwent a bone marrow transplant.
But last year, when it came back again, he believed he was out of options.
"I was losing my battle against cancer," Padilla, a 43-year-old sales representative, told NBC News.
Then he found out about an experimental therapy that's a step beyond bone marrow transplants.
Called chimeric antigen receptor T-cell therapy — CAR-T for short — it involves taking a samples of T-immune cells called T-cells from a patient, genetically engineering them, and putting them back in to fight the cancer.
"Your body has many different soldiers within it that that could fight a ground war or a sea war or a land war," said Dr. Frederick Locke, an oncologist at Moffitt Cancer Center in Tampa, Florida, who's been testing the approach.
Related: Immune Therapy Shows Hope for Ovarian Cancer
"We're taking all those soldiers out, giving each one of them a GPS and telling them … your target, what you're supposed to go attack, is actually the lymphoma," he added.
"We're actually taking the cells out of the patient, redirecting them and putting them back in."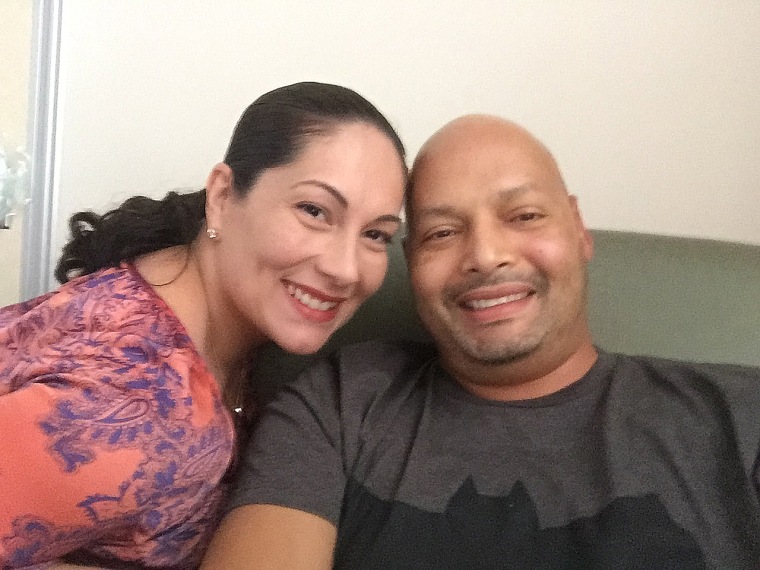 It's worked well in patients who had no other options after going through rounds of chemo and bone marrow transplants. More than one-third of patients who got the treatment — 39 percent — are tumor-free nine months later, researchers will tell a meeting of the American Association for Cancer Research that starts this weekend.
"These are patients who really are without hope," Locke said.
"Patients who at best could expect to have a one in 10 chance of having a complete disappearance of their lymphoma," he added. "So the results are really exciting and remarkable."
More than 80 percent of the 101 patients who got the treatment were still alive six months later. "Only about half the patients who (went) on this study could expect to even be alive six months after the therapy," Locke said.
Padilla is one of them. When the cancer came back most recently time, his lymph nodes were bulging. "They were so bad that they moved my vocal cords to the side and I was without my voice for almost three months," he said.
"Once they infused … the cells in my body, within two to three days all my lymph nodes started melting like ice cubes."
"They kept growing and my face was swelling, and I thought I was going to choke while I was sleeping."
Padilla was among the last patients enrolled in the trial.
"Once they infused … the cells in my body, within two to three days all my lymph nodes started melting like ice cubes," he said.
The treatment is no cake walk. Just as with a bone marrow transplant, the patient's immune system must be damaged so that the newly engineered T-cells can do their work. That involves some harsh chemotherapy.
It's so harsh that it killed three of the patients in the trial. Padilla says he still has some memory loss from his bout with the chemo.
Related: Cancer Moonshot Panel Says Focus on Immune Therapies
"I had some fevers and I was shaking and a little bit of memory loss but it was temporary," he said. "I will say that it was pretty intense for like a week, but in my second week, second week and a half, I was starting to feel more normal. I was able to start walking and the shaking was not as bad as it was in the beginning," he said.
And when he got the news that his lymphoma was gone — at least for now — Padilla was delighted.
"I kissed my wife. I probably kissed the doctor," he said.
The company developing the treatment, Kite Pharma, sought Food and Drug Administration approval for the therapy on Friday.
It carries the tongue-twisting name of axicabtagene ciloleucel, and it's the first commercial CAR-T product to get into the FDA approval process.
It's far too early to say any of the patients were cured, Locke cautions. And such a difficult treatment course is really only for patients in the most desperate condition.
"The patients in this trial were really without options," he said.
But Locke is sold on the approach. "This is a revolution. It's a revolution in cancer care. This is the tip of the iceberg," he said.