They're usually more comfortable behind the scenes, working cautiously and pressing forward only step by step as they test and prove their ideas.
But now, tens of thousands of scientists are mad. And biologists and physicists, botanists and physicians are taking action.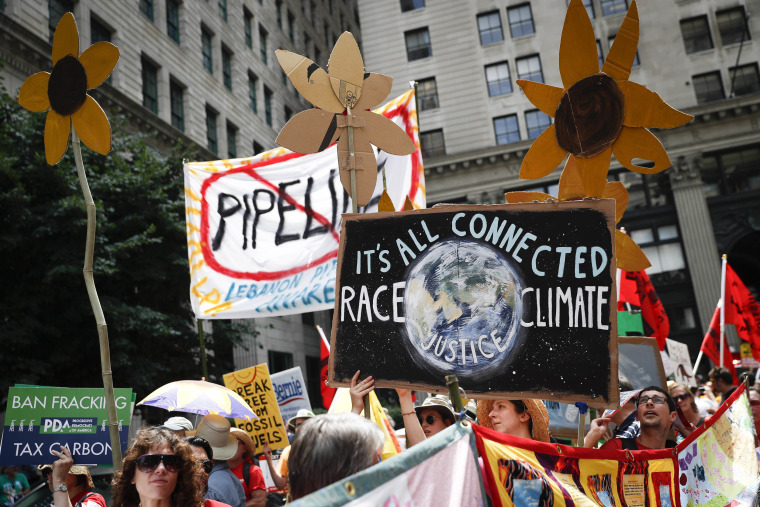 The Trump administration's efforts to limit on immigration, declarations about climate change, reported overtures to an anti-vaccine activist and a pledge to repeal of the Affordable Care Act have turned some in the medical and science community into militants.
They're joining a march on Washington and perhaps other cities April 22 — Earth Day — and banding together to help researchers stranded by Trump's executive order on immigration, offering office space and sometimes even opening their homes.
And they are swamping social media.
They've launched rogue Twitter accounts, signed petitions, and cached data they fear could be wiped by a hostile administration. Some researchers have discussed boycotting U.S. conferences and scientific journals in protests.
"I am happy to offer space to anyone who is unable to leave the U.S. and needs space to work."
There's Azadeh Paksa, an Iranian-born researcher at Massachusetts General Hospital and Harvard Medical School, working in regenerative medicine to develop stem cells and other treatments for asthma, cystic fibrosis and cancer.
"I am a dual citizen of Germany and Iran, and I am currently holding a non-immigrant visa that will be valid until June 2017," Paksa writes on a website bannedscientists.org, set up by Sarah Cobey,an assistant professor in the Department of Ecology & Evolution at the University of Chicago.
"If the discriminatory restrictions are still in place and the ban is not overturned, I will go back to Europe or anywhere else in the world and will help advance science in a country where I am truly respected as a resident. A country in which I can have freedom, as opposed to living in a prison in the U.S."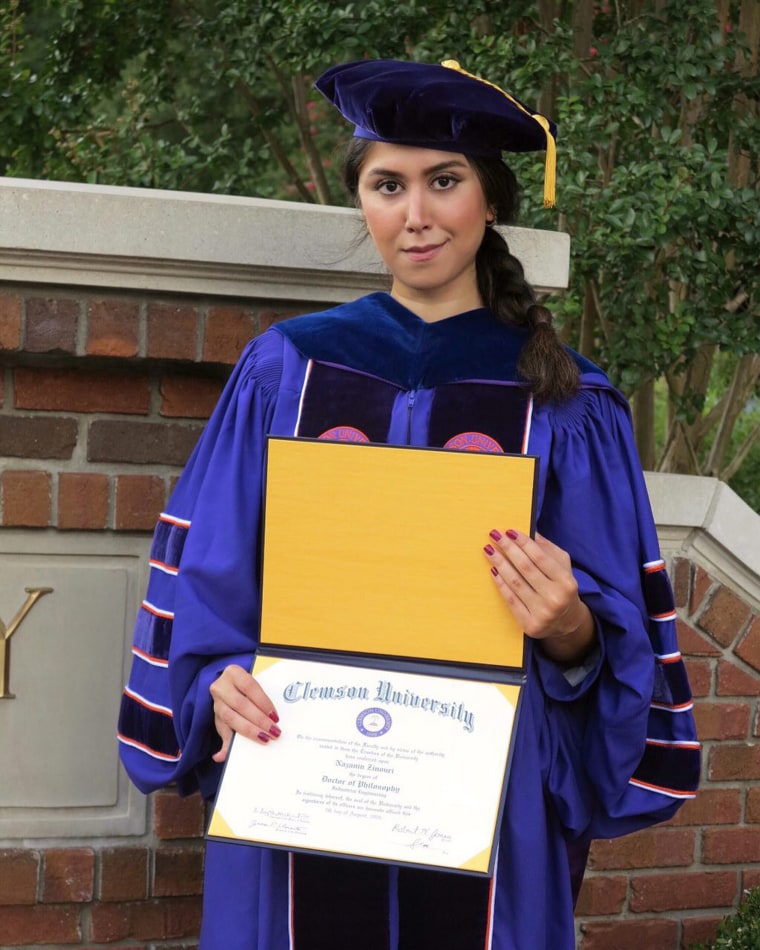 There's Tobias Warnecke of Imperial College London. On a website where researchers offer help to colleagues who may be in limbo after the ban, he's one of 787 (at last count) who have offered help and, sometimes, sympathy.
Warnecke offers "lab and desk space; temporary accommodation; free coffee; and a shared sense of outrage" at his molecular evolution lab.
News of the site, operated by the German-based research network EMBO, has spread on social media using the hashtag #ScienceShelters.
Wolfgang Hammerschmidt of the Helmholtz Center in Munich is offering "temporary bench and/or desk space with a focus on cell biology and virology, accommodation in our guest house is possible assuming availability."
He hasn't had any takers yet.
"We are a cosmopolitan lab and used to take care of colleagues from many parts of the world," Hammerschmidt said by email.
Cell biologist Ariane Abrieu at the Center for Macromolecular Biochemistry Research in Montpellier, France can provide lab and office space and equipment as well as "tea, coffee, and empathy."
And it goes the other way, also.
"I am happy to offer space to anyone who is unable to leave the U.S. and needs space to work. I can't offer financial support, just a welcoming environment," says John Quackenbush of the Dana-Farber Cancer Institute in Boston.
Related: Doctors, Scientists, Denounce Trump Immigration Order
Nazanin Zinouri, an Iranian citizen who earned an engineering Ph.D. at Clemson University last year, was taken off her flight to Dubai while trying to get back to South Carolina from Tehran last week. Her employer, a Clemson-based firm that makes wearable tech, says she returned Sunday after the Homeland Security and State departments stopped implementing the Trump order.
"This Executive Order is detrimental to the national interests of the United States."
Science organizations have banded together to condemn the immigration order -- now in dispute as federal judges say it's illegal.
"The January 27, 2017 White House executive order on visas and immigration will discourage many of the best and brightest international students, scholars, and scientists from studying and working in the United States, or attending academic and scientific conferences," said Rush Holt, a former Congressman who's now CEO of the American Association for the Advancement of Science.
"Implementation of this policy compromises the United States' ability to attract international scientific talent and maintain scientific and economic leadership," he added.
Then there's the #ActualLivingScientist campaign where cancer researchers post next to paleontologists about their work.
A former National Park Service staff member hijacked a Twitter account for the Badlands National Park, tweeting out climate facts before they were stopped. The apparent protest spawned a cornocupia of spoof accounts from @alt_FDA to the @AltNatParkSer and @RogueNASA.
A petitionsigned by 27,000 people, topped by 51 Nobel prizewinners, denounces the immigration ban.
"The EO [executive order] unfairly targets a large group of immigrants and non-immigrants on the basis of their countries of origin, all of which are nations with a majority Muslim population," it says.
"This is a major step towards implementing the stringent racial and religious profiling promised on the campaign trail. This Executive Order is detrimental to the national interests of the United States. The EO significantly damages American leadership in higher education and research."
Perhaps most surprising is the March for Science, organized on social media by science writer Carolyn Weinberg and Jonathan Berman, a postdoctoral fellow at the University of Texas Health Science Center at San Antonio.
The march is meant to echo the Jan. 21 women's marches that attracted more than a million women around the world.
"Our plans for policy change and community outreach will start with marches worldwide and a teach-in at the National Mall, but it is imperative that we continue to celebrate and defend science at all levels — from local schools to federal agencies — throughout the world," the organizers say in a statement.
Not everyone interested in science is on board.
"While a march to support science sounds like a good idea, given the agenda, this scientist will not be attending," wrote Alex Berezow of the American Council on Science and Health, an industry-funded organization that weighs in on issues such as nutrition
"I wrote previously of my concern that the Science March would be hijacked by the kind of political partisanship it should instead be concerned about — and that has indeed come true," he wrote.