The number of young adults taking drugs for ADHD has soared in five years, particularly among young women, whose use of the drugs is up 85 percent, according to a new report.
The report, from prescription provider Express Scripts, finds a large overall increase in the number of Americans treated for attention deficit hyperactivity disorder: a 36 percent rise in just five years. More than 4.8 million people covered by private health insurance insurance have filled at least one prescription for ADHD, the report finds.
"The rapid increase in adult use of these medications is striking, especially since there is very little research on how these treatments affect an older population," said Express Scripts' Dr. David Muzina. "It signals a need to look more closely at how and why physicians prescribe these medications for adults, particularly women, who may turn to these medications, or experience symptoms of attention disorders, as a result of keeping up with the multiple demands on their time."
The findings don't surprise Stephen Hinshaw, a professor of psychology at the University of California Berkeley who has studied ADHD in girls and young women. "These are women who need help," Hinshaw told NBC News.
It may partly reflect the rise in diagnoses among children. ADHD drugs are mostly prescribed to children and their use was up nearly 19 percent, but adult use rose even faster, up more than 53 percent, the report said.
According to the American Psychiatric Association, 5 percent of U.S. children have ADHD. But the Centers for Disease Control and Prevention points to studies showing that 11 percent and more of kids have been diagnosed with ADHD, up from 7.8 percent in 2003. Other reports show diagnoses have jumped 24 percent in a decade.
Boys are more likely to be diagnosed — 13 percent, compared to 5 percent of girls.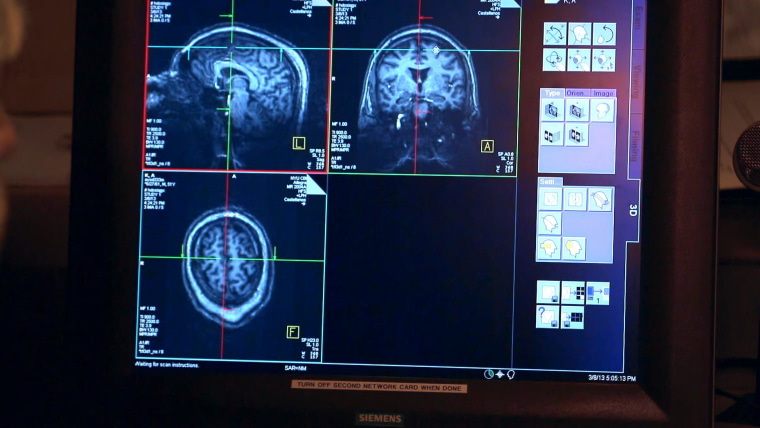 And as kids get diagnosed, so do their parents, many of whom didn't recognize the symptoms until they spoke with a specialist about their children.
"Since females tend to present the inattentive form of ADHD and do not display disruptive behavior in school, their symptoms may be overlooked in childhood. As they age, they may become more aware of their symptoms and consult their physician," the Express Scripts' report notes.
Just under a third of people who had ADHD as children never "grew out of it", William Barbaresi and colleagues at Boston Children's Hospital found last year.
The Express Scripts' study only covers people with private insurance, but that's more than half the U.S. population. Their team looked at pharmacy claims of 400,000 people.
"Among adults, women far outnumber men in their use of ADHD treatments, the reverse of childhood trends where only half as many girls as boys take ADHD medications," the report finds.
"The number of males using ADHD drugs plummets after age 18, while women ages 19 to 25 surpass younger girls' use of these medications, 4.4 percent vs. 3.5 percent respectively in 2012."
"The rapid increase in adult use of these medications is striking."
Hinshaw said the rise in diagnoses for women may reflect a lag in recognizing the problem. "We found that by their early 20s, girls with ADHD were suffering academically just like boys with ADHD. They were having difficult relationships, just like boys with ADHD," he said.
But the girls were not acting out. Instead, they were turning their distress inwards, cutting themselves, thinking about suicide and even attempting it. "This (rise in diagnoses) would be helpful if it eliminated this self-injurious behavior," said Hinshaw, who has co-written a new book, "The ADHD Explosion."
ADHD is a very broad diagnosis and covers symptoms from an inability to concentrate and focus to extreme hyperactivity and a lack of ability to control impulses. It's not clear what the causes are, although there's a clear genetic link.
"Research does not support the popularly held views that ADHD is caused by eating too much sugar, watching too much television, parenting, or social and environmental factors such as poverty or family chaos," the CDC advises. "Of course, many things, including these, might make symptoms worse, especially in certain people. But the evidence is not strong enough to conclude that they are the main causes of ADHD."
Many experts say it's the availability of treatments that has caused the rise in diagnoses. There's no point getting a condition diagnosed if there isn't anything you can do about it. Now several drugs can be prescribed, especially stimulants such as Ritalin, also known as methylphenidate, Concerta and Strattera.
CDC says up to 80 percent of kids are helped by the medications.
Behavioral approaches can also help. And children diagnosed with ADHD can access special services in schools, another possible incentive to get a diagnosis and a prescription.