Men who took a once-a-day pill to prevent HIV infection were completely protected for months and sometimes for years, a leading health insurer says.
Health officials have recommended that people at high risk of catching HIV — especially gay and bisexual men — use the pills to protect themselves. And scientific studies have shown they work.
The insurance and medical provider Kaiser Permanente says its records show the pill protected hundreds of its clients. They did not report a single infection among 657 mostly gay and bisexual men in San Francisco who took the pill over an average of seven months.
It's called pre-exposure prophylaxis, or PrEP.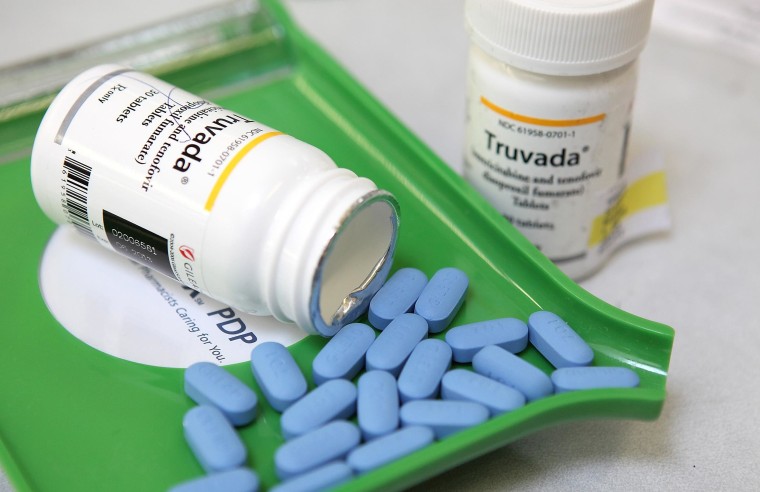 "Our study is the first to extend the understanding of the use of PrEP in a real-world setting and suggests that the treatment may prevent new HIV infections even in a high-risk setting," Dr. Jonathan Volk of Kaiser Permanente's San Francisco Medical Center said in a statement.
The CDC has been recommending it since 2014.
"The average age of PrEP users was 37, and 99 percent were men who have sex with men," Kaiser said.
They were high risk because they often had multiple sexual partners, or had a partner who had HIV. Male and female sex workers and injecting drug users are also at high risk of catching the human immunodeficiency virus that causes AIDS.
The people taking PrEP appeared to have continued their high-risk behavior, Kaiser said.
"At six months after initiation, 30 percent of PrEP users had been diagnosed with at least one sexually transmitted infection, or STI. At 12 months, 50 percent of PrEP users had been diagnosed with any STI," the insurance company said in a statement.