Merck has stopped a late-stage trial of an Alzheimer's drug after it was determined that it had no chance of working, marking the latest in a long line of crushing disappointments in efforts to find an effective treatment for the mind-wasting disease.
The company was testing its drug, verubecestat, in patients with mild to moderate Alzheimer's disease. But an independent data monitoring committee determined that there was "virtually no chance of finding a positive clinical effect" and recommended the trial be stopped for futility.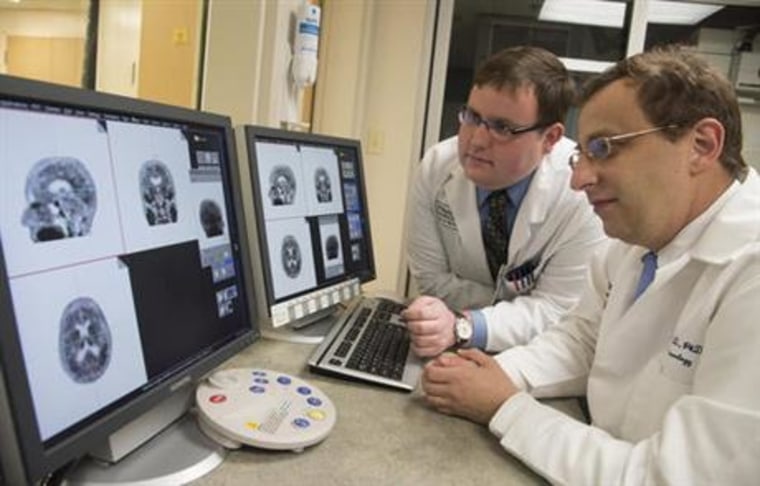 Verubecestat belongs to a class of experimental Alzheimer's drugs called BACE1 inhibitors that target an enzyme involved in the formation of the toxic amyloid protein that turns into plaques in the brains of Alzheimer's patients.
Related: Promising Alzheimer's Drug Doesn't Help Patients
Several companies are pinning hopes on Alzheimer's treatments using the BACE inhibitor mechanism, including Eli Lilly and Co, Biogen and Novartis in collaboration with Amgen Inc.
Lilly previously endured multiple failures with its solanezumab, which also targets beta amyloid, but in a different way. In the most recent setback, Lilly said that drug failed to slow declines in mental capacity of patients with even mild symptoms.
Researchers are increasingly focusing on attacking the disease earlier as it appears likely that once symptoms have taken hold current approaches fail to work.
Merck said it will continue another study of verubecestat in patients with prodromal, or very early, Alzheimer's disease. Results are expected by February 2019.
Patients with early Alzheimer's disease have memory problems but can live normally.
Related: Brain Games Might Cut Alzheimer's Risk
Blinded clinical trials use independent monitors to watch for any unexpected safety problems that may crop up. They can also recommend stopping a study early if it becomes clear that a drug is going to fail or if the data looks so compelling that it believes the treatment should be offered to those getting a placebo or other standard treatments.
Alzheimer's is one of the toughest diseases to treat.
While a few treatments temporarily ease symptoms such as memory loss, confusion and agitation, dozens of drugs tested have failed to slow mental decline or halt the mind-robbing disease, including the one Eli Lilly & Co. scrapped in November.